Tag Archive | "rap"
Posted on 20 May 2016 by curvey in Featured, Hip-Hop/R&B
"One Man's Opinion" by Gordon Curvey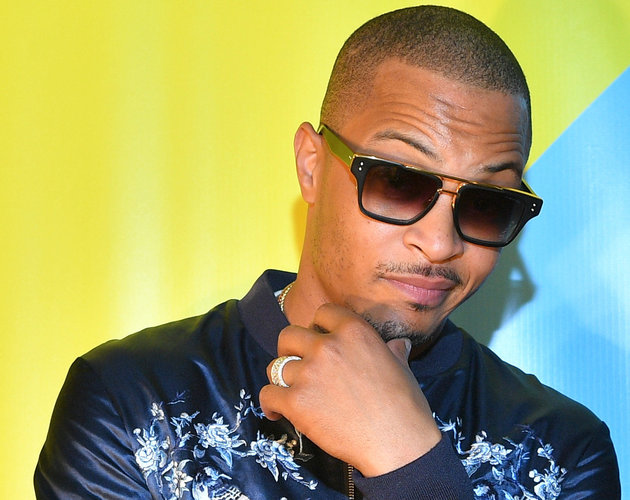 To many times we hear about hip-hop/rap artists maybe getting in trouble or going to jail for one reason or another. The media will jump right on it when a hip-hop/rap artists is in trouble. This is for sure.
But check this out readers. How about when these artists do things on the positive tip? Do we hear about it like we hear about when these artists get in trouble? The answer is no. I have saw articles where artists buy Xmas gifts for the needy. Buy turkeys and Thanksgiving dinners for the needy and even buy a car for someone who needs a car to go to work. And much more.
Problem is you have to search for the story. This is unfair ladies and gentlemen.  Rapper and actor T.I. is doing something real positive for the youth we need to know about this readers.
He recently announced a partnership with music streaming service Tidal to launch the "Money Talk With Tip For Education" program. Now though June 15th participants can sign up to raise funding for their projects on spreading education awareness via Crowdrise. Then they can be able to post their Crowdrise projects via social media channels using the hashtag #TIDALXMONEYTALK in order to be considered eligible for the education challenge. This is great what T.I. is doing.
The top five finalists will have the chance to get the amount they raised matched by T.I. and Tidal.  Enriching the lives of today's youth is something the Atlanta native knows all too well. The father of seven says his involvement in the education challenge is an natural extension of his own daily duties at home.
On June 15 Tidal will reveal the five finalists who have raised the most funding on its site. Then on June 22, T.I.and Tidal will announce and will match the donations of the official winner by up to a whopping $250,000 which will be used towards launching the winner's proposed project.
T.I. does more than this folks. He is making his name known not for not just being a great rapper and being a actor in movies and on t.v. but he is making his name known as a person who cares about inner city youth not just in the ATL but everywhere. This is a good look for T.I.
Tags: artists,atl,atlanta,awareness,city,crowrise,donations,duties,education,eligible,hip-hop,inner,jail,launch,money,native,needy,projects,rap,rappers,streaming,T.I.,talk,tidal,trouble,youth
Read More Comments Off on T.I. Wants To Help Kids With Their Education
Posted on 24 December 2010 by curvey in Featured, Hip-Hop/R&B
ARTICLE FROM wahingtonpost.com (Full story click here)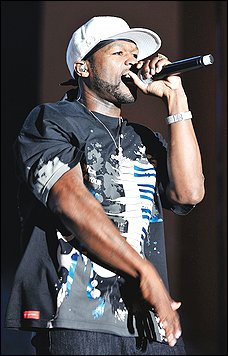 I watching TV the other day and saw a program about Curtis Jackson aka 50 Cent. It was a very good program telling how he grew up and became a very rich man.
The above link tells the story on 50. He grew up very rough and of course sold crack and and he did his "thug" life on the streets of NY.
But he used the cash from drugs to help him pay for his future career and he was determained to make it in the hip-hip/rap world and became one biggest stars in the game.
But Jackson did not stop at being a rap star. He wanted to be a business man too. And for sure he became a HUGE business man.
Investing in Vitamin Water and running G-Unit, 50 is multi-millionaire worth about a half billion dollars and growing.
Truth be told his music has taken kind of a back seat to his acting and his businesses. I have a lot of respect for cats like 50 and Diddy and Nelly and Jay Z. These cats make huge profits on the stage and for sure off the stage.      Gordon Curvey
HAPPY HOLIDAYS FROM "MUSIC INNER CITY ENTERTAINMENT" "Music Inner City News Magazine" is the #1 urban site on the Internet from the Northwest. Please check out our podcasts and webcasts, MTV News and video, links to other sites and more.
Tags: 50 Cent,Business,curtis jackson,hip-hop,profits,rap,rich,stage
Posted on 28 August 2010 by curvey in Television Show
M.I.C-TV webcast with guest DJ Kay Gee and Vin Rock of the legendary group Naughty By Nature. From the studios of M.I.C TV and Radio in Seattle, Washington.
Podcast: Play in new window | Download
Tags: hip-hop,inner city,music,naughty by Nature,Podcast,rap,seattle,studios,videos,webcast
Posted on 20 April 2010 by curvey in Featured, Hip-Hop/R&B
ARTICLE FROM chicagotribune.com (Full story click here)
"One Man's Opinion" by Gordon Curvey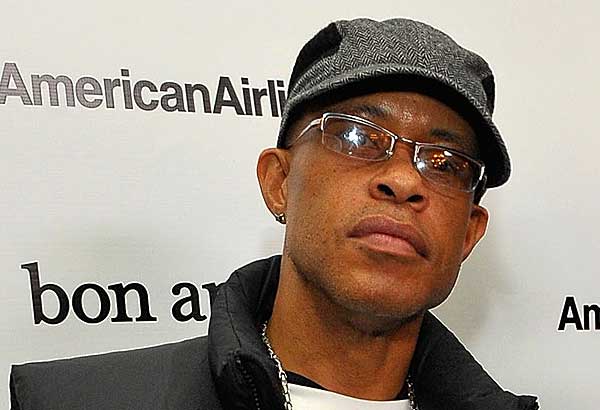 Rap/Hip-Hop legend Guru has passed away from cancer at 43. Guru was a guest on Seattle's Music Inner City three times over the years.
A friend of mine, Walt Atkinson was one of his favorite fans. And he was one of my favorite artists too. Guru and DJ Premier formed a dynamic duo in the rap/hip-hop world.
They formed the group Gangstarr and put down many hits over the years in their own great way. They had their own style. When you turned on the radio you knew who they were right away if you knew about urban music.
A lot of young artists need to study video of Guru and Gangstarr. They were vets who knew how to entertain a crowd unlike many artists of today.
Every time I interviewed Guru it was a great interview. Sorry to say I lost my interviews with Guru in my terrible fire I had a few years ago. But I have the memories of myself kickin it with a true legend….Guru.
Hey Guru, thanks for all the great music you left us and thanks for all the interviews you did with M.I.C-TV. R.I.P bro.
Will be playing videos of Guru in the next M.I.C-TV/Radio.
Tags: cancer,dj premier,duo,favorite,gangstarr,guru,hip-hop,interviews,legend,music,passes,radio,rap,seattle,urban,videos
Posted on 31 March 2010 by curvey in Featured, Hip-Hop/R&B
"One Man's Opinion" by Gordon Curvey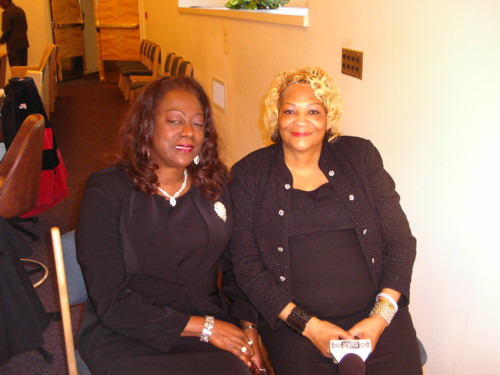 One thing for sure I am not Mr. Money Bags etc but the man above has allowed me to be here after a devastating fire in 2005 in which I lost EVERY THING to meet and interview a lot of great people and top of line entertainers and more.
Yesterday (March 30th) I interviewed the son of legendary entertainer Stevie Wonder, Muntez Morris. He is a singer who has a new single coming out featuring Snoop Dogg. You will hear the song soon on M.I.C-TV.
And speaking of big Snoop. Today (March 31st) I interviewed in person here in Seattle the mother of Snoop, Evangelist Beverly Broudus Green and Snoop's aunt Erma "Dena" Varnado. Who also is a gospel singer. (pic to the left is Ms Varnado on the left and Evangelist Green on the right at our M.I.C-TV interview here in Seattle and below a pic of Mr. Morris)
Both of the interviews were very insightful and full of knowledge. The son of a legendary performer and the mother and aunt of another legendary performer.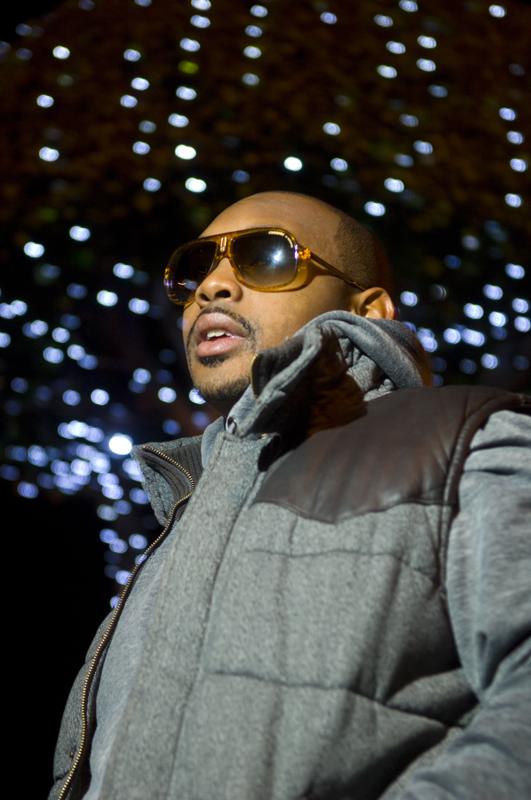 I have been very lucky over the years to interview James Brown, Muntez's dad Stevie, Chaka Khan, Al Green, Dionne Warwick, Ernie Isley of the Isley Brothers, Smokey Robinson, Carlos Santana,  and even media icon Oprah Wnfrey and many more.
And give a platform for upcoming artists in the Seattle area and nationwide. Thanks everyone for supporting us and god willing we will continue to try to bring you content you cannot find anyway in the Northwest and put it out their for our world wide audience right here on "Music Inner City News Magazine"
The interviews with Snoop's mom Evangelist Beverly Broudus Green and Snoop's aunt Erma "Dena" Varnado and Stevie Wonder's son Muntez Morris will be on "Music Inner City TV" in the next few weeks. Details soon right here!!
Tags: evangelist,exclusive,hip-hop,internet,interview,mom,muntez morris,rap,seattle,Snoop Dogg,stevie wonder,television,urban,washington
Posted on 28 March 2010 by curvey in Podcast
Complete program from "Alternative Talk" 1150 KKNWam edition of "Music Inner City Radio". Entertainment and urban sports news, classic soul and hip-hop/ new music, exclusive interviews and more! To advertise with us on TV. radio and the interview for our VERY low month;y rates, please call 206-445-3989 or e-mail us at gcurvey@yahoo.com
Podcast: Play in new window | Download
Tags: entertainment,exclusive,hip-hop,kknw,music,music innercity,Podcast,Politics,radio,rap,seattle,soul,urban,washington,webcast
Posted on 21 March 2010 by curvey in Podcast
Complete re-broadcast of "Music Inner City Radio" in Alternative Talk 1150am KKNW here in the Seattle, Washington area. Entertainment news, President Obama news, urban sports, classic soul and hip-hop music and more. Hosted by Gordon Curvey.
Podcast: Play in new window | Download
Tags: broadcast,classic,gordon curvey,hip-hop,kknw,music,music inner city,news,Podcast,president obama,radio,rap,seattle,soul,talk,urban,webcast
Posted on 21 March 2010 by curvey in Featured, Hip-Hop/R&B
ARTICLE FROM hwheard.com (Full story click here)
"One Man's Opinion" by Gordon Curvey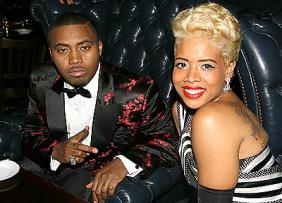 To many times we hear of negative stories concerning hip-hop and rap artists. To many times we read about rappers going to jail for different reasons like Lil Wayne, T.I and others. But here is a POSITIVE story.
Nas is going back to obtain his high school degree that he did not get when he was younger. This a very positive story.
He is saying to his fans and to youth all over that a high school education and a degree is important. And Nas is saying also that he is a role model and wants young inner city kids to take education serious and to go to school and get a education.
Yes we read stuff about Nas and his wife Kelis who is also a entertainer and their kind of nasty divorce in the news etc, but this story needs to be told too folks!!
As a OG in the music game, Nas is one of my favorite artists. Truth be told, he has not got the recognition he should get. Not to many cats can throw down lyrics like Nas. He tells a story about politics, relationships, life in the "hood" and more. Nas is a true hip-hop king!
Shout out to Nas for saying to kids, "Stay in school and get your education".
LISTEN TO THE LATEST "MUSIC INNER CITY RADIO" PODCAST ON SEATTLE'S 1150AM KKNW RIGHT NOW!! Just click the "podcast" link above.
"Sports Inner City Online" is a spinoff of Seattle's own "Music Inner City TV" the ONLY locally produced music video/interview program in the Northwest. On the air for almost 20 years!
"Sports Inner City Online" features urban sports news and issues, "Sports Inner City Radio" podcasts, Ustream TV and more. It is one of only a few urban sports websites on the Internet.
It is at www.sportsinnercity.com
Tags: degree,divorce,education,entertainment,gordon curvey,high school,hip-hop,issues,kelis,kids,Lil Wayne,Music Iner City TV,nas,One Mans Opinion,online,podcasts,positive,rap,rappers,school,seattle,Sports Inner City City,T.I.,tv,ustream tv,washington,webcasts
Posted on 16 March 2010 by curvey in Featured, Sports
ARTICLE FROM pga.com (Full story click here)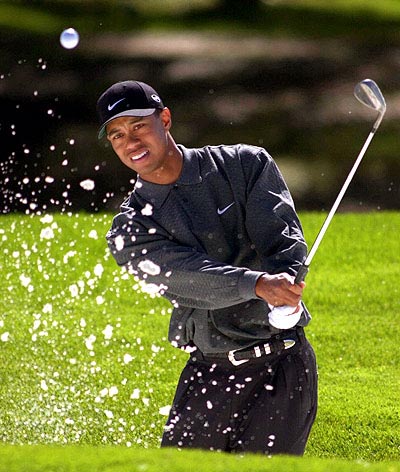 Well it is about time. The #1 player in the world of golf Tiger Woods is returning to competition on the course at the 2010 Masters in April.
I know fans are happy, CBS, NBC, ESPN, ABC etc is happy, advertisers are happy.
If you are a golf fan, you are happy that Tiger is returning to play.
With Woods returning, that is more cash for everyone. No matter what you think about the problems of Tiger's love life, one thing is for sure. He is the best golfer maybe in the history of the game and the game needs Tiger Woods.
Yes certain players on the tour blasted Tiger about his problems. Even a older legend like Tom Watson said some things about Tiger. But I am sure Tiger will make folks forget all that win he starts kicking their butt on the golf course and wins events just like before.
Commercials are running already on CBS about the Masters and the return of Tiger. When Tiger arrives at Augusta, it will be one of the biggest days in the history of sports on TV or TV period besides President Obama taking office.
I will be watching. Like I said before the only time I watch golf is when Tiger is near the lead and maybe John Daly. That's it.
So welcome back Tiger. The sports world needs you and golf needs you. I hope Tiger learned from his huge mistakes and becomes a better man, a better husband and a better father.
BREAKING NEWS: You can now watch ESPN's "Right Now" right here on "M.I.C News Magazine"!! Basketball, football and baseball news and much more. Updated all the time, 24 hours a day!!
"Music Inner City News Magazine" The #1 urban online magazine in the Northwest (U.S)
Tags: 24/7,abc,advertisers,augusta,baseball,basketball,cbs,comcast,espn,football,golf,hip-hop,history,john daly,legend,magazine,masters,nbc,online,Podcast,pop,president obama,r&b,rap,right now,tiger,tiger woods,tom watson,tv,updated,urban,webcast,win,woods
Posted on 09 March 2010 by curvey in Featured, Hip-Hop/R&B
"One Man's Opinion" by Gordon Curvey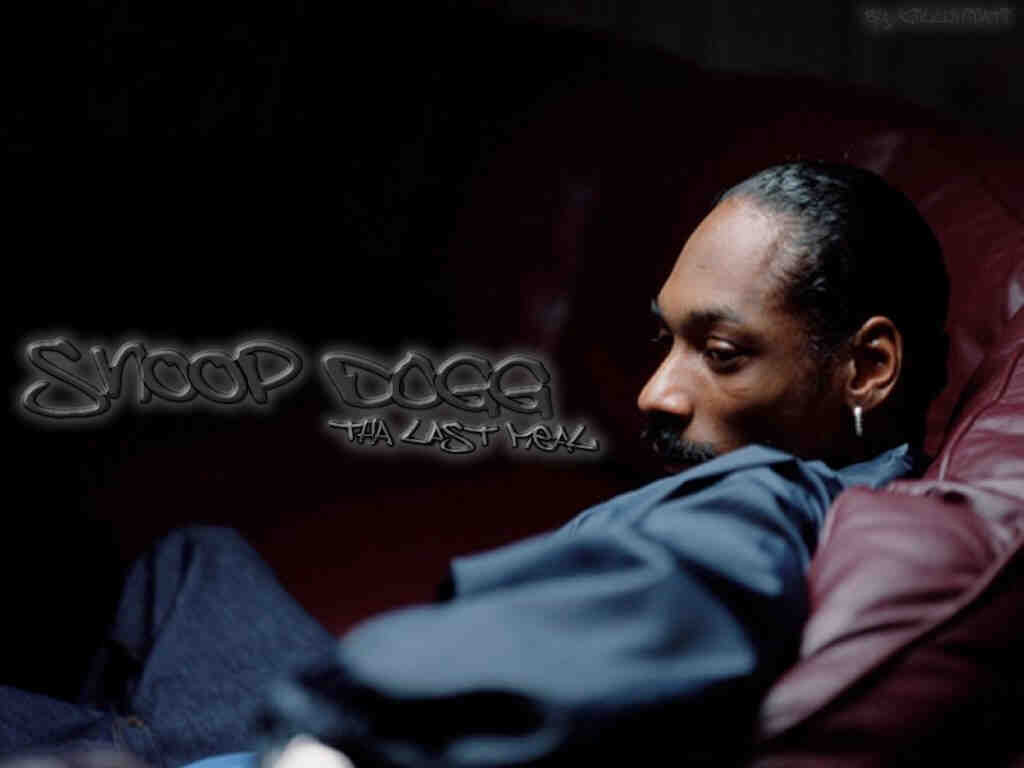 This past Friday and Saturday rap legend Snoop Dogg was in the Seatown to perform at the Showbox Sodo. And I want to tell you my feelings as a vet in this music game.
First of all I tried like hell to obtain a one on one interview with Snoop via the phone or in person but again got nothing as far as a interview. The only time I have interviewed Snoop was at the B.E.T. Awards in L.A. a few years ago for a minute.
I will keep trying and maybe the Dogg will finally do a interview with us at Music Inner City TV and Music Inner City News Magazine. I have enough videos by Snoop to do a great program. A "Snoop Dogg Special"
Anyway, the Friday show was sold out. I was told by Snoop's manangement that I was allowed to cover the Saturday show to write about it here at M.I.C News Magazine.
I got to the venue around 10:45pm because I was told Snoop would hit the stage around 11pm. But I know the game folks. If I was told 11pm, that meant midnight. I was right. The crowd waited for more than a hour before Snoop finally hit the stage. He hit the stage about 12:10am But before that, the crowd started to boo. Then the lights finally went down and the show started.
Snoop's set started with a short film with Snoop from one of his movies etc. That lasted about a minute or so and then Snoop pimped on stage. The crowd went CRAZY!
By the way, there was people of all races and ages at the show. Even little kids, which I did not understand with all the language being used by Snoop. There was people from 12 to 60 in the crowd.
Snoop started to perform all of his hits from "What's My Name" from earlier in his career to his recent hits "I Wanna Rock" and "Gangsta Luv" The crowd was jumping and dancing to all of his hits.
One thing for sure, their was plenty of folks in the crowd taping some of the show on their cell phones so most likley you can go to You Tube and see videos from the Seattle show. I was not one of them doing that.
Since I was told no for a interview with Snoop, I went to the show to watch it and review it for the thousands of you who visit our site. I knew I was going to watch a vet at work and that is what I saw.
Snoop along with a few of his homies like Daz and Kurupt put on a show done by vets in the rap game. The same thing happened when I went to shows by Ice Cube and DJ Quik. All three of them can perform hit after hit for their fans unlike young performers who have only a few hits in their bag.
I think everyone left the Showbox satisfied. It was a good performance by a cat who knows what he is doing on stage to satisfy his fans. A big shout out to big Snoop Dogg for his longevity in the music industry. Keep doing what ya doing SD!!
"Music Inner City News Magazine" Entertainment and urban sports news, politics, webcasts and podcasts, MTV News, links and more!
The #1 urban online magazine in the Northwest (United States).
Tags: B.E.T,career,daz,DJ Quik,fans,game,gordon curvey,hip-hop,homies,ice Cube,industry,interview,kurupt,legend,longivity,mtv,music,online,opinion,perform,performance,Podcast,radio,rap,seatown,seattle,showbox,Snoop Dogg,television,tv,vet,washington,watch
Posted on 26 February 2010 by curvey in Featured
ARTICLE FROM s2smagazine.com (Full story click here)
"One Man's Opinion" by Gordon Curvey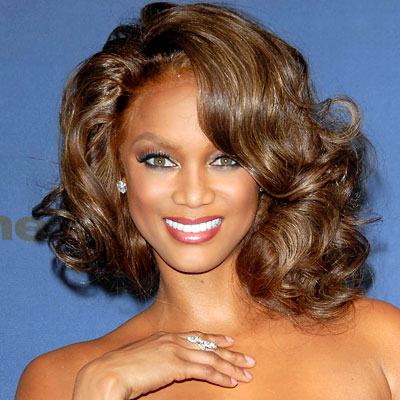 Super model and talk show host Tyra Banks will doing something different for the coming season of her show "America's Next Top Model"
If you are interested in trying out for the show, you have to go ONLINE to enter. For all the information on what you have to do, just click the link above.
When I watched her show when she announced that this is her last year of her talk show, she said she is moving forward in the digital world. Doing more things online.
And you know what folks that is what I am trying to do. Do more things online. That is the future. I want to do more webcasts and podcasts on my websites and hopefully make money too.
I know Ms. Banks will be flooded with pics via the e-mail from beautiful ladies from all over the world who wants to be "America's Next Top Model".
I don't know she is going to do this. This is going to be a very very hard job for Banks and her crew of judges who work with her.
So if you a interested in maybe becoming the next top model, please click the link above and enter.
BREAKING NEWS: Now you can listen to "Music Inner City Radio" podcasts from our 1150am KKNW radio programs RIGHT HERE!! Just click "podcast" link above.
And if you are in the Seattle area listen to "Music Inner City Proz" with Big Gee. Saturday night at 8pm (Seattle time) on 1150am KKNW. Featuring local artists music.
And new "Sports Inner City Radio" podcasts will be online at "Sports Inner City Online" at www.sportsinnercity.com  Urban sports news plus classic soul music and more!
This is "Music Inner City News Magazine" based in Seattle, Wa (US) One of only a few full service urban websites. Urban sports, entertainment news, webcasts and podcasts, links and much more.
Tags: america's,banks,Business,casting,city,curvey,entertainment,gordon,hip-hop,host,inner city,interviews,listen,magazine,model,music,news,next,online,opinion,Podcast,r&b,rap,seattle,Sports,stories,talk,tv,tyra,urban,washington,webcast