Tag Archive | "rapper"
Posted on 24 February 2016 by curvey in Featured, Hip-Hop/R&B
"One Man's Opinion" by Gordon Curvey
Ladies a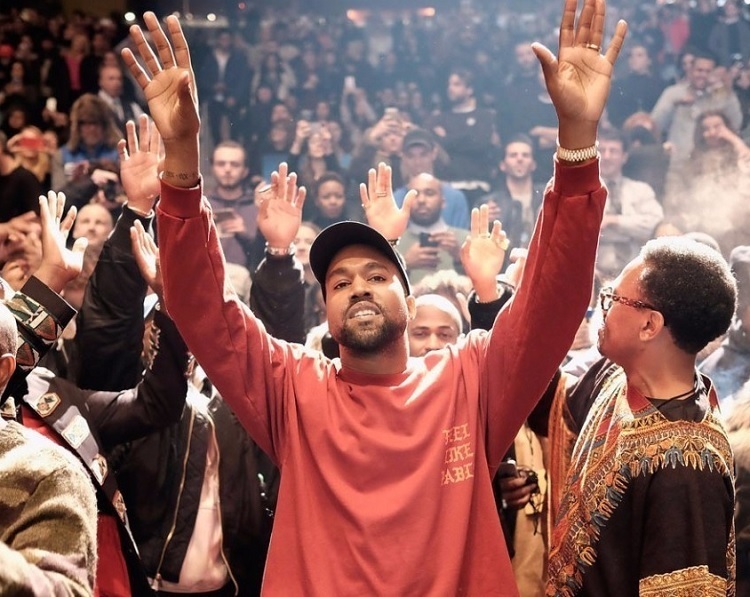 nd gentlemen it is time I do a story on the very talented but confused Kanye West here on "Music Inner City News Magazine".
I try not to bash African Americans on my sites but in this case I have to get it in. Not bashing West just giving my views.
Guess people really started to wonder what is really going on with West when he jumped on stage and surprised everyone including Taylor Swift a few years ago and took the microphone and said Beyonce should have won a award and not Taylor. That was just flat out wrong for Kanye to do that to Taylor. Ever since then I have grown to like Swift. Not really her music, just how she handled that event.
Since then West has continued to say and do things that make me and others wonder what is wrong with this dude. It is obvious something is wrong mentally with Kanye. It just is. So a question has to be asked. Does Kanye West need a doctor. Does he need therapy? I say yes.
Is it a mental problem or is it a emotional problem or is it a financial problem with him? For goodness sake, he has came out and said Bill Cosby is innocent. He has said he is the best artist in music history. He blasts his ex lady Amber Rose and so on. For sure West is a rapper who is one of if not the best rapper in the history of hip-hop/rap music. This is for sure.
But something is very wrong with the brotha. Recently he tweeted he is $53 million in personal debt. He went on to say…are you ready for this ladies and gentlemen, that instead of opening a school in Africa, "fellow rich people should support him!! He was directing this to Facebook founder Mark Zuckerberg who West begged him to give him $1 BILLION!! SAY WHAT????
He also said he would take support from Google co-founder Larry Page or from other Sillicon Valley rich folks. This shows that Kanye has a very serious problem. Or is it just a act for publicity? I think he needs therapy. And needs it now. This is my opinion.
He is a father of two little kids with Kim Kardashian. He should get the help now before his children realize something is wrong with daddy. Do it before it is to late. I just mentioned only a few of his outburts over the years. On social media and in interviews. He will go off like a fire cracker at any time during a interview. The person doing the interview has to be ready for anything when they deal with West.
Rap artist Rhymefest who has worked with Kanye a lot of songs has recently pulled away from working with him. He said "my brother needs help, in the form of counseling. Spiritual & mental. He should step away from the public and heal". Real talk!!
I agree with Rhymefest. West should get help now. Hell recently he went off on Taylor Swift AGAIN saying "Hell I made the bitch" WHY would he say that about Taylor? What in the hell has Taylor Swift done to him? Is West a HATER against Swift because she has obtained hella Grammys and American Music Awards etc? I say yes!! He is a hater against West. That is stupid and crazy.
So in ending, I am tired of Kanye West going off on people. Some say he has not got over the passing of his mom who died a few years ago during a simple breast procedure. He and his mom were very very tight. But what ever the reason is, I join others who are starting to say it is not publicity when it comes to West and his outburst. This very talented fella should check himself in and get badly needed therapy immediately.
Tags: amber,awards,beyonce,counseling,doctor,event,google,grammys,hater,help,kayne,magazine,mark,mentally,rapper,rhymefest,rose,seattle,talented,taylor,therapy,west,zuckerberg
Read More Comments Off on Does Kanye West Really Need Therapy?
Posted on 27 December 2011 by curvey in Featured, Hip-Hop/R&B
Listen to "Music Inner City Radio" podcast BELOW. Produced 12-29-2011. Classic hip-hop/r&b and urban sports news and issues. Based in Seattle, Washington. 24-7 on-demand.
ARTICLE FROM huffingtonpost.com (Full story click here)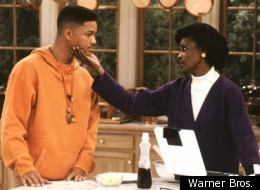 If you was a fan of the "Fresh Prince Of Bel-Air" you know it was a very very funny program that made Will Smith a superstar and a household name. I watch the re-runs on TV and it is still a funny program.
Smith was a big time rapper with his childhood homie Jazzy Jeff and they won Grammys for their music led by their monster hit, "Parents Just Don't Understand". A TV program was started just for him and it blew up and sorry to say, when that happens……the haters show up.
This time the hater was a person that was a part of the doggone program, Janet Hubert. For years she has went public putting Will Smith on blast and has even written a book of her experiences on the program. The female has a damn problem and you know what it is readers? JEAOLOUSY!!!! Pure and simple.
What Ms Hubert has failed to see FOR YEARS is that "THE FRESH PRINCE OF BEL-AIR" WAS A PROGRAM MADE FOR WILL SMITH!!! He was the star. JANET HUBERT WAS NOT THE STAR! For some unknown reason she continues to blast Will in very negative ways in the public. This time calling him a "asshole"
She left the program because she wanted more money like she was the damn star of the show! Funny things is you do not hear or see other members of the cast blasting Big Willy. It is ONLY Janet.
She needs to get over her jealous feelings against Will. Smith is most likely worth $500 million, what is Janet Hubert worth? Where has her career gone? I don't like to blast my African American brothas and sistas here on "Music Inner City News Magazine"
BUT I am just TIRED of reading articles about Janet Hubert talking negative about Will Smith!! Will Smith is a Hollywood mega-star and she is not. She should move on with her career and leave Smith alone. Gordon Curvey
Tags: blast,fresh prince,grammys,haters,hit,hollywood,janet hubert,jazzy jeff,monster,music,program,rapper,tired,tv,will smith
Posted on 13 October 2011 by curvey in Featured, Hip-Hop/R&B
"One Man's Opinion" by Gordon Curvey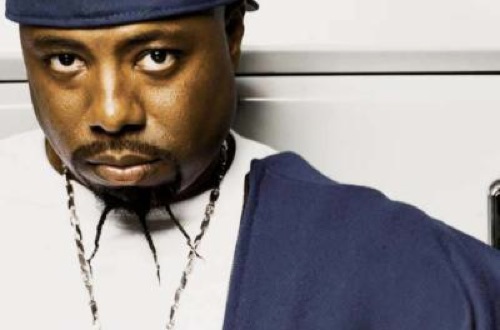 I was watching music videos today with E-40 and WC in them and I thought I would write a short piece about the two artists. Who I feel do not get respect they should.
These two artists are legends. THE HELL with west coast legends. They are legends period! When you turn on the radio and you hear 40 or WC you know who it is right away. They have have their own style.
Some people think Snoop Dogg stole some of 40's off the rack comments about anything from rims on your car to the girl you are with.
If you talk to 40 about this he might get upset. Real talk. In reality Snoop has blown up big time and is a household name. 40 is well known in the hip-hop game but you really cannot say he is a household name.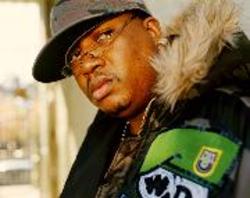 WC is Los Angeles to the max. He is unique. He has his own way of dancing and his own way of putting down the lyrics behind the mic. He made a name for himself back in the day with the group WC and The Mad Circle.
He is not a rapper who just gets on the stage and grabs the mic and holds his nuts. He is a rap entertainer in my opinion. He and 40 should be in the VH1 Hip-Hop Hall Of Fame. If Too Short is in, so should 40 and WC. This is real. Why they are not in their is beyond me.
When you here folks discuss the best rappers of all time, WC and E-40 are not mentioned. THIS IS BS readers in my opinion. Both of these fellas are legends and it is time for them to get full respect. If Busta can get full respect and be part of the Cypher on the BET Hip-Hop Awards with other rappers, then so should 40 and WC.  HELL YEAH!!
Watch "Music Inner City TV" LIVE!! via Ustream TV on the #1 urban news magazine on the net from the Northwest "Music Inner City News Magazine" www.musicinnercity.com  Click the Ustream screen.
We will feature music videos, exclusive interviews, sports news and more LIVE from the studios of "Music Inner City" in Seattle, Washington. The show airs FRIDAY NIGHT AT 11:10PM PACIFIC TIME. Hope you can watch!!
Tags: e-40,entertainer,hip-hop,Los Angeles,opinion,rapper,too short,VH1,wc,west
Posted on 09 October 2011 by curvey in Featured, Hip-Hop/R&B
ARTICLE FROM hiph0pwired.com (Full story click here)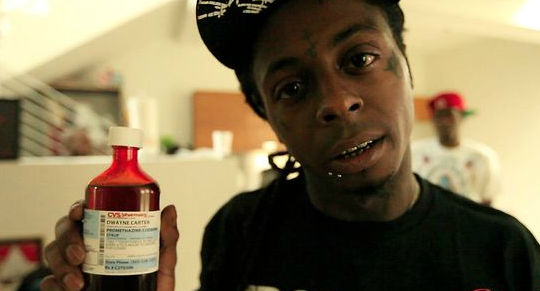 People just think of Lil Wayne as a rapper who has served jail terms and has had drug problems etc. But I am here to tell you one thing. Weezy is a very intelligent dude.
I have seen him on "First Take" on ESPN and he knows a lot about sports and and can speak clearly about about football, basketball and other sports.
Plus he is a great businessman who is making tons of cash from Young Money Records. And the thing is he is still a young man who still has a lot ahead of him.
So now Weezy has put out a public service announcement about the dangers of young people drinking syrup and he also talks about the passing of Apple founder Steve Jobs.
How many rappers you know would put out a public service announcement to speak to the masses? I don't know of any.  I think it is great for Lil Wayne to do this.   Gordon Curvey
Here is the public service announcement by Weezy.
Tags: announcement,drug,espn,inellient,Lil Wayne,rapper,weezy
Posted on 10 November 2010 by curvey in Featured, Hip-Hop/R&B
ARTICLE FROM urbanmecca.com (Full story click here)
 You already know this cd by these two cats is going to blow up real big. It has to right? A cd by Kanye and Jay Z is already big before it comes out.
These are two super talented performers and artists. I can't wait to hear this cd. And you know they will most likely have other big names on the release.
I just wish West will stop bei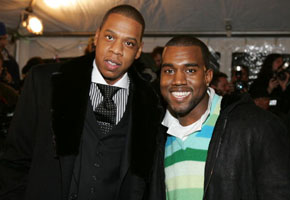 ng a knucklehead with his actions or should I say his words and actions. I have not got over him taking the award from the talented Taylor Swift. That was just wrong. I still just do not why he did that.
And his public comments calling President George W. Bush a racist. You may have had problems with W but to call him a racist in the public eye was just wrong.
West has to lower his tremendous ego for sure. At times he is full of himself. "I am Kanye West, the best rapper in the history of rap/hip-hop" kind of thing. He needs to come down to earth with the rest of us.
Jay Z is not that way. He is a big time businessman and does not go out making stupid comments and taking awards from performers on stage. I have a lot of respect for Jay Z.
I have respect for West to as a rapper. But I just don't like his big ego. Anyway I know us music fans can't wait to hear the cd by West and Jigga-Man.    Gordon Curvey
Tags: businessman,cd,george w. bush,hip-hop,Jay z,kanye West,rapper,talented
Posted on 03 August 2010 by curvey in Featured, Hip-Hop/R&B
BIO FROM wikipedia.com (Full bio click here)
"One Man's Opinion" by Gordon Curvey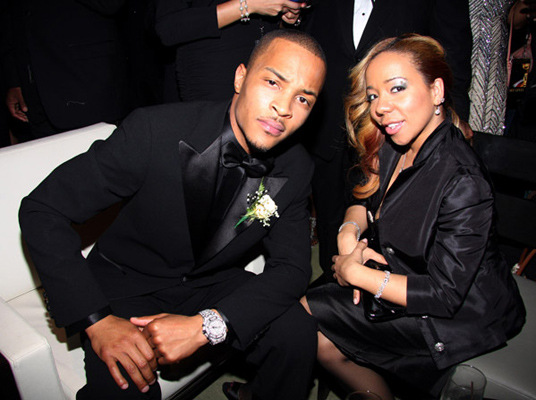 (Listen to "Music Inner City Internet Radio"  Classic soul, new and recent music, interviews, and more. Click the "Ustream Live" link above. It is 24/7!)
T.I. has had a very very interesting life in twenty or so years on earth. Jail terms, millions of cd's sold, acting in movies and more.
No one can deny this cat has talent behind the mic and in front of the camera as a actor. T.I. can act. Unlike other rappers, he has a long career ahead of him as a entertainer. If he can stay out of trouble. The question is, can he?
I think T.I. can do wonders in going into inner city schools and talking to the youth about staying in school and staying away from guns and violence etc. Of course he has done a lot of that since his release from jail for weapons charges. He can be a tremendous role model. And you know what? What I read, he is trying to be just that. A role model kids can look up to. That is great!
Congrats to T.I. and his lady Tiny who recently tied the knot. I am happy for Tiny and T.I. By watching Tiny's reality program, it seems she is a great lady and a great mom.
Great things are ahead for T.I. in music and in Hollywood. Let's hope he stays out of trouble. I think he will do it. He has to many kids who are looking up to him as a role model.
Please say a prayer for me as I enter Swedish Hospital here in Seattle (Aug 4th) for lung cancer surgery. For which I am very nervous but I have to have it done.
This is a wake up call for me. I have never spent time in a hospital. I hope this operation will have me back to good health. I have to many things to do. And thanks everyone for your prayers ad concern.      Gordon Curvey/Music Inner City
P.S Part 2 of "Lack Of Diversity On Sports Radio In Seattle" about sports radio KJR and 710 ESPN here in Seattle will be next week right here!!
PLEASE LISTEN TO "MUSIC INNER CITY INTERNET RADIO" Just click the "Ustream LIVE" link above! Classic soul, new music, recent music,interviews, 1150 KKNW programs and more!! 24/7!!! From the studios of "Music Inner City TV and Radio" in Seattle, Washington.
Tags: actor,cd's movies,diversity,guns,hollywood,inner city,jail,married,radio,rapper,role model,T.I.,tiny,youth
Posted on 24 March 2010 by curvey in Television Show
M.I.C-TV webcast from our Comcast On-Demand program. Based in Seattle, Washington. Exclusive interviews, underground and mainstream music videos, and much much more!! This program features a EXCLUSIVE interview with rapper Snoop Dogg's mother (Evangelist Beverly Broadus Green) and Snoop's aunt (Erma Varnado) here in Seattle.
Podcast: Play in new window | Download
Tags: aunt,bertell,census,comcast,Dru Hill,exclusive,hip-hop,interview,interviews,keyshia cole,mainstream,music,music inner city,on-demand,online,Podcast,program,rapper,seattle,Snoop Dogg,snoop dogg. mother,sports inner city,stevie wonder,trina,tv,underground,urban,videos,washington,webcast