Tag Archive | "rappers"
Posted on 20 May 2016 by curvey in Featured, Hip-Hop/R&B
"One Man's Opinion" by Gordon Curvey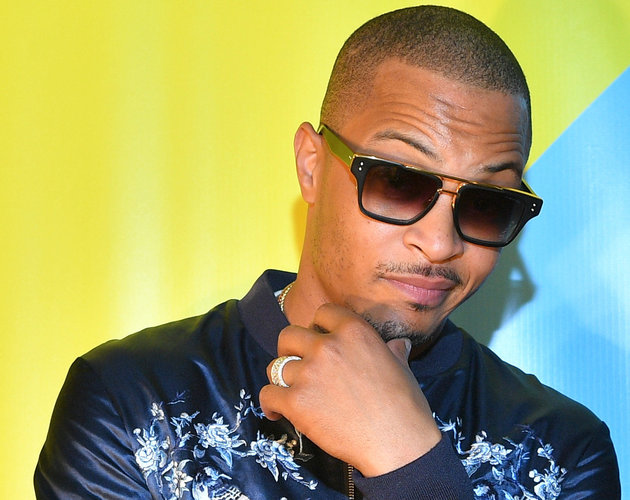 To many times we hear about hip-hop/rap artists maybe getting in trouble or going to jail for one reason or another. The media will jump right on it when a hip-hop/rap artists is in trouble. This is for sure.
But check this out readers. How about when these artists do things on the positive tip? Do we hear about it like we hear about when these artists get in trouble? The answer is no. I have saw articles where artists buy Xmas gifts for the needy. Buy turkeys and Thanksgiving dinners for the needy and even buy a car for someone who needs a car to go to work. And much more.
Problem is you have to search for the story. This is unfair ladies and gentlemen.  Rapper and actor T.I. is doing something real positive for the youth we need to know about this readers.
He recently announced a partnership with music streaming service Tidal to launch the "Money Talk With Tip For Education" program. Now though June 15th participants can sign up to raise funding for their projects on spreading education awareness via Crowdrise. Then they can be able to post their Crowdrise projects via social media channels using the hashtag #TIDALXMONEYTALK in order to be considered eligible for the education challenge. This is great what T.I. is doing.
The top five finalists will have the chance to get the amount they raised matched by T.I. and Tidal.  Enriching the lives of today's youth is something the Atlanta native knows all too well. The father of seven says his involvement in the education challenge is an natural extension of his own daily duties at home.
On June 15 Tidal will reveal the five finalists who have raised the most funding on its site. Then on June 22, T.I.and Tidal will announce and will match the donations of the official winner by up to a whopping $250,000 which will be used towards launching the winner's proposed project.
T.I. does more than this folks. He is making his name known not for not just being a great rapper and being a actor in movies and on t.v. but he is making his name known as a person who cares about inner city youth not just in the ATL but everywhere. This is a good look for T.I.
Tags: artists,atl,atlanta,awareness,city,crowrise,donations,duties,education,eligible,hip-hop,inner,jail,launch,money,native,needy,projects,rap,rappers,streaming,T.I.,talk,tidal,trouble,youth
Read More Comments Off on T.I. Wants To Help Kids With Their Education
Posted on 24 July 2010 by curvey in Television Show
ARTICLE FROM blogs.myspace.com Full story click here)
"One's Man Opinion" by Gordon Curvey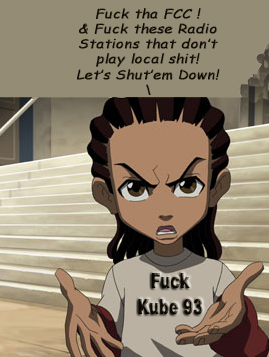 (Thanks for everyone's support during my health problems!)
I came upon the above article on the net yesterday and even though it was from 1997, every thing in the article is happening TODAY!! And yours truly is even mentioned. To my surprise!!
The article is by a cat who is not afraid TO SPEAK UP AND TAKE STANDS, just like me. It is a cat named Davy D out of the Bay Area. Just like my homie former Seattle NAACP chairman Carl Mack. Not afraid to speak up.
The above article is about Seattle's KUBE 93 and their stance of not playing local artists during prim time. Let Usher or Drake or Lil Wayne or Ray J break out with a new joint, KUBE is all over it. But let Mac Slug or Chocolate or Twin G or Tacoma's own Bassrock come out with a new joint and it is nowhere to be found on KUBE's playlist.
KUBE 93 has been playing national artists on KUBE 93 without giving PRIME TIME air spins for local artists unless you are Seattle's own Sir Mix-A-Lot and a few others.
It is time for local urban artists to stand up and take a stand just like artists did against Power 106 in L.A. and KMEL in the Bay. They said enough is enough and HIT THE STREETS with pickets and a march. THIS NEEDS TO HAPPEN HERE IN SEATTLE. The question ……….will it happen. I think no.
I think local artist are scared to take a stand. Afriad of their rep, afraid to take a risk. To laid back. Cats in Los Angeles and San Fran were not afraid. So now San Quinn and Mac Mall and L.A. artist can get their stuff played at 5pm and 6pm and 7pm.   hours instead of 11pm or midnight or not at all.
Local Seattle area artists the ball is in your court. Will you shoot and sink a 15 footer or shoot a brick. We will see. Again read my homies Davy D article. It is 2010 not 1997 but nothing has changed.
KUBE gave me real nice sound system for my computer after my terrible fire in 2005 for which I was very happy!!! But then they continued to ban me from the SJ etc.

The above article says that the FCC has told Clear Ch. owned stations and other stations to SET ASIDE 8,500 HOURS FOR LOCAL ARTISTS AIR SPINS DURING PRIM TIME!!. Let me repeat, the FCC has set told Clear Ch stations to SET ASIDE 8,500 HOURS for local artists air spin during prime time.
This WILL NOT happen if local Seattle/Tacoma artists continue to sit on their ass. and not march down to the radio meetings that KUBE 93 has EVERY WEEK and demand they will play the LOCAL artists hot new joint during PRIME TIME!! do not TAKE A TERRIBLE JOINT DOWN THEIR.
As you local artist lay in the cut and do nothing then you will not have airspins on KUBE. If you want to continue to be ghetto celebrities to catch the honeys then keep doing what you are doing as local artists.
In 1994 and 1998 myself, Curtis "Boss" Elerson, Gene Dexter, Silver Shadow D., Wojack, Robert Redwine, Melvin Hart and a few others brought out the pickets in front of KUBE 93's offices. We meant business!!!! We had thousands of stickers and a bunch of pickets. We stayed up until 3am making picketts etc.
A LOT OF YOU YOUNG CATS DON'T KNOW THIS HAPPENED BUT IT DID. It is time for a new generation to do what we OG's did in 94′ and 98′. You have to DEMAND THAT KUBE PLAYS YOUR JOINTS DURING PRIME TIME!! A FCC law will back you up because I am sure those 8,500 hours have not been taken up. REMEMBER THIS IS A LAW ARTISTS. DEMAND THAT KUBE PLAY YOUR HOT JOINTS!!
Organize yourself and speak out. Do you want to be seen on maybe 106? Remember ONLY SIR A-LOT IS THE CAT WHO HAS BLOWN UP BIG FROM SEATTLE. This is flat out sad. He has not had a hit since 1991 with "Baby Got Back" This is 2010!!! It is time for the Seattle/Tacoma area to be put back on the hip-hop/r&b/rap map!!!!!    Real Talk!!!!!!!!!!!!!!
The reason for our protest was for local artists air spins and to have more African American dj's. As a result of our protests "Future Flavours" was started and Tony B's work load increased at KUBE. But sorry to say, as far as airspins is concerned it ain't happening except for on J-Moore's late Sunday night program "Sunday Night Sound Sessions" Also "Streetbeat" with host Tony B has NEVER had myself on as a guest to discuss my almost TWO DECADES broadcasting. The question is why? Is it Tony B and his ego or his boss at KUBE93? I don't know, only Tony knows.
Do you want to continue to be "ghetto celebrities" or do you want to do what my friend Davy D says in the above article? Time will tell. Stop the sleep walking artists. Stop being afraid to take a stand. Organize, build your pickett's and let KUBE 93 know that you want radio air spins during prime time on KUBE just like they did at Power 93 in L.A. and KMEL in the Bay.
Cats were not afriad in SF and LA. Hundreds hit the street. IT CAN HAPPEN HERE IN SEATTLE.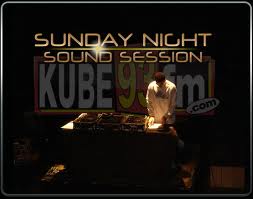 Another thing is I am tired of is hearing hard core gangsta rappers or just rappers and urban artists fall into KUBE to be interviewed by Eric Powers and for some reason the terrible Dirty Harry. As a OG African American in the game it just turns my tummy to hear the so called interviews. It hurts big time.
OK, these are my feelings, please read the above link and remember NOTHING  has changed at KUBE since 97 as far as prime time radio spins. The ball is in the artists court.  What are the artists going to do?
Finally, I think it is a shame that KUBE has blocked my coverage of the KUBE Summer Jam for the last five years. Meanwhile they allow artists to use the word "nigga" and other words with young kids in the audience.
KUBE will not have warnings to parents and guardians on the KUBE website or on the air or on the tickets. All KUBE cares about is making $$$ of the BACKS OF AFRICAN AMERICAN ARTISTS. After the SJ, they run to the bank.
My friend Julie, why don't you take the lead?
Gordon Curvey
-Music Inner City TV/Music Inner City Radio/Music Inner City News Magazine
-M.I.C-TV/Comcast On-Demand (our new location /go to "Get Local" and then "Around The Sound" all over Western Washington.
-M.I.C-TV/SCAN-TV/Sat/9:30pm/ch 77/Seattle area and surburbs.
-Music Inner City Radio/Friday night/ 10pm/1150am KKNW/Seattle area and surburbs/www.1150kknw.com live streaming
-206-445-3989/206-414-6118/gurvey@yahoo.com
–
Podcast: Play in new window | Download
Tags: davy d,hip-hop,kube 93,opinion,playlist,radio,rappers,seattle,stand,urban
Posted on 21 March 2010 by curvey in Featured, Hip-Hop/R&B
ARTICLE FROM hwheard.com (Full story click here)
"One Man's Opinion" by Gordon Curvey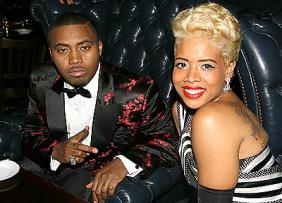 To many times we hear of negative stories concerning hip-hop and rap artists. To many times we read about rappers going to jail for different reasons like Lil Wayne, T.I and others. But here is a POSITIVE story.
Nas is going back to obtain his high school degree that he did not get when he was younger. This a very positive story.
He is saying to his fans and to youth all over that a high school education and a degree is important. And Nas is saying also that he is a role model and wants young inner city kids to take education serious and to go to school and get a education.
Yes we read stuff about Nas and his wife Kelis who is also a entertainer and their kind of nasty divorce in the news etc, but this story needs to be told too folks!!
As a OG in the music game, Nas is one of my favorite artists. Truth be told, he has not got the recognition he should get. Not to many cats can throw down lyrics like Nas. He tells a story about politics, relationships, life in the "hood" and more. Nas is a true hip-hop king!
Shout out to Nas for saying to kids, "Stay in school and get your education".
LISTEN TO THE LATEST "MUSIC INNER CITY RADIO" PODCAST ON SEATTLE'S 1150AM KKNW RIGHT NOW!! Just click the "podcast" link above.
"Sports Inner City Online" is a spinoff of Seattle's own "Music Inner City TV" the ONLY locally produced music video/interview program in the Northwest. On the air for almost 20 years!
"Sports Inner City Online" features urban sports news and issues, "Sports Inner City Radio" podcasts, Ustream TV and more. It is one of only a few urban sports websites on the Internet.
It is at www.sportsinnercity.com
Tags: degree,divorce,education,entertainment,gordon curvey,high school,hip-hop,issues,kelis,kids,Lil Wayne,Music Iner City TV,nas,One Mans Opinion,online,podcasts,positive,rap,rappers,school,seattle,Sports Inner City City,T.I.,tv,ustream tv,washington,webcasts