Tag Archive | "ratings"
Posted on 03 March 2018 by curvey in Featured, Much More
"One Man's Opinion" by Gordon Curvey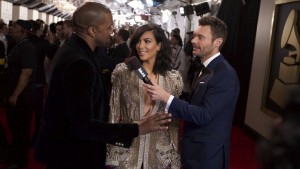 UPDATE: E Online will most likely have a more than 5 sec delay when Ryan Seacrest does interviews on the red carpet at the Oscars because they do not know how entertainers who do agree to be interviewed will react towards Ryan.
Yes this is my opinion ladies and gentlemen. How on earth can Ryan Seacrest be allowed to work for E Network doing his interviews on the red carpet at this years Oscars in L.A. This is WRONG!!
I am typing this blog the night before the Oscars so I do not know how many stars will stop and talk with Seacrest. Variety ran a article recently about alleged sexual harassment by Seacrest of his former stylist Suzie Hardy from 2007 to 2013. The lady said Ryan groped her, slapped her behind very hard to the point it left a welt that was still visible hours later.
Plus she said Ryan forced her head into his crotch many times while she tied Seacrest shoes. Wow this is wild folks if true. The problem in my mind is E is standing with Ryan after a independent investigation into Miss Hardy's claims absolved him. BUT more details have came out against Seacrest in the public. So WHY IS RYAN SEACREST still working the red carpet?
Hell some powerful publicist who represents big time stars has advised her clients NOT to talk with Ryan on the red carpet at this years Oscars!! If I was a entertainer walking the red carpet I would not talk with Seacrest. He is being allowed to walk on water by the E Network because of ratings readers. I know it you know it.
It will be interesting to see how many stars who do talk with Ryan act towards him. I will be watching the red carpet show on E to see what in the hell will happen.
But one thing for sure is this. As I type this the night before the Oscars Ryan Seacrest should not work the carpet. Yes he is innocent until proven guilty but still with the allegations hanging over his head, he should or should have stepped down from doing interviews on the red carpet for E Network.
Opinions: gcurvey@yahoo.com or facebook.com/gordon.curvey or facebook.com/musicinnercityentertainment or twitter.com/gcurvey
Tags: advised,alleged,carpet,delay,E,entertainer,harassment,hardy,interviewed,network,oscars,publicist,ratings,react,red,ryan,seacrest,stylist,suzie,variety
Read More Comments Off on Ryan Seacrest Should NOT Work Oscar Red Carpet!
Posted on 28 March 2013 by curvey in Featured, Politics
ARTICLE FROM huffingtonpost.com (Click here for full story)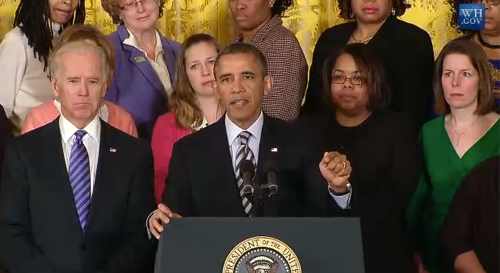 This morning President Obama gave a very passionate and heart felt speech about the TERRIBLE shootings at Newtown where little kids were shot down like in a western movie by a crazy man. You can tell the President meant business this morning.
He said "Shame on you" if you cannot support gun control here in America. I got my remote and before I  changed the channel I knew in my mind the Fox News would not be showing the President's speech. Guess what readers? CNN was broadcasting the President's speech, MSNBC was broadcasting the President's speech, BUT FOX NEWS DID NOT BROADCAST THE PRESIDENT'S VERY IMPORTANT SPEECH! WHAT???
Instead a Fox News anchor was talking about the President's so called falling ratings. THIS IS A FLAT OUT OUTRAGE ON THE PART OF FOX NEWS!! It again shows that Fox News led by the bigot Sean Hannity is in the bed with the Republican Party/Tea Party etc.
How can MSNBC and CNN realize the importance of the President's emotional speech and the racist Fox News did not? THIS IS TERRIBLE readers. It proves for sure that Fox News is doing EVERYTHING TO MAKE THE PRESIDENT LOOK BAD. The President was giving a speech about kid's getting killed at a school that were 6 or 7 years old! The President was giving a speech on gun violence EVERYWHERE in America and Fox News was blasting the President's "falling ratings"!!! TERRIBLE TERRIBLE TERRIBLE!!
Fox News ratings have been falling big time. Yes there still ahead of MSNBC and CNN. But they are falling. You want to know why they are falling readers? Because of the STUPID actions like they did this morning by not broadcasting the PRESIDENT OF THE UNITED STATES IMPORTANT SPEECH. I wonder if this was President Romney if Fox News would have done the same?     Gordon Curvey
Music Inner City Store/Buy hats, t-shirts, mugs and much more!! Just click here for our low prices. SAFE AND SECURE!!
Tags: america,cnn,fox,gun,Hannity,importance,msnbc,news,newtown,obama,president,ratings,school,sean,speech,stupid,violence
Posted on 24 August 2012 by curvey in Featured, Politics
ARTICLE FROM bet.com (Full story click here)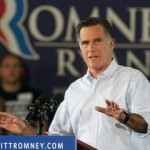 I was really not shocked when I saw this story regarding Mitt Romney. The story says Romney has ZERO support from African American voters according to a new poll by NBC/Wall Street Journal. Again I was really not shocked.
Republicans have a LONG history of little outreach to the African American community. It is like they do not care. Yes Romney made a "fake" showing at the NAACP convention a few months back and he met with a few black folks concerned with education but that has been it readers.
When Romney spoke at the NAACP event he told the crowd "I am your man to help with problems in the African American community" I almost to call 911 when he said that!! We heard cheers. But we found out later that the "cheers" came from his supporters that were planted in the crowd to cheer for him!! I am telling you the truth folks! That really happened.
Of course President Obama has a 94% ratings in the poll. That is not a shock right? And of course our First Lady Michelle Obama is VERY popular. She is just a great lady.
It is no surprise that I am a supporter of our President. And like Spike Lee told Piers Morgan the other day, I am going to do my part, little as it is to help him get re-elected in November.
It is a fact that the Republicans led by Romney are trying to STOP AFRICAN AMERICANS FROM VOTING IN KEY SWING STATES LIKE OHIO AND FLORIDA. This cannot happen!! It is a fact that the race between Romney and President Obama is a dead heat right now and the right is trying to play games with African American voters. IT HAS TO STOP AND STOP NOW readers. This cannot happen!
So Mitt Romney with ZERO support among African Americans…..not a surprise.   Gordon Curvey
NEW "Music Inner City TV" video podcast coming at ya on Friday. "Mixing Music & Sports" plus underground music videos and interviews and more! Watch via smartphones, MAC's, PC's, tablets.
Tags: african American,crowd,First Lady,florida,history,interviews,journal,michele,mitt,morgan,music,naacp,nbc,obama,ohio,piers,Podcast,poll,popular,ratings,republicans,romney,shocked,states,swing,underground
Posted on 04 May 2011 by curvey in Featured, Politics
ARTICLE FROM boycewatkins.com (Full story click here)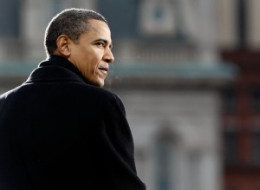 We all know it was going to happen but anyway President Barack Obama's approval ratings jumped up big time. He ratings went up 11% in one of the latest polls. Read more about what poll by clicking on the link above.
Of course with the killing of Osama Bin Laden we all knew his ratings would climb up but by 11% is a shock to most folks.
Plus I think another thing that helped the President is the way he handled the clown Donald Trump. Trump has been bashing the President constantly the last few months but the President is cool and calm and really got back at Trump at the recent National Press Dinner in D.C.
The President has a lot on his plate. Here is a question who can do a better job right now than President Obama? i don't think any person on the right can. They can bash him all they want but none of them can do a better job than the President.
I don't agree with everything he is doing. For instance I need to see him more in the African American community with common folks, listening to their issues and concerns. I don't see him doing that.
With the elections coming up maybe he will do a better job in reaching into the black community where unemployment is rampent. I hope he does just that.   Gordon Curvey
Advertise with "Music Inner City TV" for as low as $10 for a ENTIRE MONTH, EVERY WEEK!! $20 for radio every week. That is together!! TV ad runs 24-7 on our Comcast On Demand program!! Call 206-445-3989 or e-mail us gcurvey@yahoo.com
Tags: approval,community,Donald trump,folks,killing,obama,osama bin laden,ratings,unemployment