Tag Archive | "reality"
Posted on 24 September 2012 by curvey in Featured, Hip-Hop/R&B
"One Man's Opinion" by Gordon Curvey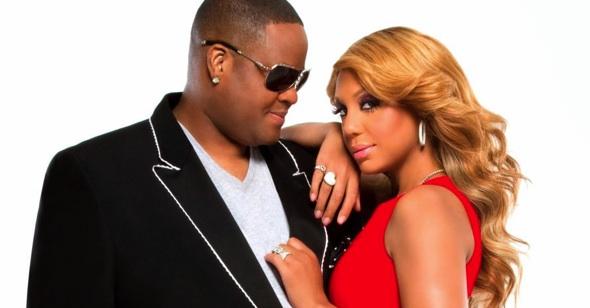 I watched Tamar and Vincent new reality show tonight and I just have to finally say what others ain't saying. And that is Tamar Braxton is a golddigger and is using the HELL out of her husband Vincent. Dude needs to wake up and smell the coffee.
Tamar is a female that has "tried" to blow up in the music game like big sis Toni but the fact of the matter is she is NOT as talented as Toni. She has rode the freakin coattails of Toni for years. Not only that she is jealous of Toni. Tamar wants to be Toni Braxton but she is not Toni. She is Tamar. She needs to look in the mirror and realize that.
I watched her new reality show that of couse is a spinoff of her show with her sisters and heard her talking in third person, and watched her driving around in a new Rolls Royce etc. She is driving that Roll because of Vincent. What has she done to drive around Atlanta in a Rolls?
Of course Vincent is a top of line record producer and manager who is working with top of line artists like Lady GaGa and many others. Cat is no joke. But the real joke is this. Vincent needs to realize that just because Tamar might be giving him all he wants in the bedroom ain't everything.
He want to have a family and have a baby and his lady Tamar is worried about her new cd and becoming a superstar like Toni and other acts her husband works with. If this is really going on I think it is terrible. And the female gets Vincent's credit card and shops, shops and shops! Vincent wake up man!!!
I mean let's face it. Tamar as well as the business he is in almost killed Vincent a few months ago. The stress almost did him in but he gets out the hospital and goes right back to his gold digging lady. Yo big Vincent….if the female really loves you, she would have your first child and make you happy.
I say this because I had the same thing happen to me of course in a much smaller way.  I wanted a child and this so called lady I married named Elizebeth just wanted her green card and get her singing career going in the U.S. She is from Kenya. She did not love me AT ALL!! We talked about names for the baby folks. If it was girl we were going to name her Sasha after President Obama's daughter but she never wanted a child. She just wanted her green card. She NEVER loved me at all!!
Readers I hope big Vincent will wake up and leave Tamar and realize that she does not love him. She is just worried about her singing career and going shopping and trying to be a superstar like her sister Toni. But guess what readers? IT AIN'T GOING TO HAPPEN!!! So I guess Vincent needs to wake up and Tamar too.
Tags: atlanta,braxtons,female,husband,Lady GaGa,music,promoter,reality,tamar,toni,vincent
Posted on 12 August 2012 by curvey in Featured, Sports
ARTICLE FROM nydailynews.com (Click here for full story)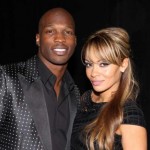 I don't know about you but I saw this happening a long time ago. I KNEW this so called relationship between reality tv motor-mouth Evelyn Lozada and NFL player Chad Johnson was not going to last ONE YEAR!! Man was I right. Johnson gets charged with "headbutting" Lozada. Yeah right! If you think that happned I have a bridge I want to sell in China.
Do not think this really happened readers. It is a bunch a BS! First of all, Evelyn is a loud mouth so called lady. All you have to do is watch "Basketball Wives" over and over. In the many many fights on the show she is the ring leader. Tossing fists, bottles, shoes and anything that moves.
When I first saw that Chad and Evelyn was a item I said no way! This cannot be real. It is not going to last. Lozada is a gold digger and Johnson was a high paid NFL star. He should have stayed away from her. I guess he fell for the sex right? Here is what is going to happened to Chad in my opinion. He will be broke soon. The Jets just cut him. Did he save his cash? No way. Dude was buying Bentley's and Bugutti's etc.
So let's see what is going to happen to Chad Johnson. It will be very interesting to see. He made a serious mistake in hooking up with Evelyn. Is this all a set up for another reality show "Chad and Evelyn"? We will see.   Gordon Curvey
Music Inner City – Popup Player

Podcast: Play in new window | Download
Tags: bentley,broke,cash,chad,charged,china,city,evely,inner,jets,johnson,loxada,mistake,nfl,paid,player,Podcast,popup,program,reality,seattle,serious,star,washington
Posted on 22 December 2011 by curvey in Featured, Much More
ARTICLE FROM nydailynews.com (Full story click here)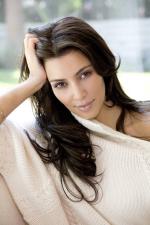 I was very very happy to see a protest against Kim Kardashian. I have always said here online that the Kardashian family is a big fat joke who have got very very rich for some unknown reason.
Kim Kardashian got into the public eye when a sex tape went public with her ex man NFL football player Reggie Bush. What a way to become known readers.
Then all of a sudden the Kardashian's got a reality program. How this happened is beyond me. It is also beyond me why this program became so popular. Why??? I just don't understand!!
The Kardashian family cannot sing, dance or act. What is it? Why are they so popular? It's crazy. Every time you walk past a newsstand where the magazines are, you see Kim or here sisters or mom or dad on the front of a magazine. WHY?
So I am glad to see a boycott has started to boycott Kim Kardashian after her in my opinion and many others, fake marriage to NBA player Kris Humpries. It marriage lasted 75 days!! It was staged! It was a fake so called marriage for ratings of the TV show. You have to have a half of a brain not to see this.
So read the story via the link above and sign the petition at www.boycottkim.com  I am not a hater folks, I am just a cat who does not like to see people getting over on us the public. Hell, word is Kim took a trip to Haiti just for publicity and not to help the poor of the country still trying to recover the terrible earthquake.
I hope everyone signs the petition to boycott Kim Kardashian.   Gordon Curvey
"Music Inner City News Magazine" Mixing music and sports. New edition of "Music Inner City Radio" podcast coming at ya on Thursday. Urban sports news, urban music and exclusive interviews.
Tags: kardashian,kim,petition,reality
Posted on 07 December 2011 by curvey in Featured, Much More
ARTICLE FROM s2smagazine.com (Full story click here)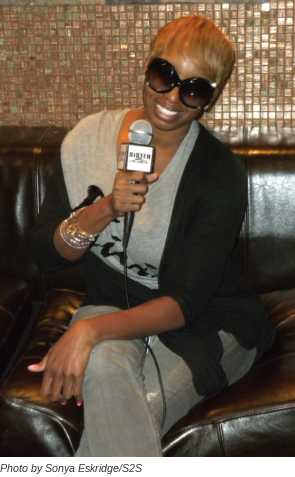 Found out some news you reality TV viewers might want to know. And that is motor mouth NeNe Leakes might be leaving "Real Housewives Of Atlanta" because she is upset.
Why is she upset? Well she is upset she is a hater and is jealous. She is jealous because Kim also of "RHOA" is getting a spinoff program and she is not.
NeNe thinks she is the star of "RHOA" for some reason. The question is why does she think she is the star of the program? In my opinion NeNe has the biggest mouth on the show! Real talk.
Readers I am TIRED of seeing these mouth mouth African American ladies on reality TV. "RHOA", "Basketball Wife's", "Single Ladie's", "Love And Hip-Hop" and more are full of loud mouth, foul mouth black women who have to cuss every other word.
So millions of white folks think that is the way most African American females really are. I don't understand why the African American community is not speaking out more about these reality shows that make black ladies look terrible.
I am pissed off about black ladies actions on these reality shows. I want to shout out singer Toni Braxton who is a former guest on Seattle's "Music Inner City TV". While her sister's run their mouths on "Braxton Family Values" she takes the high road and stays acting like a lady. Much love Toni!!   Gordon Curvey
Listen to "MUSIC INNER CITY RADIO" and "SPORTS INNER CITY RADIO" via Ustream TV right here! Just click the arrow. When we are off the air, you will not see the arrow. But we will be broadcasting most times during the day and ALL NIGHT! Playing classic soul, new and recent hip-hop and r&b music and exclusive interviews and more!
Tags: atlanta,basketball,black,braxton,cuss,hip-hop,housewives,jealous,ladies,leakes,nene,reality,RHOA,toni
Posted on 09 May 2011 by curvey in Featured, Hip-Hop/R&B
ARTICLE FROM s2smagazine.com (Full story click here)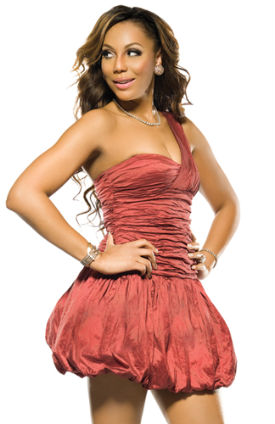 Have you watched the Braxton Sisters reality story on TV? I have and you have to realize one thing. The sister of Toni Braxton (yours truly with Toni in a interview for M.I.C-TV below) is a real good actress or see is a for real goldigger. I think she is a golddigger.
Not only that, she is flat out jealous of her big sister Toni. Real talk. Currently she is a backup singer for her big sister waiting her big break which has never happened.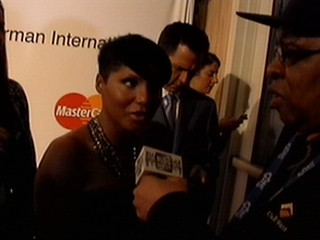 Her husband is Toni's manager. Now that is a strange combination readers. Tamar has a loud mouth also folks and that is full sure.
Golddigger? HELL YEAH!!! Girlfriend wanted a pair of sunglasses that was worth THOUSANDS OF DOLLARS and her stupid husband got it for her!! SAY WHAT?????????
With people out here trying to put food on the table and gas in their cars and pay their rent, loud mouth Tamar Braxton wanted a pair of sunglasses worth thousands!!!
Some people think the show is not real. Well I don't know for sure but I know one thing, Toni Braxton who I had a chance to meet and interview in Los Angeles is a down to earth beautiful sista and her little sister is a loud mouth golddigger. That is for sure.    Gordon Curvey
Tags: golddigger,reality,tamar braxton,Toni Braxton