Tag Archive | "rush"
Posted on 19 August 2012 by curvey in Featured, Politics
ARTICLE FROM huffingtonpost.com (Full story click here)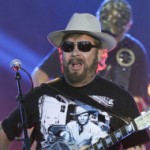 Hank Williams Jr. is a real clown and should be a part of the Ringling Bros Circus! One thing for sure he lets everyone knows how he feels about President Obama. For the second time he has said in public how he REALLY feels about our President.
At a recent event Williams told the crowd that the President "hates America" "is a Muslim" and other crazy things. Dude is a far right clown and he is also dangerous. Why is he dangerous readers? Because fools like him brings many other racists out of the closet. And brings out more hate groups against the first African American President.
What also does not help is Sean Hannity and Fox News who on a night basis put President Obama on full blast on national TV and also helps bigots like Williams Jr stay strong against the President. After all have you heard Hannity and O'Reilly say that fools like Williams Jr. are wrong in their unfair treatment of President Obama? Have you heard Rush or Beck say it is wrong for guys like Williams Jr. to say the president is "a muslim" or that the President "hates America"?
As a supporter of President Obama I am asking that other supporters stand up for the President. The election is in November. If you are a supporter of President Obama and Vice-President Joe Biden and even First Lady Michelle Obama, it is time to stand up and do what you can to help our President. I am going to do my small part for sure.
Gordon Curvey
Tags: beck,bigots,circus,clown,crazy,dangerous,election,fox news,hank,Hannity,hates,michelle,muslim,national,obama,politcs,president,public,ringling,rush,sean,second,supporter,unfair,williams
Posted on 07 April 2010 by curvey in Featured, Politics
"One Man's Opinion" by Gordon Curvey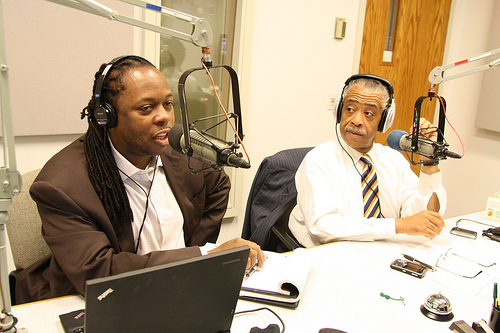 I just saw Rev. Al Sharpton on Fox News and the Glenn Beck program. I quickly said to myself very quickly why would Rev. Sharpton go on Beck's program? Then again it seems Rev Sharpton is on everyone's program. Is he trying to lead or is he trying to be a celebrity?
Glenn Beck, Sean Hannity, Rush Limbaugh and Laura Ingraham and others are the reason their is so much hate against the left and so much hate against President Obama. GLENN BECK IS ONE OF THE LEADERS OF THE TEA PARTY FOR GOODNESS SAKE!!
It seems to me Rev Sharpton loves to jump on MSNBC, loves to jump on CNN and for some godly reason, loves to jump on Fox News.
Is it because he loves to be seen on national TV and be seen? What the heck is it? It kind of bothers me when I see Rev Sharpton over and over and over again on Fox News and CNN and MSNBC. But what bothers me the most is Rev Sharpton on Hannity's show and Beck's show.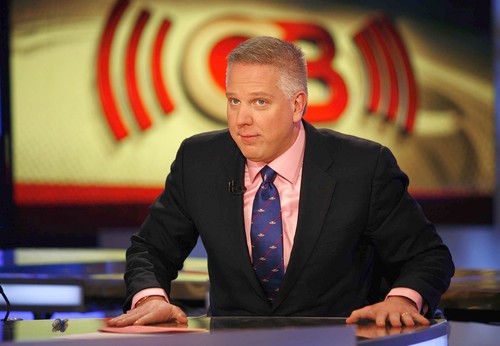 Both of those fellas blast Rev Sharpton and Rev Jesse Jackson and of course President Obama at will when ever they can. So again, why would Rev Sharpton continue to go on their programs?
Beck and Hannity on a everyday basis call President Obama a "socialist" a "radical" and constantly talk about President Obama's "radical" friends.
To me, I think Rev Sharpton loves to see himself on National TV with his very nice suits on his hair looking nice.
When I turn on the TV and see Rev. Sharpton posted up on Glenn Beck's show knowing how he is treating our President and other people of color I have a problem. Remember Beck called President Obama "a racist". I guess Rev Sharpton has forgot issues like this in order to be seen on national TV.
I respect Rev Sharpton for standing up for issues regarding people of color. I really do, but on this issue, I do not support him at all.
Please check out the latest entertainment news via MTV RIGHT HERE!! American Idol news and more!! RIGHT HERE on "Music Inner City News Magazine!! Look for it here on the home page.
Tags: american idol,cnn,fox news,friends,Glenn Beck,home page,interviews,magazine,msnbc,mtv,national,One Mans Opinion,Politics,president obama,radical,Rev Al Sharpton,rush,Sean Hannity,seen,socialist,suits,tea party,treatment,unfair,wrong
Posted on 14 March 2010 by curvey in Featured, Much More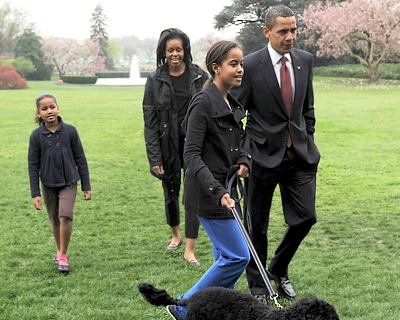 ARTICLE FROM cbsnews.com (Full story click here)
"One Man's Opinion" by Gordon Curvey
A big shout out to President Obama for donating all of the $1.4 million prize money from his win of a Nobel Peace Prize to 10 different organizations. This is a great move on the President's part.
Some folks, mainly people on the right say President Obama should not have received a Nobel Peace Prize and truth be told President Obama was a little shocked but the bottom line is he did get it. So folks need to stop hatin on the President.
People like Rush Limbaugh and Sean Hannity, and Laura Ingraham and Glenn Beck and others on the right want to blast President Obama every chance they get on every topic. He cannot do anything right in their eyes. Nothing.
Heck, Fox News does not even shows Presidential press conferences held by President Obama when at the same time, MSNBC and CNN show it. What's up with that readers? Did they treat former President George W. Bush that way?
Do you think Fox News and others said anything about President Obama donating all his prize money to children and youth organizations etc? No they did not. This is truly truly sad. Again good looking out Prez for you donating your prize money to different organizations. That is a very positive move on your part.
"Music Inner City News Magazine" The #1 urban online news magazine in the Northwest (U.S.) A spinoff of "Music Inner City TV" and "Sports Inner City Online" at www.sportsinnercity.com
Tags: blog,cnn,donating,fox news,George Bush,Glenn Beck,Hannity,laura,msnbc,music inner city,nobel peace prize,northwest,obama,online,organizations,positive,posts,president obama,rush,seattle,shocked,spinoff,sports inner city,U.S,washington,win