Tag Archive | "ryan"
Posted on 03 March 2018 by curvey in Featured, Much More
"One Man's Opinion" by Gordon Curvey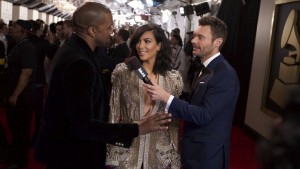 UPDATE: E Online will most likely have a more than 5 sec delay when Ryan Seacrest does interviews on the red carpet at the Oscars because they do not know how entertainers who do agree to be interviewed will react towards Ryan.
Yes this is my opinion ladies and gentlemen. How on earth can Ryan Seacrest be allowed to work for E Network doing his interviews on the red carpet at this years Oscars in L.A. This is WRONG!!
I am typing this blog the night before the Oscars so I do not know how many stars will stop and talk with Seacrest. Variety ran a article recently about alleged sexual harassment by Seacrest of his former stylist Suzie Hardy from 2007 to 2013. The lady said Ryan groped her, slapped her behind very hard to the point it left a welt that was still visible hours later.
Plus she said Ryan forced her head into his crotch many times while she tied Seacrest shoes. Wow this is wild folks if true. The problem in my mind is E is standing with Ryan after a independent investigation into Miss Hardy's claims absolved him. BUT more details have came out against Seacrest in the public. So WHY IS RYAN SEACREST still working the red carpet?
Hell some powerful publicist who represents big time stars has advised her clients NOT to talk with Ryan on the red carpet at this years Oscars!! If I was a entertainer walking the red carpet I would not talk with Seacrest. He is being allowed to walk on water by the E Network because of ratings readers. I know it you know it.
It will be interesting to see how many stars who do talk with Ryan act towards him. I will be watching the red carpet show on E to see what in the hell will happen.
But one thing for sure is this. As I type this the night before the Oscars Ryan Seacrest should not work the carpet. Yes he is innocent until proven guilty but still with the allegations hanging over his head, he should or should have stepped down from doing interviews on the red carpet for E Network.
Opinions: gcurvey@yahoo.com or facebook.com/gordon.curvey or facebook.com/musicinnercityentertainment or twitter.com/gcurvey
Tags: advised,alleged,carpet,delay,E,entertainer,harassment,hardy,interviewed,network,oscars,publicist,ratings,react,red,ryan,seacrest,stylist,suzie,variety
Read More Comments Off on Ryan Seacrest Should NOT Work Oscar Red Carpet!
Posted on 06 September 2012 by curvey in Featured, Politics
"One Man's Opinion" by Gordon Curvey
I don't know if you are a supporter of President Obama or Mitt Romney but I will tell you what. I am a supporter of President Obama and I am going to support his re-election for four more years.
This week I watched great speech after great speech at the Convention in Charlette. Unlike the BORING Republican convention in Tampa Bay where they told lie after lie after lie about President Obama. Remember one thing readers and that is from day one the right had one thing in mind and one thing only and that is to make President Obama a one term President of the United States. Period.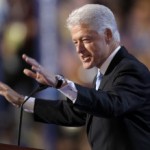 They had a meeting with Republican leaders on the day the President was sworn in to plan on making him a one term President. And they have tried to do every thing that goes against our President. Heck some of them still think President Obama is not a American. Or he is "not one of us"
But in Charlette I watched some of the best political speeches I have ever seen. First Lady Michelle Obama walked onstage in Tampa with a great looking dress and gave a great speech. She knocked it out the park. The governor of Ohio gave a great speech. He knocked it out the park.
Vice-President Joe Biden gave a great speech too. Brought the house down and yes he knocked it out the park. And the best hitters in my opinion were President Bill Clinton and of course President Obama. The President NEVER gives a boring speech. When he speaks it is like a African American minister giving a sermon on Sunday morning. I feel insprired every time I here a speech by our President. Real talk.
But to be truthful the best speech in my opinion was by President Bill Clinton. It was a 45 min political lecture by the former President. I am not going to lie. It was the best speech I have ever heard. He just broke it down about the Republicans and Paul Ryan and Mit Romney. Point by point and issue by issue. Bill Clinton is one thing folks…a politician and that is what he is. Clinton in my opinion won the race against Romney with his speech.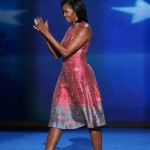 The Democratic Convention was the most diverse event I have seen. All races and creeds. Keep this in mind readers. And that is the Republicans only had 47 African American delegates out of thousands. Only 47!! That is not American folks.
So let's see what happens now that the two conventions are in our past. I hope President Clinton and others help out the President out on the road  to help re-elect President Obama so he can finish what he has started.
After all as Clinton said it is no way he can get every thing done the way President Obama wants in one term.  He has to have another term to help people get back to work.
If Mitt Romney and Paul Ryan wins well I might as well pack my bags and move to Africa or something. In my opinion if the Republicans win minorities are in trouble in America. This is a fact. It just cannot happen.
Gordon Curvey
Tags: American,charlette,convention,Democrat,fist,lady,michelle,mitt,obama,paul,president,race,republican,romney,ryan,speech,tampa