Tag Archive | "sean"
Posted on 28 March 2013 by curvey in Featured, Politics
ARTICLE FROM huffingtonpost.com (Click here for full story)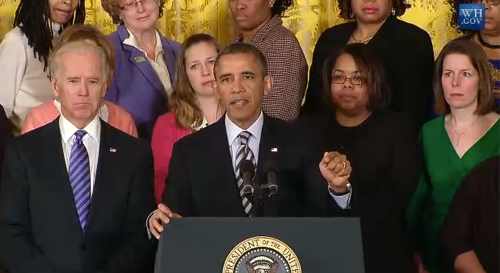 This morning President Obama gave a very passionate and heart felt speech about the TERRIBLE shootings at Newtown where little kids were shot down like in a western movie by a crazy man. You can tell the President meant business this morning.
He said "Shame on you" if you cannot support gun control here in America. I got my remote and before I  changed the channel I knew in my mind the Fox News would not be showing the President's speech. Guess what readers? CNN was broadcasting the President's speech, MSNBC was broadcasting the President's speech, BUT FOX NEWS DID NOT BROADCAST THE PRESIDENT'S VERY IMPORTANT SPEECH! WHAT???
Instead a Fox News anchor was talking about the President's so called falling ratings. THIS IS A FLAT OUT OUTRAGE ON THE PART OF FOX NEWS!! It again shows that Fox News led by the bigot Sean Hannity is in the bed with the Republican Party/Tea Party etc.
How can MSNBC and CNN realize the importance of the President's emotional speech and the racist Fox News did not? THIS IS TERRIBLE readers. It proves for sure that Fox News is doing EVERYTHING TO MAKE THE PRESIDENT LOOK BAD. The President was giving a speech about kid's getting killed at a school that were 6 or 7 years old! The President was giving a speech on gun violence EVERYWHERE in America and Fox News was blasting the President's "falling ratings"!!! TERRIBLE TERRIBLE TERRIBLE!!
Fox News ratings have been falling big time. Yes there still ahead of MSNBC and CNN. But they are falling. You want to know why they are falling readers? Because of the STUPID actions like they did this morning by not broadcasting the PRESIDENT OF THE UNITED STATES IMPORTANT SPEECH. I wonder if this was President Romney if Fox News would have done the same?     Gordon Curvey
Music Inner City Store/Buy hats, t-shirts, mugs and much more!! Just click here for our low prices. SAFE AND SECURE!!
Tags: america,cnn,fox,gun,Hannity,importance,msnbc,news,newtown,obama,president,ratings,school,sean,speech,stupid,violence
Posted on 29 October 2012 by curvey in Featured, Politics
ARTICLE FROM huffingtonpost.com (Full story click here)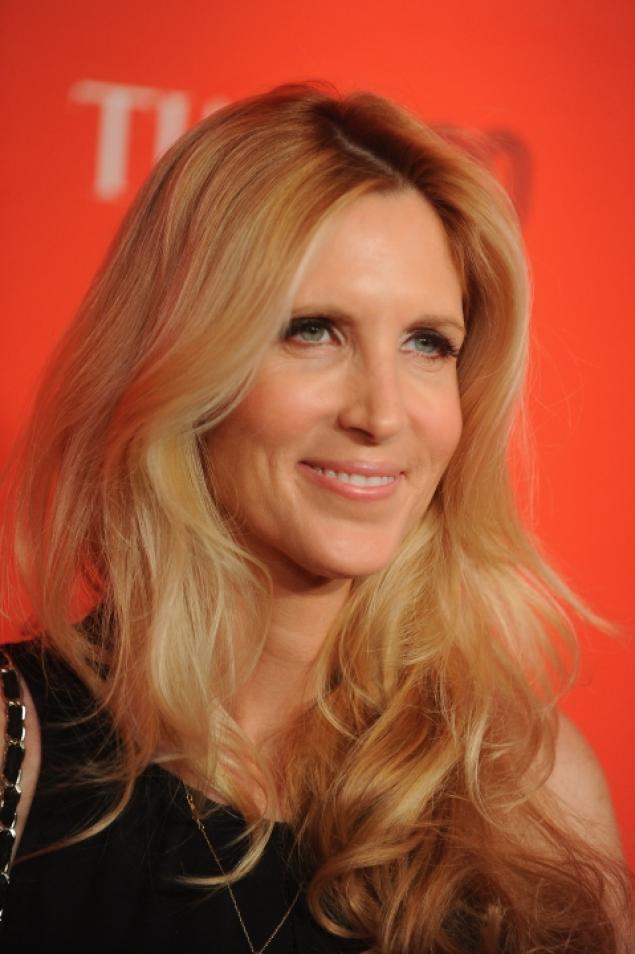 BREAKING NEWS: Because of Hurricane Sandy all events have been put on hold by President Obama and Mitt Romney. The President has to be the President in charge the next few days.
If you have kept up with race for President between President Barack Obama and former Gov. Mitt Romney then you know the issue of race has shown it's ugly face again and it's ugly folks. Real ugly.
People like former Gov. John Sununu, Ann Colter, the son of Sen. Tony Thompson, Sarah Palin and other folks have shown that just because we have had a African American President for the last four years it does not matter. Racism is alive and well in America and it is truly truly sad. And it upsets me.
Gen. Colin Powell came out the other day and again put his support behind the re-election of President Obama. Then Sununu who is one of Romney's tops aides, came out and said the Powell is supporting the President because he is a fellow African American. That is a bunch of BS!!
Then Ann Culter calls the President a "retard" Also former Gov. Sarah Palin says the President needs to stop "shucking and jiving" A very racist term that goes back decades. And Sean Hannity has the NERVE to say the left is playing the so-called "race card".
And Thompson's son said in a meeting that he hopes the President will get beat so he can go back to Chicago or maybe Kenya!! This is TERRIBLE!! What kind of off the wall comment is this readers?
First of all readers, this term "race card" is ONLY used by non-people of color. You have never heard a African American bring out the term "race card" If you have PLEASE let me know. Why is this term used against black folks? It is just like the word "thug". It is used almost 100% of the time against African Americans and people of color. This is real talk!!
And keep in mind folks that President Obama has been fighting racism since day one by Fox News and right wing radio hosts like Mike Savage, Laura Ingraham, Mike Medved, and even John Carlson here in Seattle. It has been this way since the President and his beautiful family moved into the White House.
So with a few days to go before election day, we are getting plenty of reports of African Americans and the right playing games with our votes just like in 2000. So that will be what I will be writing about in my next story.  Stay tuned!   Gordon Curvey
Tags: American,ann,barack,card,chicago,culter,fox,gov,Hannity,hurricane,ingraham,larura,mitt,news,obama,Palin,president,race,racism,retard,romney,sandy,sarah,sean,sunnunu,ugly
Posted on 19 August 2012 by curvey in Featured, Politics
ARTICLE FROM huffingtonpost.com (Full story click here)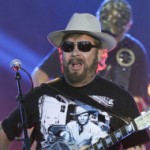 Hank Williams Jr. is a real clown and should be a part of the Ringling Bros Circus! One thing for sure he lets everyone knows how he feels about President Obama. For the second time he has said in public how he REALLY feels about our President.
At a recent event Williams told the crowd that the President "hates America" "is a Muslim" and other crazy things. Dude is a far right clown and he is also dangerous. Why is he dangerous readers? Because fools like him brings many other racists out of the closet. And brings out more hate groups against the first African American President.
What also does not help is Sean Hannity and Fox News who on a night basis put President Obama on full blast on national TV and also helps bigots like Williams Jr stay strong against the President. After all have you heard Hannity and O'Reilly say that fools like Williams Jr. are wrong in their unfair treatment of President Obama? Have you heard Rush or Beck say it is wrong for guys like Williams Jr. to say the president is "a muslim" or that the President "hates America"?
As a supporter of President Obama I am asking that other supporters stand up for the President. The election is in November. If you are a supporter of President Obama and Vice-President Joe Biden and even First Lady Michelle Obama, it is time to stand up and do what you can to help our President. I am going to do my small part for sure.
Gordon Curvey
Tags: beck,bigots,circus,clown,crazy,dangerous,election,fox news,hank,Hannity,hates,michelle,muslim,national,obama,politcs,president,public,ringling,rush,sean,second,supporter,unfair,williams