Tag Archive | "Sean Hannity"
Posted on 12 May 2011 by curvey in Featured, Politics
ARTICLE FROM hollywoodreporter.com (Click here for full story)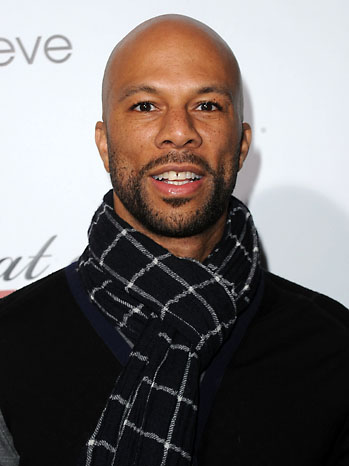 Guess you have heard former guest on Seattle's own "Music Inner City TV" is being blasted for performing at the White House for President Barack Obama and First Lady Michelle Obama.
He is being blasted along with the President by Sean Hannity and the right wing for a song he made about a cop killer years ago. But Hannity and the right wing have NOT done their homework on the artist Common.
This brotha has done a tremendous amount of work in the inner city trying to reach young kids about positive things. For instance I recently interviewed Common here in Seattle when he was on tour with MTV going ALL OVER THE COUNTRY going to schools talking to the youth about the importance of a good education.
But Hannity and the right wing knows NOTHING about this nor do they care only care about reaching deep to criticize President Obama about ANYTHING AND EVERYTHING!!!
Common is the last hip-hop artists to be blast on Fox News. You want to know why readers? Because Common was a guest on Fox News in the past and was praised by the host for his POSITIVE LYRICS!! But all of a sudden because he is performing for the President and First Lady at the White House he is a "gangsta rapper" and a terrible dude by Hannity and other right wingers. WHAT A JOKE!!
Bottom line is President Obama ratings have jumped up since the killing of Bin Laden and Sean Hannity and Fox News and Sarah Palin and others on the right wing are fishing trying to put the President on blast because the elections in 2012 and as of right now, no one on the right can beat the President. This is the bottom line.   
Yes we have high gas prices and high unemployment etc but the President and his administation is doing the best they can. Yes I disagree with things the President has done. But that can be said about a lot of Presidents. One thing for sure Hannity and the right wing have reached way low in blasting Common performing at the White House. Way low. Gordon Curvey
"Music Inner City Broadband TV" Hosted By Gordon Curvey. Urban sports/Entertainment News/Politics/Music Videos/Interviews/24-7 on-demand/From the studios of "Music Inner City" in Seattle. New shows all the time!!
Tags: blast,common,elections,hip-hop,inner city,mtv,performing,president obama,rapping,right wing,sarah palin,Sean Hannity,seattle,white house,youth
Posted on 31 August 2010 by curvey in Featured, Politics
"One Man's Opinion" by Gordon Curvey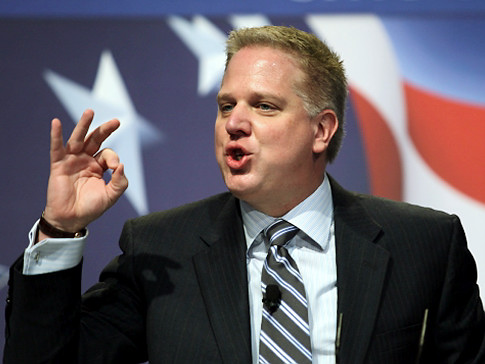 Why is the clown Glenn Beck so doggone popular? I watched his rally in Saturday on TV and saw his so called speech and afterwords I was wondering one thing. What in the hell did he just say?
It was a speech that showed me he is a lost soul and the drugs he used to take has messed up his mind because I did not understand what the hell his speech was about.
The crowd at his rally was 99% white. The crowd at Beck's rally were anti-President Obama. Haters against our President because he is a African American. Our first African American President.
What Beck and his conservative friends like Laura Ingraham, Sarah Palin, Rush Limbaugh, Ann Coulter, Bill O'Reilly, Sean Hannity is doing against President Obama is DANGEROUS. Very dangerous folks.
Folks what Beck and his right wing buddies are doing is bringing out bigots and racists that do not like African Americans or people of color. One of these clowns may try to harm our President. I hope and pray this does not happen but if you listen to what the right is saying it could set someone off to try to hurt President Obama. These right wingers are very very angry.
This rally was led by a man in Glenn Beck who called President Obama a racist. Who got a African African American Van Jones fired from his job, who went after Acorn and now the organization is no longer around. And what I am real bothered by is this. GLENN BECK MADE FUN OF PRESIDENT OBAMA'S 11 YEAR OLD DAUGHTER!!!!!!!!! This guy is a sick puppy.
Like I said earlier, I think the drugs he used to be hooked on messed up his brain. He should be in the Ringling Bros. circus as a clown.
So why is Glenn Beck so popular? He is popular because he is leading the hate against against President Obama. And has support from his Fox News friends in Hannity and O'Reilly and others.
Readers if you are a supporter of President Obama like myself, please do like me and say a prayer for our President and his family. He needs our support against bigots like Glenn Beck. This is One"s Man's Opinion.
Tags: bill o'reilly,fox news,Glenn Beck,popular,president,sarah palin President Obama,Sean Hannity
Posted on 22 July 2010 by curvey in Featured, Politics
ARTICLE FROM cnn.com (Full story click here)
"One Man's Opinion" by Gordon Curvey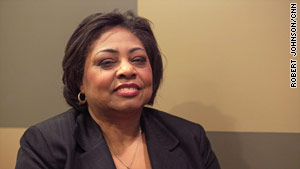 Unless you have been under a rock, you know Shirley Sherrod has fired by the Obama Administration for a speech she gave back in March at a NAACP event in which she talked about a issue years and years ago.
A guy who for sure is on Fox News secret payroll, doctored a tape of Ms. Sharrod's speech and made it seem she is a racist against white folks and put it on the internet.
This same clown was responsible for taping a so called "pimp" who went

inside of Acorn and found dirt and now Acorn is no longer around. All the secret video by the way backed by Fox News.
Fox News was also behind the firing of another Obama administration employee who is African American who they secretly taped and put that on the net and then  was broadcasted on Sean Hannity and Bill O'Rielly and everyone's show on Fox News.
Now Fox News went on the warpath against Shirley Sharrod a very hard working lady whose father was killed years ago. He was a community activist. By the way, the killer(s) were never found.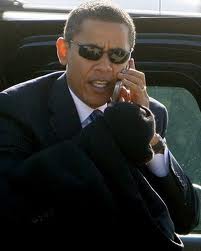 Something has to be done about Fox News. From DAY ONE they are out to bring down the first African American president, President Barack Obama and his administration.
Finally, I think President Obama has to give a major speech on race relations again. I think he cannot run from it. He has to it. Sorry to say readers……racism is alive and well in America.
For those of you in Western Washington state and watch "Music Inner City TV" on Comcast On-Demand, it can now be found in a much better location for our audience.
"Music Inner City TV" is now found in "GET LOCAL" section and then "AROUND THE SOUND" section. So spread the word everyone!!
Tags: african American,bill o'reilly,fox news,naacp,obama,race,racism,Sean Hannity,shirley sherrod
Posted on 05 June 2010 by curvey in Featured, Politics
ARTICLE FROM mediamatters.com (Full story click here)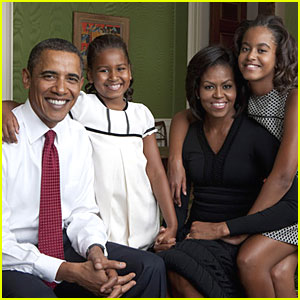 In my strong opinion Glenn Beck, Sean Hannity, Rush Limbaugh, Laura Ingraham, Bill Cunningham, Micheal Medved, Micheal Savage and others are in the same boat. They are on a mission to bring President Obama down in any way possible.
One of the ways is for the clown Glenn Beck to try to bring down one of President Obama's daughters Malia. He did it over the air on one of his shows. THIS IS THE LOWEST OF LOWS BESIDES CALLING OUR PRESIDENT THE "N" WORD.
Beck has already called President Obama "a racist"!!! What in the heck is wrong with Beck and the right wing?
For Beck to make fun a 11 year old little girl and the Presidents daughter is beyond low.
As far as I am concerned Glenn Beck should be fired by Fox News and fired NOW. And the owners of his radio show should fire him too. But of course it will not happen.
But here is a question. WHERE IS REV SHARPTON AND REV JACKSON IN SPEAKING OUT MORE AGAINST HANNITY AND BECK AND FOX NEWS? It is very strange to me that these guys allowed Beck to get away with this classless act against Malia Obama. The question is why? I will be writing more on Sharpton and Jackson soon.
"Music Inner City TV" airs all over "Western Washington state 24 hours a day on Comcast On Demand. Go to the "music" list and look for our show.
Also listen to "Music Inner City Radio" every Friday at 10pm all all over the Seattle area and surburbs on "Alternative Talk" 1150am KKNW. And it airs worldwide online at www.1150kknw.com
Tags: fox news,Glenn Beck,Malia Obama,president obama,Sean Hannity
Posted on 07 April 2010 by curvey in Featured, Politics
"One Man's Opinion" by Gordon Curvey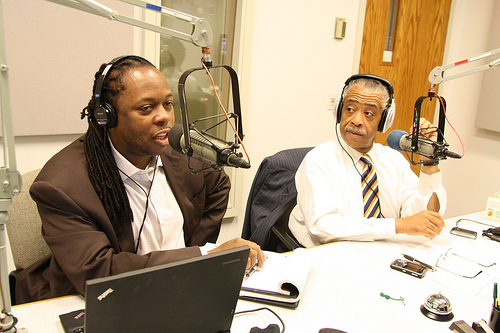 I just saw Rev. Al Sharpton on Fox News and the Glenn Beck program. I quickly said to myself very quickly why would Rev. Sharpton go on Beck's program? Then again it seems Rev Sharpton is on everyone's program. Is he trying to lead or is he trying to be a celebrity?
Glenn Beck, Sean Hannity, Rush Limbaugh and Laura Ingraham and others are the reason their is so much hate against the left and so much hate against President Obama. GLENN BECK IS ONE OF THE LEADERS OF THE TEA PARTY FOR GOODNESS SAKE!!
It seems to me Rev Sharpton loves to jump on MSNBC, loves to jump on CNN and for some godly reason, loves to jump on Fox News.
Is it because he loves to be seen on national TV and be seen? What the heck is it? It kind of bothers me when I see Rev Sharpton over and over and over again on Fox News and CNN and MSNBC. But what bothers me the most is Rev Sharpton on Hannity's show and Beck's show.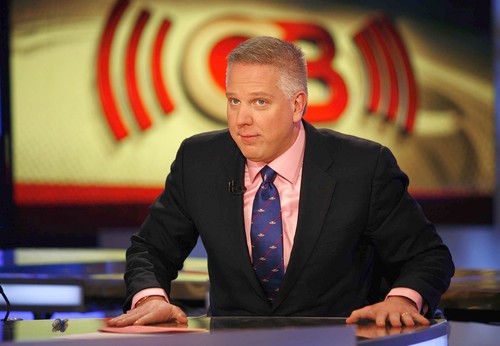 Both of those fellas blast Rev Sharpton and Rev Jesse Jackson and of course President Obama at will when ever they can. So again, why would Rev Sharpton continue to go on their programs?
Beck and Hannity on a everyday basis call President Obama a "socialist" a "radical" and constantly talk about President Obama's "radical" friends.
To me, I think Rev Sharpton loves to see himself on National TV with his very nice suits on his hair looking nice.
When I turn on the TV and see Rev. Sharpton posted up on Glenn Beck's show knowing how he is treating our President and other people of color I have a problem. Remember Beck called President Obama "a racist". I guess Rev Sharpton has forgot issues like this in order to be seen on national TV.
I respect Rev Sharpton for standing up for issues regarding people of color. I really do, but on this issue, I do not support him at all.
Please check out the latest entertainment news via MTV RIGHT HERE!! American Idol news and more!! RIGHT HERE on "Music Inner City News Magazine!! Look for it here on the home page.
Tags: american idol,cnn,fox news,friends,Glenn Beck,home page,interviews,magazine,msnbc,mtv,national,One Mans Opinion,Politics,president obama,radical,Rev Al Sharpton,rush,Sean Hannity,seen,socialist,suits,tea party,treatment,unfair,wrong