Tag Archive | "signed"
Posted on 11 March 2018 by curvey in Featured, Sports
ARTICLE FROM seattletimes.com (Full story click here)
"One Man's Opinion" by Gordon Curvey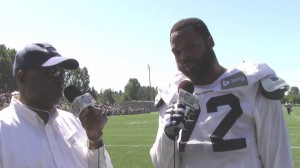 I knew this was going to happen sports fans. The removal of Micheal Bennett from the Seahawks or from my city of Seattle. And it happened because Bennett was traded to the champion Eagles for a 5th round pic and some dude no one knows of.
The Seahawks removed Bennett from the team because in my strong opinion him being a leader in speaking out on the way former guest on "Music Inner City TV" QB Colin Kaepernick was treated by the NFL. Plus Bennett took stands on the African American sista who was shot by the police here in Seattle and other issues that have to do with the African American community.
Now Richard Sherman is gone. Signed with the 49ers less than a day after being cut by the Seahawks. He signed a three year contract. Wow it will be very interesting when the Seahawks and 49ers meet.
Sherman did a lot in the community for inner city kids. Held a big softball game every year at Safeco Field. He did not have it last summer. Ummm I wonder if that was a signal of his departure from Seattle? Maybe so ladies and gentleman. All I know is Sherman and Bennett are gone. Sherman is a 49er and Bennett is a Eagle.
Bennett had became a leader in speaking up on issues PLUS he did a lot for young African American kids. Speaking at schools and community centers in the Seattle/Tacoma area. But I guess the Seahawks said enough is enough we have to get rid of you. Sherman did the same.
Of course Bennett took a stand for Kap in not standing for the anthem. As did Sherman. In the end the Seahawks said no more of this radical stuff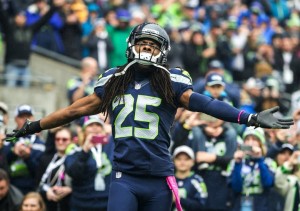 so bye bye Micheal Bennett and Philly will say hello Micheal Bennett. Surely it is not because of Bennett's play on the field he was traded.
This is a fact. Some say the "Legion Of Boom" for the Seattle Seahawks is over. The Seahawks have made massive changes to it's coaching staff. Hell just about everybody is new except for Coach Carroll.
In my opinion the Seahawks have got afraid after a 9-7 season. I just do not understand readers. Bennett has been traded and guess what sports fans? Richard Sherman another outspoken African American man who like Bennett are very intelligent, follows Bennett out of Seattle and maybe even Earl Thomas. This is crazy in my opinion.
Bennett and Sherman follow another African American sports star out of Seattle who took off their uniform and went on to help the African American community and youth. former Seattle Mariner Harold Reynolds.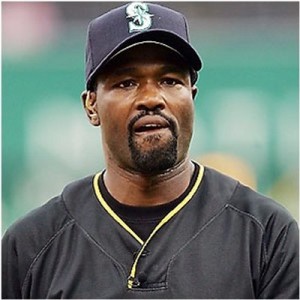 Reynolds along with Wayne Perryman formed a organization (read link above) to try to help young black kids to look good when looking for a job and other helpful things. Guess what readers? Soon Reynolds was shipped out of Seattle just like Sherman and Bennett were shipped out of Seattle by the Seahawks in my opinion.
Yes I know MANY will disagree with my thoughts. Guess what? I don't give a damn! I am hurt that Bennett and Sherman are gone from my city. Bennett has formed a relationship with schools and he said that will continue even if he is in Philly. I do not know about Sherman and the relationships he formed here.
Hell If I was a African American sports star in Seattle, I would be afraid to really speak up and help the African American community like Harold Reynolds and Bennett and Sherman. Because if they do, they are asking for a ticket out of Seattle!
Comments: gcurvey@yahoo.com or facebook.com/gordon.curvey or facebook.com/musicinnercityentertainment or twitter.com/gcurvey
Tags: 49ers,bennett,colin,community,eagles,intelligent,kaepernick,leader,micheal,opinion,outspoken,philly,removed,reynolds. harold,richard,schools,seahawks,seattle,sherman,shipped,signed,traded,uniform
Read More Comments Off on Bennett/Sherman Follow Reynolds Out Of Seattle!
Posted on 23 March 2010 by curvey in Featured, Politics
ARTICLE FROM seattletimes.com (Full story click here)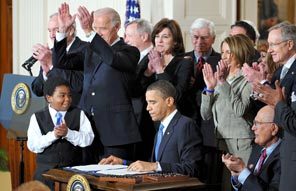 "One Man's Opinion" by Gordon Curvey
Today was a great day in American history when President Obama signed a health bill that has been talked about for decades and decades. What a day for America.
At the President's side as he signed this historic bill was 11 year old Marcelas Owens who is from right here in Seattle, Washington. His mother lost her job, lost her health and I am sorry to say died.
The President had young Owens by his side at two events today regarding the health bill. I know this is something he will never forget the rest of his life.
What bothers the hell out of me is the right. And their racist tactics against President Obama. Calling him negative names etc. I am bothered by the far right "tea party". Who are making people very very angry at the President to the point I think someone might try to kill President Obama. The far right is just that angry at the President.
NOT ONE Republican voted for the historic health care bill. NOT ONE!! This is crazy, this is a outrage. I am telling you readers. All the folks in the tea party, all the folks who did not vote for this new health care bill are speaking up LOUDLY and in very ANGRY ways because of one thing and one thing ONLY……it is because President Obama is the first African American President in our history and they CANNOT AND WILL NOT DEAL WITH THIS. Period. The far disagree with EVERY THING PRESIDENT IS DOING. EVERY THING!!!
I say a prayer for the President and his wonderful family EVERY NIGHT that they stay safe from the angry mob called the far right. What the far right is doing is VERY VERY DANGEROUS FOLKS. Please realize this. And if your a supporter of our President, please join me and say a prayer for him and his family every night.
"Sports Inner City Online" is one of only a few urban sports websites on the Internet. Covering urban sports news and issues. Plus ESPN news, Ustream TV and "Sports Inner City Radio" podcasts that features classic soul and hip-hop music, interviews, and more.
Tags: American,angry,bill,dangerous,espn,far right,health care bill,Marcelas Owens,news,One Mans Opinion,president obama,seattle,signed,Sports,ustream tv,washington