Tag Archive | "singer"
Posted on 24 August 2016 by curvey in Featured, Hip-Hop/R&B
"One Man's Opinion" by Gordon Curvey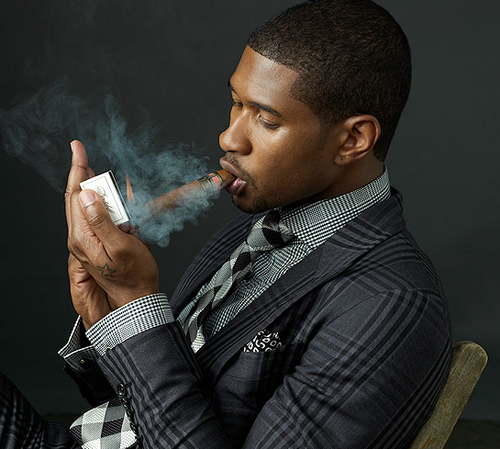 Watch "Sports Inner City TV" right here! From the Seattle Seahawks Training Camp, Vmac in Renton, Washington.
Watch via your smartphone, tablet, mac or pc WORLDWIDE! Just click the screen to the right and enjoy the webcast.

In the entertainment game, it is good to be a triple threat. Singer, dancer and actor. Only a few can do this big time and they are Beyonce, "J-Lo" Jennifer Lopez,  Justin Timberlake and Usher Raymond. There are others but the folks I mentioned are doing it on a big scale.
I remember interviewing a very young Usher Raymond when he was a young teenager out on the road with his mom as his manager. He came to Seattle to perform. You could tell when he was a 14 or 15 that this young fella was going places. He could sing and dance and had he knew what he was doing on the stage at a young age. He was trained well.
Usher is 37 years old and born in Dallas, Texas. His mom and former manager is Jonetta Patton and his father is Usher Raymond III. He has two children.  He was born in Dallas but was brought up in Chattanooga, Tennessee. He and family moved to Atlanta and at 12 his mom started to put a young Usher in singing contests.
A young Usher grabbed the attention of a person who worked for LaFace Records. And in the summer of 1994 Usher released his first album called by the way "Usher". Singles from that album included "Can U Get Wit Me" and "Think Of You".
Raymond really blew up in the late 1990s with his second album called "My Way" which came out in 1997. The album produced his first U.S. Billboard Hot 100 #1 single called "Nice & Slow". That album has went six times platinum by the Recording Industry Of America. Usher album "My Way" won him his first Grammy nomination in 1998 for the single "You Make Me Wanna".
That song also went to #1 in the UK singles chart and US Hot R&B/Hip-Hop charts. In 2001, Usher's 8701 album produced Billboard Hot 100 #1 single with the song "U Remind Me" and also "U Got It Bad". That single won him his first Grammy Award for Best Male R&B Vocal Performance in 2002. The song "U Don't Have To Call" won him a second Grammy in 2003. That song is my favorite song by Usher.
His 2004 album "Confessions" made him one of the best selling artists of the 2000s decades. "Confessions" sold over a whopping 20 million copies worldwide. And the album had FOUR singles IN A ROW on the Billboard Hot 100 #1 singles with "Burn", "Yeah", "Confessions Part II" and "My Boo". "Confessions" obtained three Grammy Awards in 2005.
"Here I Stand" in 2008 and "Raymond v. Raymond" in 2010 debuted on the top of Billboard 200. Other hits by Usher include "DJ Got Us Fallin In Love" (great song) and "Scream", also "There Goes My Baby", also "Climax".
Check this out. The RIAA ranks Usher as one of the best selling artists in American music history!! This is big. He has sold over 23 million albums and 38 million digital songs in the US alone. His worldwide sales are over 43 million albums and 75 million records overall. He also has won many other awards including 18 Billboard Music Awards and 8 Grammy Awards.
In 2009, Billboard named Raymond the #1 Hot 100 artist of the decade. For sure Usher at age 37 has had a great career and he is still young readers. He has so many mountains to climb in his career. Usher has a big movie coming out in which he plays the great boxer Sugar Ray Leonard in a movie about another great boxer  Roberto Duran called "Hands Of Stone". It is suppose to be great movie.
More big things are in store for Usher. Remember he is only 37. His talent will continue to grow.
"Music Inner City TV"/Comcast-Xfinity On-Demand & Xfinity X1/All west coast markets/Washington State-Oregon-California/go to "get local" and then "inner city tv" Coming up in a few days new program with guest via Skype from Miami rapper Purpose.
Tags: billboard,boxer,dancer,duran,grammy,leonard,nominaton,ray,raymond,roberto,singer,sugar,UK,Usher
Read More Comments Off on "Music Inner City Bio" Usher Raymond
Posted on 15 March 2016 by curvey in Featured, Hip-Hop/R&B
"One Man's Opinion" by Gordon Curvey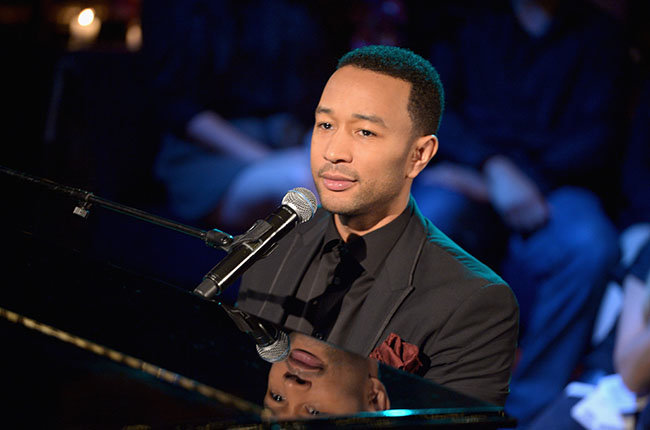 I have learned to respect singer John Legend. We all know he is a great singer and songwriter. A Grammy and Oscar winner.
But I am also learning to respect Legend not only for his singing, but because he is a community activist. John is using his platform as a performer to help change a way of thinking about problems in the inner cities of America.
Legend is a member of President Obama's "Brother's Keepers" organization to help young African American boys in America. The group also has former guest on "Music Inner City TV" Tyrese Gibson and others in the group.
John Legend was born in 1978 in Xenia, Ohio. He is one of four children of Phyllis Elaine and Ronald Lamar Stephens. In his childhood, Legend was homeschooled on and off by his mom. Like many other African American singers, he started singing in church. I hear this from guests all the time.
He started playing the piano at age seven. At age 12, Legend attended North High School. He attended the University Of Pennsylvania where he studied English and African American literature.
In college, John served as president and musical director of a co-ed jazz and pop froup called Counterparts. His lead vocals on the group's recording of Joan Osborne's "One Of Us" received critical acclaim landing the song on the track of the 1998 "Best Of Collegiate a Cappella compilation" CD.
And I guess the rest is history. He has went on to become a superstar. But like I said I am respecting Legend more because of his speaking out on issues in the African American community.
Most performers sit back and count their money and buy cars and boats and expensive stuff. Which Legend may also do. But unlike others, he has also decided to use his name to speak out on issues. Like for instance he and Donald Trump Jr. recently had a Twitter battle about Trump Sr.
Big shout out to John Legend. A man I have learned to respect on stage and off and you should too!!
Tags: activist,african,American,childhood,community,grammy,issues,john,legend,obama,organization,oscar,performers,piano,Politics,president,respect,singer,songwriter,trump
Read More Comments Off on I Have Much Respect For John Legend
Posted on 08 January 2012 by curvey in Featured, Much More
ARTICLE FROM s2smagazine.com (Full story click here)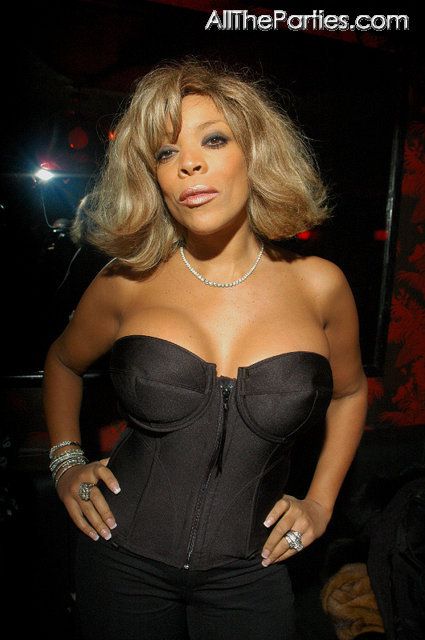 BREAKING NEWS: Beyonce gave birth to a baby and herself and father Jay Z named the little baby girl Ivory Blue.
Readers again I don't like to bash my brothas and sistas here on "Music Inner City News Magazine" but once in awhile I have to give my opinion on a topic. This time it is talk show host Wendy Williams.
She has made a career for herself by putting entertainers on blast first on radio in New York and now a TV talk show host. She thinks she is a expert on relationships because as far as we know her relationship with her husband is solid. But then again she does not talk about love life does she? HELL NO!! Sh talks about everyone else's love life BUT HERS!! But I think she goes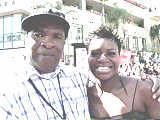 overboard at times.
She went overboard with singer Whitney Houston years ago blasting her on her drug use and her relationship with Bobby Brown and much more including blasting former guest on "M.I.C-TV" the legendary Oprah Winfrey and her friend Gayle King and now she has gave her opinions on singer and another former guest on "M.I.C-TV" Fantasia. (yours truly with Fantasia pic)
Wendy has decided to give her opinions on Fantasia and her relationship with the father of her new baby and how she feels that it was a mistake for Fantasia to mess around with a man who at the time was not divorced his wife In my opinion Wendy went overboard with her opinions on her TV show. Way overboard folks. This is my opinion readers.
But I watched Wendy's program when she blasted Fantasia and I feel she went over the line. Williams acted like she was a expert on Fantasia and her love life. We do not know how Fantasia really thinks. Who in the hell is Wendy to speak on a relationship that she is not in? Yes Fantasia had a reality show that we the viewers could view see what is going on with Fantasia and her love problems including a failed suicide attempt. But we did not see everything going on in her life.
Well I guess if you are a public figure your life is a open door. And maybe Fantasia left the door open when she did the reality show. But Wendy better watch out because if she has a problem in her relationship or does something wrong maybe Whoopi Goldberg or the website Nicole Bitchie and others might come after her! Real talk! Watch out Wendy!   Gordon Curvey
Advertise with "Music Inner City News Magazine" at our VERY low prices on TV/Radio/Online. Call 206-445-3989 or 206-414-6118 or gcurvey@yahoo.cm
Tags: blasted,fantasia,gayle,guest,love,mistake,nicole bitchie,opinions,oprah,singer,talk,website,wendy williams
Posted on 23 March 2011 by curvey in Featured, Hip-Hop/R&B
ARTICLE FROM cnn.cor (Full story click here)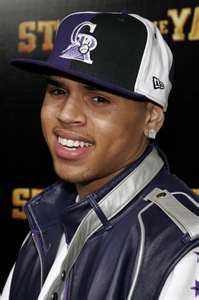 Singer Chris Brown it seems will never be able to get away from the beating up of singer Rihanna in Los Angeles a few years ago. It just will not happen. I was in L.A. when the incident happened.
Yes he recently topped the charts with the hot track "Dueces" but did you see Brown all over the place like he was before the Rihanna incident? No you did not.
The other day Brown found himself AGAIN getting upset. Why? Well Robin Roberts of Good Morning America went on to ask Chris about the Rihanna incident. That is a ticking time bomb these days when ever some one asks about the Rihanna incident.
So please read the link above to see what happened when Roberts asked Brown about Rihanna. Their has been numorous incidents where Chris has blown up when asked about the incident with Brown hanging up in the middle of a interview including here on KUBE93.
When will it stop for Chris Brown? It seems never. Hang in the Brezzy!!  Gordon Curvey
Watch "Music Inner City TV" on Comcast On Demand all over Western Washington state 24 hours a day!! Just go to "get local" and then "around the sound" and enjoy three to four programs ANYTIME!!
Tags: brezzy,chris brown,GMA,Good morning america,interview,Los Angeles,rihanna,robin Roberts,singer
Posted on 07 October 2010 by curvey in Featured, Hip-Hop/R&B
ARTICLE FROM eurweb.com (Click here for full article)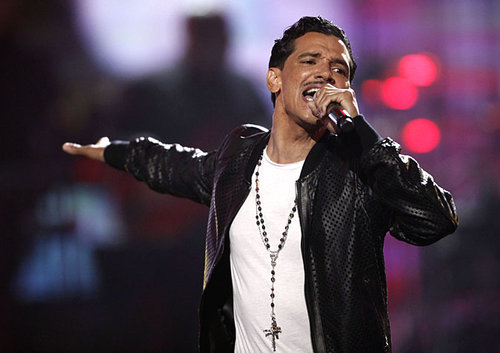 I am so glad that singer El DeBarge is back singing and recording new songs. I have always enjoyed his music and his family DeBarge.
El had and has his own style. When you turn on the radio and hear his voice you know it is El DeBarge. As cut throat as the music industry is, it is great to have your own style and have a unique voice.
Good to see that he has saw the light and hopefully kicked his drug habit to the curb and I hope it stays there so he can provide us with more great El DeBarge music.
Being on drugs can destroy a person and a lot of folks just cannot stop taking drugs. But at 49, El said enough and enough and wants younger artists to look at him as a cat who kicked the habit and is now going back in the studio and performing on stage for his fans.
He knows god gave him a talent. He wants to show his talents again. Good luck to El DeBarge and we look forward to more good music.     Gordon Curvey
Tags: drugs,El Debarge,habit,music,singer,studio,style,voice
Posted on 12 March 2010 by curvey in Featured, Hip-Hop/R&B
ARTICLE FROM essence.com (Full story click here)
"One Man's Opinion" by Gordon Curvey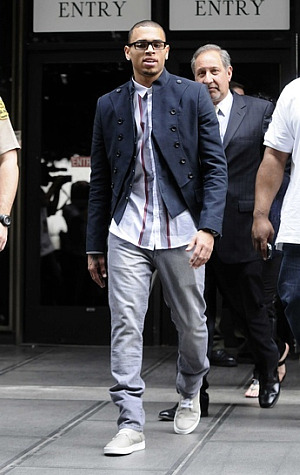 Singer Chris Brown is doing something he thought he would never do. And that is to ask for his fans support in buying his new cd and is also asking radio to play his music.
Ever since his problem of beating of singer Rihanna, he has had problems with his career.
It is for sure not like it was before the problems came down on him.
But in reality Brown cannot blame anyone but himself for his problems. He brought them on himself. He should have did what he did to the beautiful Rihanna.
Having said that, the question is this. Is it time for fans to forgive Brown and buy his music? Is it time for radio to start playing his music again? Truth be told I do not even hear any past Chris Brown music on the radio like "Kiss-Kiss-Kiss" and others. Do you?
Brown is doing every thing courts have asked him to do and more. He is even going to schools and community centers to talk to talk to youth etc.
What will it take for radio and fans to support Chris Brown like before the Rihanna incident? It does not help when programs on TV like "The Insider" and "Showbiz Tonight" continue to blast Brown when ever they can.
This story is very very interesting. Let' see if the negative treatment of Chris Brown will continue. For his sake and career, I hope the negativity stops.
"Music Inner City News Magazine" The #1 urban online news magazine in the Northwest (U.S.) A spinoff of "Music Inner City TV" on Comcast On-Demand all over Western Washington state 24/7! Just grap your remote and go to the "music" list.
Tags: 24/7,beautiful,blast,brown,centers,comcast,community,continue,courts,crhis brown,entertainment,forgive,help,incident,inner city,magazine,music,music inner city tv,negative,northwest,on-demand,play,podcasts,r&b,radio,remote,rihanna,showbiz tonight,singer,spinoff,television,the insiders,treatment,urban,washington,webcasts