Tag Archive | "song"
Posted on 20 March 2016 by curvey in Featured, Much More
"One Man's Opinion" by Gordon Curvey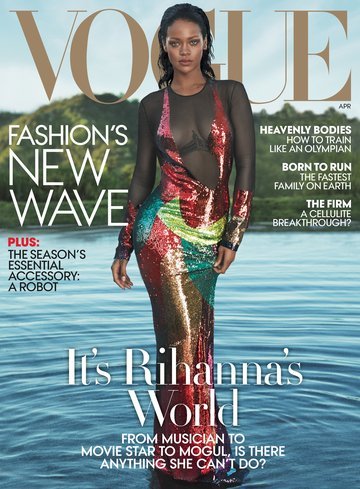 I am always looking for stories for my websites and I saw this story to write about here on "Music Inner City News Magazine" It is a rumor that Beyonce and Rihanna are having a so called "beef"
Word is Beyonce was due to drop her new song song "Formation", days before Rihanna's new release "ANTI", but Rihanna dropped her new release like it was due to be dropped.  So there is word out and about that Beyonce has tried to outshine Rihanna.
Recently Rihanna did a interview with Vogue and she addressed the ongoing talk about her rivalry with Beyonce. She said "Here's the deal, people just get excited to feast on something that's negative. Something that's competitive. Something that's, you know, a rivalry. And that's just not what I wake up to. Because I can only do me. And nobody else is going to be able to do that."
I agree with Rihanna. The media is looking for a beef. Just because Ri is signed to Beyonce's husband, Jay Z's label and this release stuff happened the media saying wow what is really going on. When in reality most likely nothing is going on.
As a fan of good music, I do not give a damn who release was out first or not. Who gives a damn ladies and gentlemen? Both of ladies are very very talented as we all know. At times I really worry about Rihanna. It seems she is confused. At times she seems to be really out there mentally with some of stuff she says and some of outfits she wears. Just like Miley Cyrus.
And word is her career is suffering right now. Because it is a fact, her sales of her music is down. Unlike Adele or Taylor Swift. People are asking what is wrong with Rihanna. Well let's see what the future holds. Ri is younger than B. I will be listening and watching what is really going on with Rihanna. Because I am not worried about Beyonce. She will always stand above the rest in book.
Comments? gcurvey@yahoo.com
Tags: adele,ANTI,beef,beyonce,cyrus,formation,husband,interview,Jay z,label,media,miley,ri,rihanna,rivalry,song,swift,taylor
Read More Comments Off
Posted on 26 April 2011 by curvey in Featured, Much More
ARTICLE FROM s2smagazine.com (Full story click here)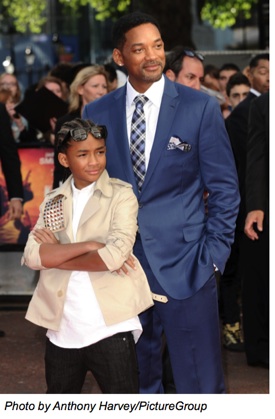 Will Smith and his son Jaden will be working together again in a new movie real soon. The name of the movie is not yet known but we know what it is going to be about. Click link above to find out more.
Smith and his son worked together a few years ago in the movie "Pursuit Of Happyness" and of course the film did well. Any film Big Willy does well in the box office.
Will's son also starred in "The Karate Kid" and we all know Smith's daughter Williow is because a big music star after her smash hit "Whip My Hair". The young lady was all over the place performing her song.
Big shout out to Will and Jada for being great parents to their children. They make sure they do their homework and wants them to get a good education.
We will give you details on the new movie starring Will and his son as soon as we find out right here on "Music Inner City News Magazine"
"Music Inner City New Magazine" is the #1 urban news magazine on the Internet from the Northwest!!
Sports, entertainment news, politics, links to other sites, Ustream TV, MTV News and video and much more!!
Advertise with us via a banner or link to your website and out VERY low rates. Cal us at 206-445-3989 or e-mail Gordon Curvey at gcurvey@yahoo.com
Tags: jaden smith,movie,parents,song,will smith,willow smith