Tag Archive | "star"
Posted on 12 August 2012 by curvey in Featured, Sports
ARTICLE FROM nydailynews.com (Click here for full story)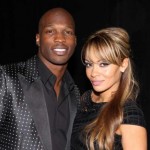 I don't know about you but I saw this happening a long time ago. I KNEW this so called relationship between reality tv motor-mouth Evelyn Lozada and NFL player Chad Johnson was not going to last ONE YEAR!! Man was I right. Johnson gets charged with "headbutting" Lozada. Yeah right! If you think that happned I have a bridge I want to sell in China.
Do not think this really happened readers. It is a bunch a BS! First of all, Evelyn is a loud mouth so called lady. All you have to do is watch "Basketball Wives" over and over. In the many many fights on the show she is the ring leader. Tossing fists, bottles, shoes and anything that moves.
When I first saw that Chad and Evelyn was a item I said no way! This cannot be real. It is not going to last. Lozada is a gold digger and Johnson was a high paid NFL star. He should have stayed away from her. I guess he fell for the sex right? Here is what is going to happened to Chad in my opinion. He will be broke soon. The Jets just cut him. Did he save his cash? No way. Dude was buying Bentley's and Bugutti's etc.
So let's see what is going to happen to Chad Johnson. It will be very interesting to see. He made a serious mistake in hooking up with Evelyn. Is this all a set up for another reality show "Chad and Evelyn"? We will see.   Gordon Curvey
Music Inner City – Popup Player

Podcast: Play in new window | Download
Tags: bentley,broke,cash,chad,charged,china,city,evely,inner,jets,johnson,loxada,mistake,nfl,paid,player,Podcast,popup,program,reality,seattle,serious,star,washington
Posted on 06 June 2011 by curvey in Featured, Much More
ARTICLE FROM hiphollywood.com (Full story click here)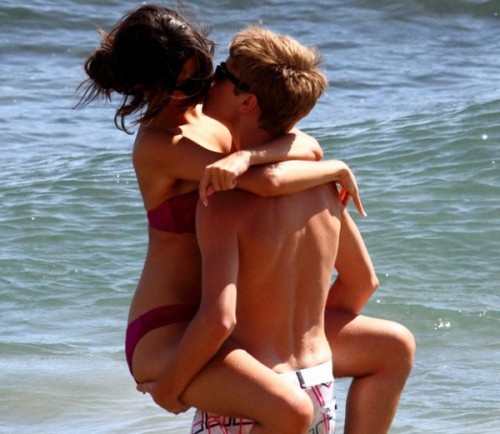 Check out the pic of pop star Justin Bieber and Selena Gomez in the water getting real busy on the kissing tip. Some may say this is real cute.
But remember readers. Justin Bieber is only 17 years old and Gomez is 18. Some may say this pic is showing these young people are moving to quick in their relationship.
In my opinion I think Bieber and Gomez are going to quick in the young puppy love relationship. They don't know what love is!! They don't readers. Pure and simple. Again it is PUPPY LOVE that Bow Wow rapped about when he was young.
I think he needs to worry about his huge career right now and put the love stuff to the side for now. He has plenty of time for that in my opinion and Gomez has time too.    Gordon Curvey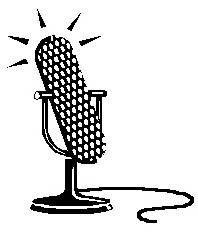 "SPORTS INNER CITY RADIO PODCAST" 6-6-2011. Urban sports news and issues. Classic soul and new and recent music, exclusive interviews, public service announcements and more. It is 24-7 on-demand. CLICK HERE TO LISTEN TO THE PROGRAM.
Tags: cute,justin bieber,kssing,pop,relationship,roll,selena gomez,slow,star,young
Posted on 24 September 2010 by curvey in Featured, Much More
ARTICLE FROM yahoo.com (Full story click here)
Why am I writing about actress Lindsey Lohan? Because it is a story of a young Hollywood female who has had problems because of the way she was brought up. And also about a person who thinks she is above the law. And because of a story about the dangers of drugs.
Lohan needs help and needs help now! And if it takes jail to make her fly right then so be it readers. This is Lohan's third time going to jail. She needs to stay their until she learns about the law and learns about the problems of using drugs.
Her sorry dad, Micheal Lohan I feel is the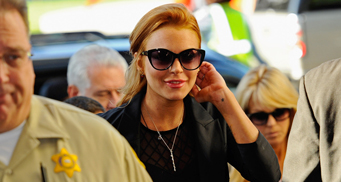 blame for Lindsey's problems and her mom too. He has had drug and alcohol problems and has been in jail himself. So sorry to say, like dad like daughter I guess.
Recently I saw on the net that Lindsey's 16 year old sister Ali has taken pics in a skimpy dress for Lindsey's clothing line. Is she the next Lohan to have problems?
Lindsey's story is a story of a young and talented Hollywood star gone bad. It will take jail time to make Lindsey do the right thing. If not, this story will end up terrible. This is for sure.
To many times folks say people with money get breaks. I hope Lohan does not get any more breaks. She needs to stay in jail for awhile and learn a few things. Now she is going to jail for 30 days. Here is a question. Will she get out early this time? We will see.        Gordon Curvey
Tags: actress,ali lohan,female,hollywood,jail,lindsey lohan,michael lohan,problems,star,talented,young