Tag Archive | "suicide"
Posted on 01 February 2012 by curvey in Featured, Hip-Hop/R&B
Listen to the latest edition of "Music Inner City Radio" podcast below hosted by Gordon Curvey and based in Seattle, Washington (U.S.) 24-7 on-demand!!
ARTICL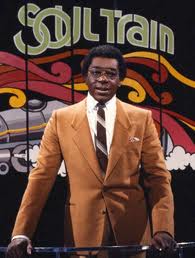 E FROM thegrio.com (full story click here)
I am shocked and saddened today because the person who inspired me to start a TV program named "Music Inner City TV" more than twenty one years ago, Don Cornelius has died at age 75 of a possible suicide.
Word is Cornelius was very sick maybe with cancer. He has not looked to well in recent years. At the BET Awards a few years ago Don had trouble reading the teleprompter to announce the next performer in a tribute to the legendary O'Jays.
As a kid I stood in front of my mirror with a pencil in my hand trying to be like Don Cornelius hosting "Soul Train" He is the main reason I came up with the idea of "Music Inner City TV" in 1990 here in Seattle. And here it is 21 years later I am still producing the show. But it is all because of the legendary Don Cornelius.
And I had a chance to tell Don that he was my "idol" a few years ago at a event in L.A. That was a thrill to tell him in his face that I started my TV show because of him.  God willing "M.I.C-TV" will be around as long as "Soul Train"
Thanks Don for what you did for me and for r&b music. When the word legend is used it for sure is used when we discuss……Don Cornelius.  Rest in peace my brotha.    Gordon Curvey
"Music Inner City Radio" podcast is coming soon right here!
Tags: don corneius,legendary,mirror,seattle,sick,soul train,suicide,tv
Posted on 21 December 2010 by curvey in Featured
ARTICLE FROM thegrio.com (Full story click here)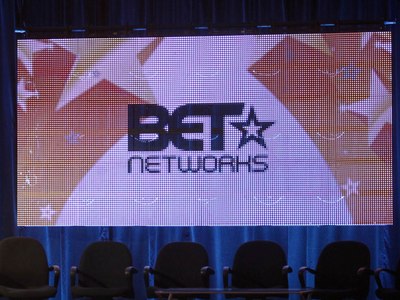 I have been waiting to say something on this topic for awhile and then I saw the above article in The Grio website so I said now is the time to say my views on Black Entertainment Network.
I have been very disappointed in the programming on B.E.T. for a long time. In my opinion there is to much videos and reality shows and older programs and not nearly enough news programing.
I remember when B.E.T. had a nightly news program at about 10pm Seattle time that I never missed. It was a very good program hosted by Jackie Reid. It had news and views from the African American point of view every night. Why the program was taken of was and is beyond me. That was just crazy in my opinion.
Their needs to be more news specials on B.E.T.  Much more. More primetime news shows maybe hosted by Ed Gordon and other B.E.T personalities. News on the programs of unemployment in the African American community, teen suicide, the drug and gang problems in our communities, the problems of students dropping out of school and on and on. This is not happening like it should on B.E.T.
I want B.E.T to be more like CNN. News, news and more news. You can come to local programs like my program "Music Inner City TV" for some music videos etc. But even with my show, I try to entertain and educate.
I hope B.E.T. President Debra Lee will see the light and do much more news programming and less videos and reality shows and older programs like Bernie Mac and shows like the Game and others.
I want more positive stories on for instance President Obama because as we know MSNBC and CNN and for sure Fox News does not do enough positive stories on our President and other politicians. Why not a "biography" type of program with profiles on Morgan Freeman or Halle Berry or even Rev Jesse Jackson or Denzel Washington etc.
This is just my opinion. I agree with the folks at the Grio. I hope and pray the B.E.T. will give us much more news and views from the African American community. A good way to do that is to bring back "The B.E.T Nightly News" right now!!   Gordon Curvey
"Music Inner City TV" is celebrating twenty years on the air. Thanks to those of you who have supported us thought the years.
And thanks to EVERY ONE for making "Music Inner City News Magazine" the #1 urban website on the Internet from the Northwest!!
Tags: B.E.T,bernie mac,black entertainment television,cnn,community,drug,ed gordon,fox news,jesse jackson,msnbc,news,nightly,politicians,programming,programs,suicide,the grio,unemployment,videos,views
Posted on 28 May 2010 by curvey in Featured, Much More
ARTICLE FROM yahoo.com (Full story click here)
"One Man's Opinion" by Gordon Curvey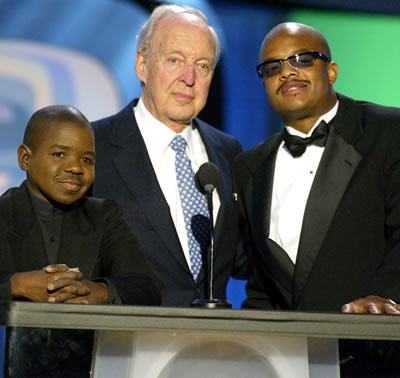 Child actor Gary Coleman died at the young age of 42 in Utah where he was living. Coleman had a lot of health programs growing up as a child and also had other problems.
Gary and Todd Bridges and Dana Plato starred on the show "Different Strokes" back in the day and the show was a big hit and made Coleman a household name. He and Bridges made a big name for themselves when Gary would say to Bridges "What you takin about Willis?"
Coleman had problems with his parents who he thought was spending his money he earned as a child. Of course he could not spend any of the money until he got of age.
It seems the show "Different Strokes" was cursed. Coleman had problems with his health and other problems. Bridges got hooked big time on crack and even sold it and spent time in jail. And Plato had serious drug problems and it took her life with a drug overdose. By the way, her son just recently committed suicide.
Bridges was just on Oprah and other talk shows because he wrote a book on his life as a child actor and his drug problems and other problems he had growing up.
And now Gary Coleman has died at a young age of 42. We at "Music Inner City" say rest in peace Gary and thanks for the laughs you brought our way.
Be sure to listen to "Music Inner City Radio" every Friday night at 10pm in the Seattle area (may be delayed because of games, if so the program will air right after the game) on "Alternative Talk" 1150am KKNW and it streams worldwide at www.1150kknw.com
Past programs can be heard right here!! Just click "podcast" link above. Classic soul, entertainment and sports news and audio casts of "Music Inner City TV".
Tags: dana plato,dies,Different Strokes,drugs,gary coleman,health,overdose,parents,problems,suicide,todd bridges,tv,utah