Tag Archive | "supporter"
Posted on 28 May 2014 by curvey in Featured, Much More
ARTICLE FROM huffingtonpost.com (Full story click here)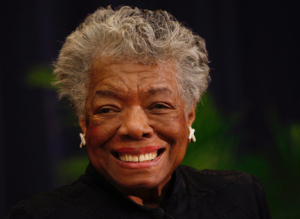 I do not throw around the word great to much. Micheal Jordan was great. The late King Of Pop Micheal Jackson was great. Dr. Martin Luther King Jr. was great. Muhammad Ali was great. The late Whitney Houston was great. N.W.A was great. Former guest on "Music Inner City TV" Big Daddy Kane is great. Larry Bird was great. So many you can call great.
But a TRUE great person left us at the age of 86, Dr. Maya Angelou. When ever I saw a interview with her on TV I sat and listened. Because when she talked it was like going to school because I always learned something from this great African American lady.
Yes I was a little bothered when she came out and supported Hillary Clinton in 2008 instead of then Sen. Barack Obama. The first African American who had a chance to be President.
But she had her own reason. As did another great person "Magic" Johnson and another great businessman, Bob Johnson. But that did not stop me from having profound respect for Dr. Angelou. Her good friend and former guest on "M.I.C-TV" Oprah was not happy too because Ms. O was a huge supporter of Sen. Obama.
But anyway Dr. Maya Angelou was a towering force for African Americans. Just a flat out dynamic legendary person. A great great poet, a actor, a writer and much more. Maya would write a poem and read it and it will leave you crying. Just the way she delivered the poem. So emotional and so deep. So much thought put into it.
The world is a much better place because of the GREAT Dr. Angelou. That is for sure. RIP Dr. Angelou. We all love you.  By the way I have to leave you with this. HEY YOUNG PEOPLE IF YOU HAVE NOT HEARD OF THIS GREAT PERSON…READ AND LEARN ABOUT THE GREAT DR. MAYA ANGELOU.  Gordon Curvey
Check out our "Music Inner City TV" store. Buy hats, posters, t-shirts, mugs and much more. SAFE AND SECURE! Please go to www.cafepress.com/musicinnercityentertainment.com
Tags: actor,african,ali,American,angelou,clinton,dr.,great,lady,maya,obama,oprah,passing,poet,supporter,writer
Read More Comments Off on My Thoughts On The Passing Of The Great Dr. Maya Angelou At 86.
Posted on 19 August 2012 by curvey in Featured, Politics
ARTICLE FROM huffingtonpost.com (Full story click here)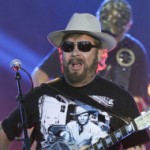 Hank Williams Jr. is a real clown and should be a part of the Ringling Bros Circus! One thing for sure he lets everyone knows how he feels about President Obama. For the second time he has said in public how he REALLY feels about our President.
At a recent event Williams told the crowd that the President "hates America" "is a Muslim" and other crazy things. Dude is a far right clown and he is also dangerous. Why is he dangerous readers? Because fools like him brings many other racists out of the closet. And brings out more hate groups against the first African American President.
What also does not help is Sean Hannity and Fox News who on a night basis put President Obama on full blast on national TV and also helps bigots like Williams Jr stay strong against the President. After all have you heard Hannity and O'Reilly say that fools like Williams Jr. are wrong in their unfair treatment of President Obama? Have you heard Rush or Beck say it is wrong for guys like Williams Jr. to say the president is "a muslim" or that the President "hates America"?
As a supporter of President Obama I am asking that other supporters stand up for the President. The election is in November. If you are a supporter of President Obama and Vice-President Joe Biden and even First Lady Michelle Obama, it is time to stand up and do what you can to help our President. I am going to do my small part for sure.
Gordon Curvey
Tags: beck,bigots,circus,clown,crazy,dangerous,election,fox news,hank,Hannity,hates,michelle,muslim,national,obama,politcs,president,public,ringling,rush,sean,second,supporter,unfair,williams