Tag Archive | "talented"
Posted on 24 February 2016 by curvey in Featured, Hip-Hop/R&B
"One Man's Opinion" by Gordon Curvey
Ladies a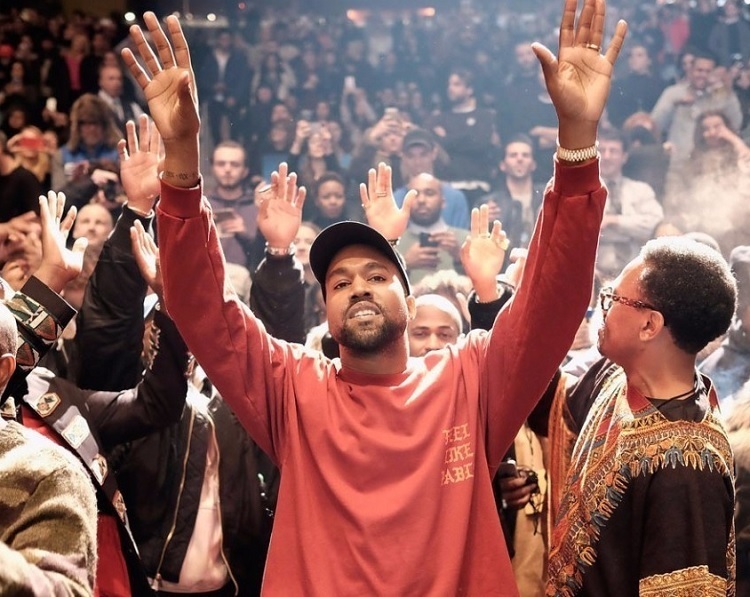 nd gentlemen it is time I do a story on the very talented but confused Kanye West here on "Music Inner City News Magazine".
I try not to bash African Americans on my sites but in this case I have to get it in. Not bashing West just giving my views.
Guess people really started to wonder what is really going on with West when he jumped on stage and surprised everyone including Taylor Swift a few years ago and took the microphone and said Beyonce should have won a award and not Taylor. That was just flat out wrong for Kanye to do that to Taylor. Ever since then I have grown to like Swift. Not really her music, just how she handled that event.
Since then West has continued to say and do things that make me and others wonder what is wrong with this dude. It is obvious something is wrong mentally with Kanye. It just is. So a question has to be asked. Does Kanye West need a doctor. Does he need therapy? I say yes.
Is it a mental problem or is it a emotional problem or is it a financial problem with him? For goodness sake, he has came out and said Bill Cosby is innocent. He has said he is the best artist in music history. He blasts his ex lady Amber Rose and so on. For sure West is a rapper who is one of if not the best rapper in the history of hip-hop/rap music. This is for sure.
But something is very wrong with the brotha. Recently he tweeted he is $53 million in personal debt. He went on to say…are you ready for this ladies and gentlemen, that instead of opening a school in Africa, "fellow rich people should support him!! He was directing this to Facebook founder Mark Zuckerberg who West begged him to give him $1 BILLION!! SAY WHAT????
He also said he would take support from Google co-founder Larry Page or from other Sillicon Valley rich folks. This shows that Kanye has a very serious problem. Or is it just a act for publicity? I think he needs therapy. And needs it now. This is my opinion.
He is a father of two little kids with Kim Kardashian. He should get the help now before his children realize something is wrong with daddy. Do it before it is to late. I just mentioned only a few of his outburts over the years. On social media and in interviews. He will go off like a fire cracker at any time during a interview. The person doing the interview has to be ready for anything when they deal with West.
Rap artist Rhymefest who has worked with Kanye a lot of songs has recently pulled away from working with him. He said "my brother needs help, in the form of counseling. Spiritual & mental. He should step away from the public and heal". Real talk!!
I agree with Rhymefest. West should get help now. Hell recently he went off on Taylor Swift AGAIN saying "Hell I made the bitch" WHY would he say that about Taylor? What in the hell has Taylor Swift done to him? Is West a HATER against Swift because she has obtained hella Grammys and American Music Awards etc? I say yes!! He is a hater against West. That is stupid and crazy.
So in ending, I am tired of Kanye West going off on people. Some say he has not got over the passing of his mom who died a few years ago during a simple breast procedure. He and his mom were very very tight. But what ever the reason is, I join others who are starting to say it is not publicity when it comes to West and his outburst. This very talented fella should check himself in and get badly needed therapy immediately.
Tags: amber,awards,beyonce,counseling,doctor,event,google,grammys,hater,help,kayne,magazine,mark,mentally,rapper,rhymefest,rose,seattle,talented,taylor,therapy,west,zuckerberg
Read More Comments Off on Does Kanye West Really Need Therapy?
Posted on 15 December 2011 by curvey in Featured, Hip-Hop/R&B
M.I.C News Magazine Bio From mindlessbehavior.com Click Here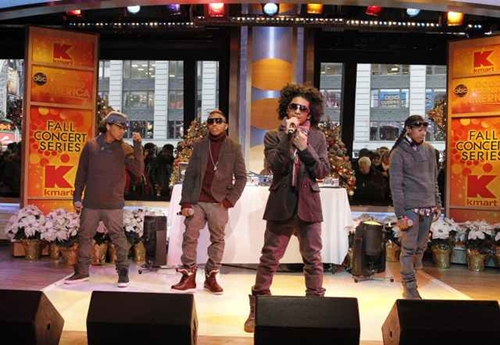 The group Mindless Behavior is blowing up all over the world right now and I think it is great too see these young fellas doing well.
They are very talented group that can sing and dance very well. Their single is topping the r&b charts and video is #1 on B.E.T's "106th & Park".
I hope the group stays together and not be a "one hit wonder". Will they stay together for years like New Edition or The Backstreet Boys or New Kids On The Block or get older and go there separate ways? Time will tell if this will happen.
The fact of the matter is their are not many r&b/pop male groups young or old any more. The question is why readers? Matter of fact, their are not any female groups too. Where are groups like Destiny's Child?
Young performers like Mindless Behavior and Willow Smith and Diggy Simmons are making a name for themselves at a very young age. Hopefully they can inspire other young performers to perform just like they are doing right now.
Once again I am glad to see Mindless Behavior doing well. Will they be around for a long time on the music scene? Time will tell.  Gordon Curvey
Listen to the latest edition of "MUSIC INNER CITY RADIO" podcast from our program on 1150am KKNW in Seattle, Washington. Classic soul/classic hip-hop and r&b/urban sports news and exclusive interviews 24-7 on-demand.  New podcast in the next days. Click below.
Podcast: Play in new window | Download
Tags: dance,destiny's child,diggy,groups,mindless behavior,simmons,sing,smith,talented,willow,young
Posted on 10 November 2010 by curvey in Featured, Hip-Hop/R&B
ARTICLE FROM urbanmecca.com (Full story click here)
 You already know this cd by these two cats is going to blow up real big. It has to right? A cd by Kanye and Jay Z is already big before it comes out.
These are two super talented performers and artists. I can't wait to hear this cd. And you know they will most likely have other big names on the release.
I just wish West will stop bei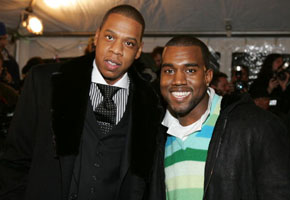 ng a knucklehead with his actions or should I say his words and actions. I have not got over him taking the award from the talented Taylor Swift. That was just wrong. I still just do not why he did that.
And his public comments calling President George W. Bush a racist. You may have had problems with W but to call him a racist in the public eye was just wrong.
West has to lower his tremendous ego for sure. At times he is full of himself. "I am Kanye West, the best rapper in the history of rap/hip-hop" kind of thing. He needs to come down to earth with the rest of us.
Jay Z is not that way. He is a big time businessman and does not go out making stupid comments and taking awards from performers on stage. I have a lot of respect for Jay Z.
I have respect for West to as a rapper. But I just don't like his big ego. Anyway I know us music fans can't wait to hear the cd by West and Jigga-Man.    Gordon Curvey
Tags: businessman,cd,george w. bush,hip-hop,Jay z,kanye West,rapper,talented
Posted on 24 September 2010 by curvey in Featured, Much More
ARTICLE FROM yahoo.com (Full story click here)
Why am I writing about actress Lindsey Lohan? Because it is a story of a young Hollywood female who has had problems because of the way she was brought up. And also about a person who thinks she is above the law. And because of a story about the dangers of drugs.
Lohan needs help and needs help now! And if it takes jail to make her fly right then so be it readers. This is Lohan's third time going to jail. She needs to stay their until she learns about the law and learns about the problems of using drugs.
Her sorry dad, Micheal Lohan I feel is the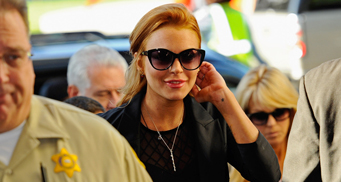 blame for Lindsey's problems and her mom too. He has had drug and alcohol problems and has been in jail himself. So sorry to say, like dad like daughter I guess.
Recently I saw on the net that Lindsey's 16 year old sister Ali has taken pics in a skimpy dress for Lindsey's clothing line. Is she the next Lohan to have problems?
Lindsey's story is a story of a young and talented Hollywood star gone bad. It will take jail time to make Lindsey do the right thing. If not, this story will end up terrible. This is for sure.
To many times folks say people with money get breaks. I hope Lohan does not get any more breaks. She needs to stay in jail for awhile and learn a few things. Now she is going to jail for 30 days. Here is a question. Will she get out early this time? We will see.        Gordon Curvey
Tags: actress,ali lohan,female,hollywood,jail,lindsey lohan,michael lohan,problems,star,talented,young