Tag Archive | "tea party"
Posted on 28 April 2011 by curvey in Featured, Politics
ARTICLE FROM new.yahoo.com (Click here for full story)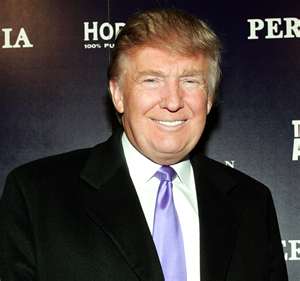 Readers as a African American I am really upset at this clown Donald Trump. He is a guy I used to respect as a big time real estate holder who flies around in his own jets and a big helicopter with his last name on it, hotels, casinos, golf courses etc.
But now I have lost total respect of Trump. He has shown me and many other African Americans that he is a racist in his treatment of the first African American President of the United States Barack Obama. It is as obvious as night and day.
This cat put President Obama on blast over and over and over about his birth certificate and where is it and where was President Obama born. Why did Trump do this. Why is he doing this? So now the President had to bring out his birth records to "try" to shut this clown Donald Trump's mouth. BUT it did not work!!
First Trump took credit for forcing the President to bring out his birth records. But while doing this, he still wonders if the President's birth records are real!! THEN to make matters worst, the clown Trump now wonders about the President's school records and if he went to this school or not. Did he graduate or not etc.
Sorry readers this is first class racism on the part of the clown Trump! Let me ask you this. Where was the clown Trump when President George W. Bush was President? And where his friends on the right and tea party? Did the right and the tea party ask where was President Bush's birth records? Did they do that? NO THEY DID NOT!! So why ask these questions of the first African American President? Why are the clown Trump and other clowns and bigots asking these questions of President Obama when 2012 is right around the corner?
It is a OUTRAGE!! The treatment of President Obama by the clown Donald Trump is flat out racist and flat out wrong. Sorry to say even with a African American President……..racism is alive and well in America.    Gordon Curvey
Tags: birth,clown,donald,george w. bush,obama,president,racist,records,tea party,trump
Posted on 01 October 2010 by curvey in Featured, Politics
ARTICLE FROM news.yahoo.com (Full story click here)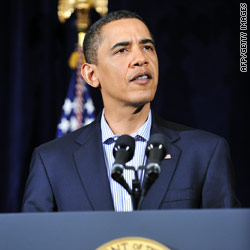 President Obama again has put Sean Hannity and his friends Bill O'Reilly and Glenn Beck on blast in a article in Rolling Stone Magazine. And he is correct!
In the article, Prez says Fox News is "destructive"  He is so right. Fox News is on a daily mission against the Obama administration and for sure President Obama.
I monitor Sean Hannity on a nightly basis. I think Hannity HATES the President. I really do. Folks if you can tune in and watch Hannity's show at 6pm or 9pm (Seattle time) and just look at his face when he talks about President Obama.
You can see the anger in his face. Just like Beck and O'Reilly. But for sure Hannity. Since the Prez has been in office, Hannity has NEVER said one good thing about him. Not one thing. This is terrible.
What Foxs News has done is help form the Tea Party and help bring bigots out in the open. And even other groups like the KKK and other hate groups. You may disagree with me, but it is a fact readers.
The Tea Party in my strong opinion is made of a group of bigots. Running around talking about "taking back our country" and other stupid comments. What does "take back our country" mean? You know and I know what that means.
That means they are disappointed that a African American is the most powerful man in the world and they do not like it. Never in their wildest dreams that they thought a black man would become President.
So folks it is truly sad that a ENTIRE network is against President Obama. But guess what? Brotha Obama is a cool dude who can handle the pressure. It rolls of his back. All I can say is STAY STRONG President Obama, myself and millions of your supporters have your back!!      Gordon Curvey
Tags: african American,bill o'reilly,destructive,fox news,Glenn Beck,president obama,rolling stone magazine,tea party
Posted on 07 April 2010 by curvey in Featured, Politics
"One Man's Opinion" by Gordon Curvey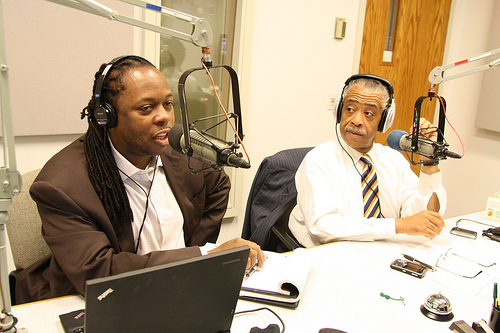 I just saw Rev. Al Sharpton on Fox News and the Glenn Beck program. I quickly said to myself very quickly why would Rev. Sharpton go on Beck's program? Then again it seems Rev Sharpton is on everyone's program. Is he trying to lead or is he trying to be a celebrity?
Glenn Beck, Sean Hannity, Rush Limbaugh and Laura Ingraham and others are the reason their is so much hate against the left and so much hate against President Obama. GLENN BECK IS ONE OF THE LEADERS OF THE TEA PARTY FOR GOODNESS SAKE!!
It seems to me Rev Sharpton loves to jump on MSNBC, loves to jump on CNN and for some godly reason, loves to jump on Fox News.
Is it because he loves to be seen on national TV and be seen? What the heck is it? It kind of bothers me when I see Rev Sharpton over and over and over again on Fox News and CNN and MSNBC. But what bothers me the most is Rev Sharpton on Hannity's show and Beck's show.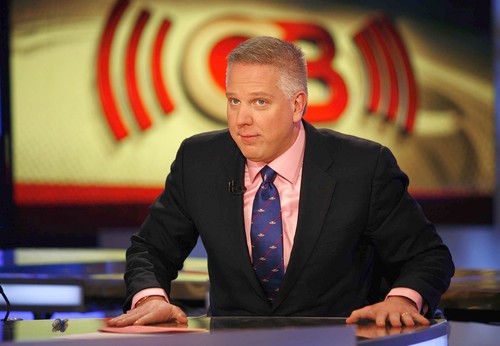 Both of those fellas blast Rev Sharpton and Rev Jesse Jackson and of course President Obama at will when ever they can. So again, why would Rev Sharpton continue to go on their programs?
Beck and Hannity on a everyday basis call President Obama a "socialist" a "radical" and constantly talk about President Obama's "radical" friends.
To me, I think Rev Sharpton loves to see himself on National TV with his very nice suits on his hair looking nice.
When I turn on the TV and see Rev. Sharpton posted up on Glenn Beck's show knowing how he is treating our President and other people of color I have a problem. Remember Beck called President Obama "a racist". I guess Rev Sharpton has forgot issues like this in order to be seen on national TV.
I respect Rev Sharpton for standing up for issues regarding people of color. I really do, but on this issue, I do not support him at all.
Please check out the latest entertainment news via MTV RIGHT HERE!! American Idol news and more!! RIGHT HERE on "Music Inner City News Magazine!! Look for it here on the home page.
Tags: american idol,cnn,fox news,friends,Glenn Beck,home page,interviews,magazine,msnbc,mtv,national,One Mans Opinion,Politics,president obama,radical,Rev Al Sharpton,rush,Sean Hannity,seen,socialist,suits,tea party,treatment,unfair,wrong