Tag Archive | "television"
Posted on 26 November 2011 by curvey in Featured, Sports
"One Man's Opinion" by Gordon Curvey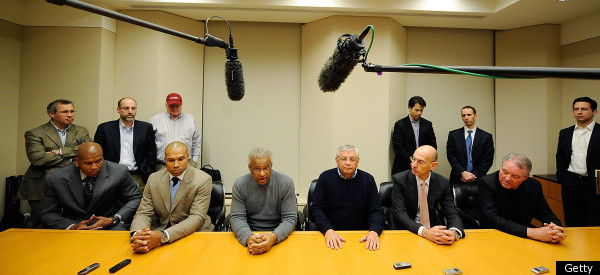 Last night after downing some more Thanksgiving food in my tummy, I flipped on to NBA-TV for the latest news on the NBA lockout. Because I knew the players and owners were meeting in New York.
And BAM! Breaking news! A tentative settlement has been reached between the players and owners. As a basketball junky I am happy as hell that the sport I love is coming back. The NBA is the #1 sport for me as a sports fan followed by football and baseball.
When the NBA season ends I get depressed as a sports fan. Real talk. And of course being here in Seattle, our Sonics left town for the one horse dust town Oklahoma City so I have to follow the many players from the Seattle area playing in the NBA like Jamal Crawford, Nate Robinson, Jason Terry, Brandon Roy, Spencer Hawes and many more.
If every thing goes right, training camp and free agent movement will start December 9th and the NBA season will FINALLY start on Xmas Day with a great triple header. The Knicks vs. Celtics, Lakers vs Bulls and a NBA finals matchup with the champ Mavs vs Heat.
Here is the thing readers. Why in the HELL did it take the owners and players this long to work this out? I just do not understand it. They had been having meetings for two years. Crazy folks.
But anyway I am just glad the NBA is back and I can sit in front of my big screen and enjoy the best atheletes in the world. Yes it is just a 66 game season. But guess what? A 66 game season is better than no season.
Gordon Curvey
Watch "Music Inner City TV" via Ustream TV. Recent and older programs with exclusive interviews, underground music videos and more! Plus watch the most recent program right here! From our program on Comcast/Xfinity On Demand.
And watch HOURS of more "M.I.C-TV" programs by just clicking the "Television Show" link above and listen to HOURS of "M.I.C Radio" programs from our program on 1150am KKNW here in Seattle.
Tags: baseball,basketball,bulls,finally,finalsout,football,heat,knicks,lakers,lockout,NBA,owners,players,settlement,television,tentative,tv
Posted on 10 October 2010 by curvey in Television Show
To celebrate media icon Oprah Winfrey ending the 25 year run of the "Oprah Winfrey Show", and the start of her own network, O.W.N (Oprah Winfrey Network) in January 2011, we are broadcasting our EXCLUSIVE interview with Ms. O with Gordon Curvey that took place here in Seattle a few years ago PLUS some of the hottest videos of today!!
Tags: brordcasting,exclusive,interview,media,music videos,oprah winfrey,OWN,seattle,television
Posted on 25 June 2010 by curvey in Featured, Hip-Hop/R&B
"One Man Opinion" by Gordon Curvey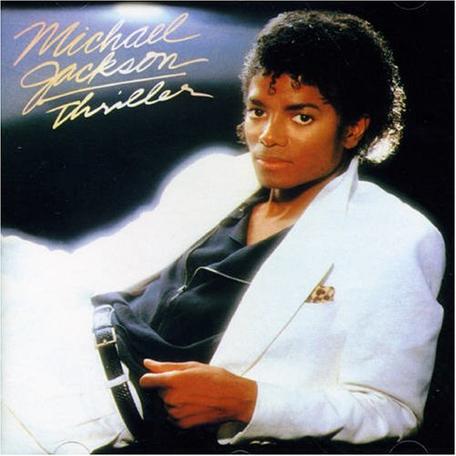 Today marked the one year anniversary of the passing of the "King Of Pop" MJ, Micheal Jackson. It was a very sad day last year when I learned of the death of MJ.
I was cleaning up my place and passed by the TV and saw the headlines on CNN and I could not believe it. Micheal Jackson has died at the age of 50. I was shocked. And truth be told I am still shocked.
Word is out MJ's daddy Joe is going to file a wrongful death lawsuit against MJ's doctor Conrad Murrey for the death of his famous son. I don't blame Joe for keeping up the fight.
The truth needs to come out about the death of Jackson.
No one will EVER touch MJ as a entertainer. NO ONE!! He is and will always be the "King Of Pop"
Listen to "Music Inner City Radio" on 1150am KKNW every Friday night at 10pm in the Seattle area. And the show streams online at http://www.1150kknw.com
"Music Inner City TV" airs 24 hours a day on Comcast On Demand TV all over Western Washington state! Grab your remote and go to "Music" and then "Music Inner City" and enjoy three to four shows morning, noon or night.
Tags: comcast,entertainer,Joe Jackson,king of pop,micheal jackson,MJ,music,on-demand,seattle,television
Posted on 18 May 2010 by curvey in Featured, Hip-Hop/R&B
"One Man's Opinion" by Gordon Curvey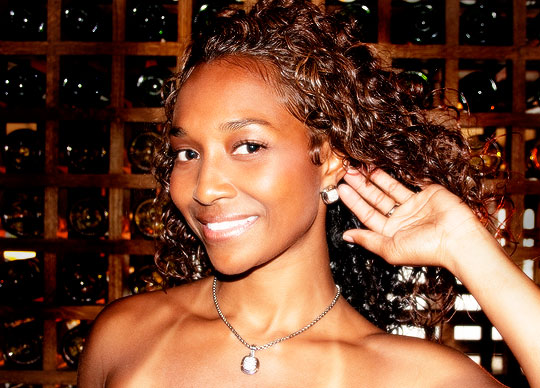 Readers have you checked out the reality show "What Chilli Wants" on VH1? About r&b group TLC member Chilli and her trying to find a man.
Well I watch it every week and I am telling you I have a HUGE problem with the show.
It seems Chilli is looking for MR. PERFECT. VERY handsome, big money, big car, perfect teeth, and on and on. What's the deal Chilli? Why is it you need the PERFECT man?
What about a man who is not very handsome BUT treats her like a lady should be treated? And has a great personality?
On the show Chilli's friend is trying to hook her up with this fella for her. But WHY is it the word 'CUTE" has to be in the picture ALL THE TIME" What about just a real nice fella?
I am tired of these reality shows like "What Chilli Wants" and "Basketball Wives" and "Let's Talk About Pep" where these sistas are ALWAYS saying "Girl………he is soooooooo cute!!!!" GIVE ME A BREAK!!!
Again why does the dude have to be so cute? Again why is it a fella can't be not so handsome, but is a very nice man.
It seems Chilli will NEVER find a man if a dude has to be on this platform. Yo Chilli come on down to reality girlfriend and take a real man who may not be Mr. Handsome. But just a real down to earth and a real nice man who truly treats you like a lady as the The Temptations sang.
ANOTHER EXCLUSIVE interview coming soon on "Music Inner City TV" and right here with the daughter of "The greatest of all times" Muhammad Ali, May May Ali.
We will cover President Obama, youth violence and more. Stay tuned for more details! It is the program others want to emulate and duplicate, "Music Inner City"
Tags: chilli,exclusive,Mahammad ali,president obama,seattle,sports inner city online,television,TLC,VH1
Posted on 19 April 2010 by curvey in Featured, Much More
ARTICLE FROM oprah.com (Full story click here)
"One Man's Opinion" by Gordon Curvey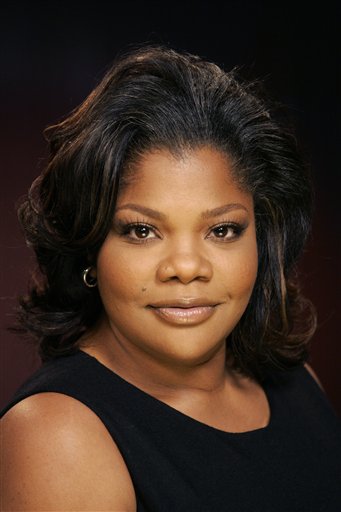 This is a very very interesting story I just learned about at former guest on "Music Inner City TV" Oprah's website.
Regarding the brother of Oscar winner comedian/actress Mo'Nique who admitted to molesting her when she was a young girl. This is a shame readers.

Can you imagine this cat keeping this inside of him for a long long time? And also for Mo'Nique to keep this inside of her for a long long time also. I know this was very very hard on the both of them.
As many of you know, Oprah has said she was also molested when she was younger so I guess Oprah can relate big time to Mo'Nique.
It will be very interesting to see what happens with this story and the relationship between Mon'Nique and her brother.
"Music Inner City News Magazine" is one of the top urban websites on the net. Also check out "Sports Inner City Online" at www.sportsinnercity.com for urban sports news and issues.
Tags: actress,brother,comic,inner city,issues,molested,monique,music inner city,news,oprah,Podcast,relationship,seattle,Sports,television,tv,urban,webcast,website
Posted on 14 April 2010 by curvey in Featured, Much More
ARTICLE FROM nicolebitchie.com (Full story click here)
"One Man's Opinion" by Gordon Curvey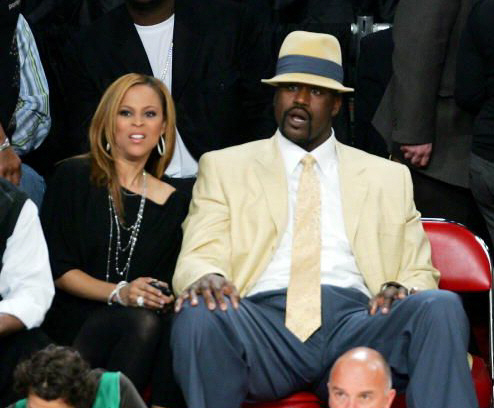 I watched the first show of "Basketball Wive's" on VH1 and was very disappointed. To me it was a program about a bunch of gold diggers who have the nerve to get on national TV and bash their ex husbands.
One so called female was a for real clown dancing at this "How Lo Can You Go" event by Ludacris. She was drunk and acted a for real fool.
Here is the thing that bothers me about this program. These ex wife's of NBA players or ex NBA players left these females with plenty of cash, so why would they bash there ex's on this program?
Also I am tired of seeing "motor mouth" sistas on these reality shows. Talking about how "cute" men are and how much cash they have and cars they drive.
Another reality show "Let's Talk About Pep" is the same thing. Motor mouth sistas talking about how cute this man etc.
Yo readers, how come the fella has to be "Mr. Handsome" or god's gift" Why not a normal dude that treats the lady like a lady should be treated? He may not be the best looking cat around just a real nice man? Think about it.
But Big Shaq O'Neal is saying enough is enough and wants to shut down production of this program.
Check out MTV with entertainment news, video and more RIGHT HERE! Plus watch HOURS of M.I.C-TV programs and much more right here on "Music Inner City News Magazine"
And why buy from our sponsors! IT IS SAFE AND SECURE!!!
Tags: inner city,internet,lady,magazine,mtv,music inner city,news,pep,podcasts,readers,reality shows,seattle,Shag,television,VH1,video,webcasts
Posted on 11 April 2010 by curvey in Featured, Much More
ARTICLE FROM seattletimes.com (Full story click here)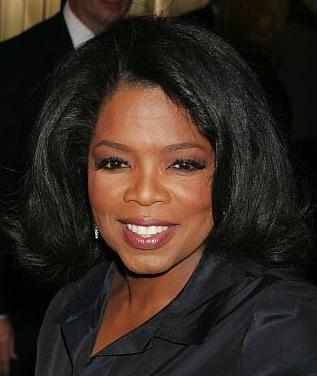 "One Man's Opinion" by Gordon Curvey
Former guest on Seattle's Music Inner City TV, media icon Oprah Winfrey plans to have her own nighttime program on her own new network OWN. The new network starts next year.
OWN will be in 80 million possible homes on cable. Her legendary program "Oprah" will end next year before the new network starts.
It is going to be very interesting to see what happens to Winfrey's new network and how the different programs will do. We all know most of the things she does turns to gold. I am sure this will too.
Oprah being a African American female, will surely have a diversity of programs on OWN. Unlike every other cable network besides Black Entertainment Network.
In the almost 20 years of doing "Music Inner City TV" I feel getting the one on one interview with Oprah  was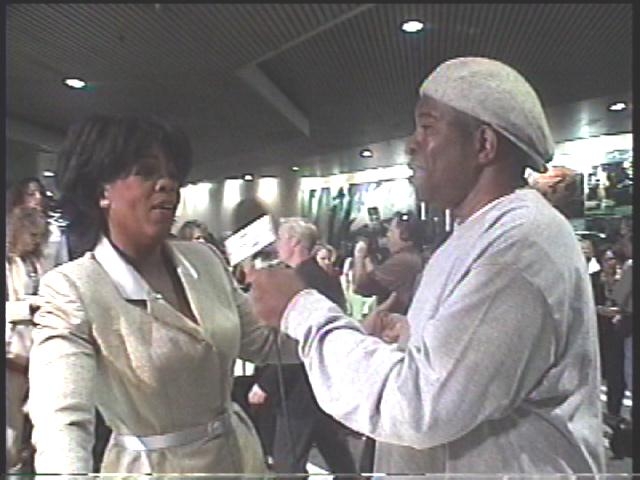 my top interview over James Brown, Stevie Wonder, Al Green, Chaka Khan and other legends. Because of the positive things Oprah and her people said about my program. Winfrey and her producers do not do anything without checking backgrounds and they found out about the positive things we have done in the Seattle area and decided we would obtain a interview with the Big O. (pic of Oprah and myself to the right)
We will continue to give you breaking news on the new OWN network RIGHT HERE on "Music Inner City News Magazine"
Starting this week please watch out new pre-recorded "Ustream TV shows. Every other day we will have new recorded Ustream TV shows with underground music videos that will not see on BET or VH1 or MTV. Plus urban sports news/entertainment news and more.
Just click "pre-recorded Ustream TV" link at the top of our home page and enjoy! Plus we will have cd giveaways and more!!
Plus watch the latest entertainment news from MTV RIGHT HERE!!
Coming up soon on MIC-TV is a EXCLUSIVE with Snoop Dogg's mom and aunt. Evangelist Beverly Broudous Green and Erma "Dena" Varnado and the son of legend Stevie Wonder, Mumtez Morris!!
Tags: Al Green,breaking news,Chaka Khan,gordon curvey,interview,James Brown,magazine,music inner city,oprah winfrey,OWN,people,podcasts,positive,producers,seattle,television,washington,webcasts
Posted on 31 March 2010 by curvey in Featured, Hip-Hop/R&B
"One Man's Opinion" by Gordon Curvey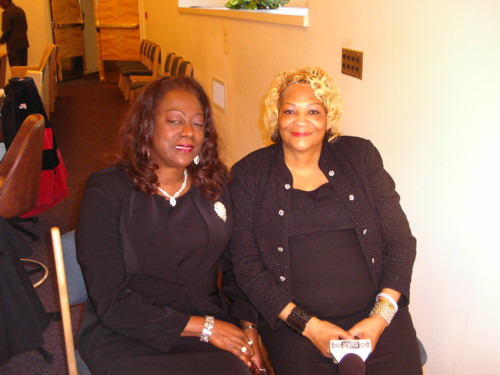 One thing for sure I am not Mr. Money Bags etc but the man above has allowed me to be here after a devastating fire in 2005 in which I lost EVERY THING to meet and interview a lot of great people and top of line entertainers and more.
Yesterday (March 30th) I interviewed the son of legendary entertainer Stevie Wonder, Muntez Morris. He is a singer who has a new single coming out featuring Snoop Dogg. You will hear the song soon on M.I.C-TV.
And speaking of big Snoop. Today (March 31st) I interviewed in person here in Seattle the mother of Snoop, Evangelist Beverly Broudus Green and Snoop's aunt Erma "Dena" Varnado. Who also is a gospel singer. (pic to the left is Ms Varnado on the left and Evangelist Green on the right at our M.I.C-TV interview here in Seattle and below a pic of Mr. Morris)
Both of the interviews were very insightful and full of knowledge. The son of a legendary performer and the mother and aunt of another legendary performer.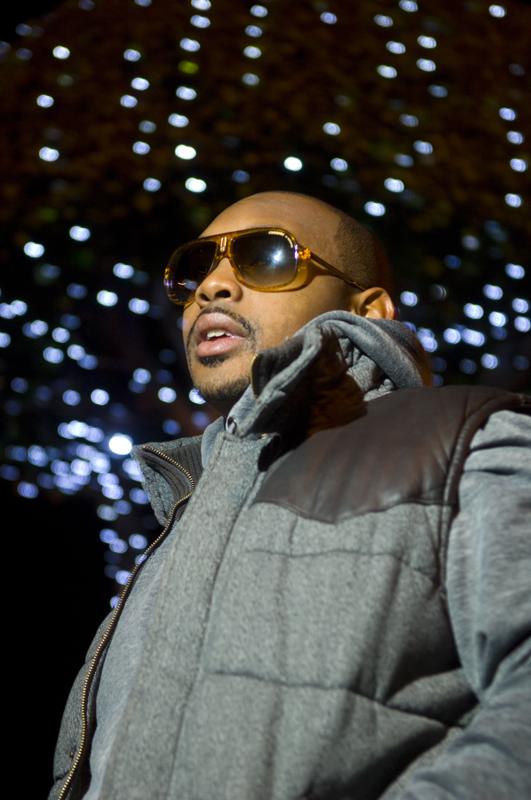 I have been very lucky over the years to interview James Brown, Muntez's dad Stevie, Chaka Khan, Al Green, Dionne Warwick, Ernie Isley of the Isley Brothers, Smokey Robinson, Carlos Santana,  and even media icon Oprah Wnfrey and many more.
And give a platform for upcoming artists in the Seattle area and nationwide. Thanks everyone for supporting us and god willing we will continue to try to bring you content you cannot find anyway in the Northwest and put it out their for our world wide audience right here on "Music Inner City News Magazine"
The interviews with Snoop's mom Evangelist Beverly Broudus Green and Snoop's aunt Erma "Dena" Varnado and Stevie Wonder's son Muntez Morris will be on "Music Inner City TV" in the next few weeks. Details soon right here!!
Tags: evangelist,exclusive,hip-hop,internet,interview,mom,muntez morris,rap,seattle,Snoop Dogg,stevie wonder,television,urban,washington
Posted on 12 March 2010 by curvey in Featured, Hip-Hop/R&B
ARTICLE FROM essence.com (Full story click here)
"One Man's Opinion" by Gordon Curvey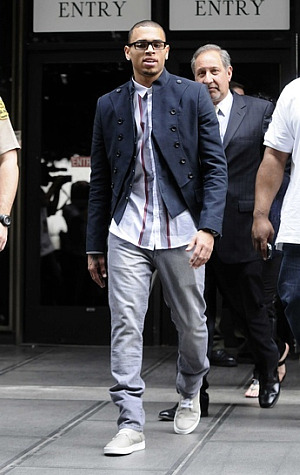 Singer Chris Brown is doing something he thought he would never do. And that is to ask for his fans support in buying his new cd and is also asking radio to play his music.
Ever since his problem of beating of singer Rihanna, he has had problems with his career.
It is for sure not like it was before the problems came down on him.
But in reality Brown cannot blame anyone but himself for his problems. He brought them on himself. He should have did what he did to the beautiful Rihanna.
Having said that, the question is this. Is it time for fans to forgive Brown and buy his music? Is it time for radio to start playing his music again? Truth be told I do not even hear any past Chris Brown music on the radio like "Kiss-Kiss-Kiss" and others. Do you?
Brown is doing every thing courts have asked him to do and more. He is even going to schools and community centers to talk to talk to youth etc.
What will it take for radio and fans to support Chris Brown like before the Rihanna incident? It does not help when programs on TV like "The Insider" and "Showbiz Tonight" continue to blast Brown when ever they can.
This story is very very interesting. Let' see if the negative treatment of Chris Brown will continue. For his sake and career, I hope the negativity stops.
"Music Inner City News Magazine" The #1 urban online news magazine in the Northwest (U.S.) A spinoff of "Music Inner City TV" on Comcast On-Demand all over Western Washington state 24/7! Just grap your remote and go to the "music" list.
Tags: 24/7,beautiful,blast,brown,centers,comcast,community,continue,courts,crhis brown,entertainment,forgive,help,incident,inner city,magazine,music,music inner city tv,negative,northwest,on-demand,play,podcasts,r&b,radio,remote,rihanna,showbiz tonight,singer,spinoff,television,the insiders,treatment,urban,washington,webcasts
Posted on 09 March 2010 by curvey in Featured, Hip-Hop/R&B
"One Man's Opinion" by Gordon Curvey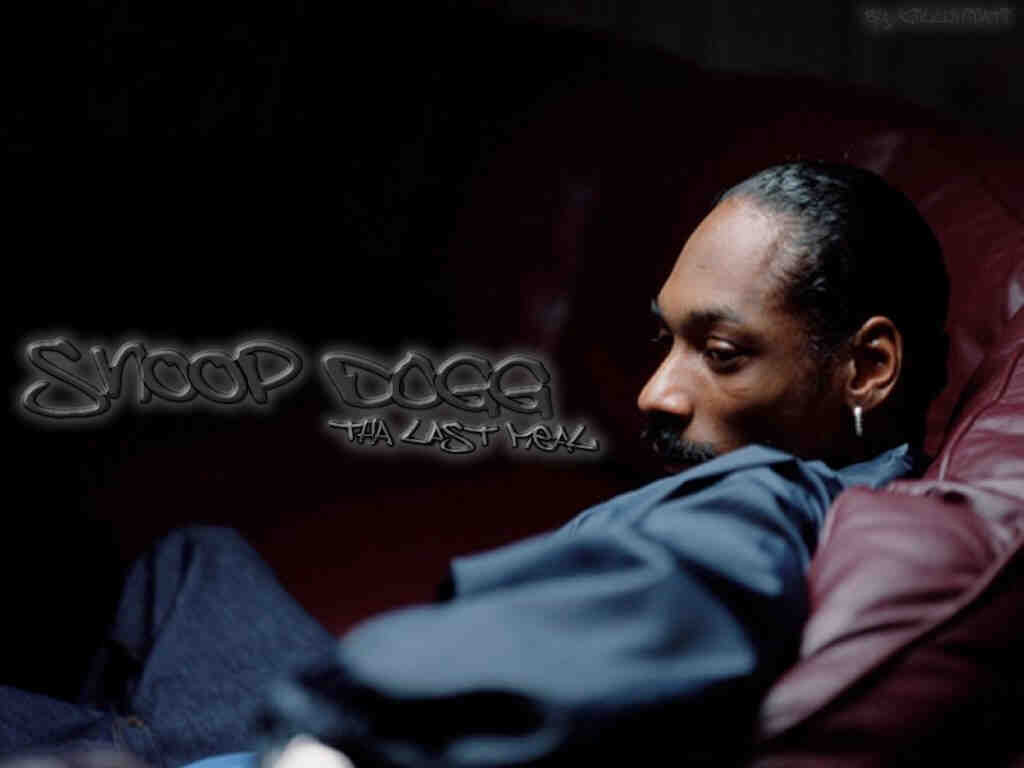 This past Friday and Saturday rap legend Snoop Dogg was in the Seatown to perform at the Showbox Sodo. And I want to tell you my feelings as a vet in this music game.
First of all I tried like hell to obtain a one on one interview with Snoop via the phone or in person but again got nothing as far as a interview. The only time I have interviewed Snoop was at the B.E.T. Awards in L.A. a few years ago for a minute.
I will keep trying and maybe the Dogg will finally do a interview with us at Music Inner City TV and Music Inner City News Magazine. I have enough videos by Snoop to do a great program. A "Snoop Dogg Special"
Anyway, the Friday show was sold out. I was told by Snoop's manangement that I was allowed to cover the Saturday show to write about it here at M.I.C News Magazine.
I got to the venue around 10:45pm because I was told Snoop would hit the stage around 11pm. But I know the game folks. If I was told 11pm, that meant midnight. I was right. The crowd waited for more than a hour before Snoop finally hit the stage. He hit the stage about 12:10am But before that, the crowd started to boo. Then the lights finally went down and the show started.
Snoop's set started with a short film with Snoop from one of his movies etc. That lasted about a minute or so and then Snoop pimped on stage. The crowd went CRAZY!
By the way, there was people of all races and ages at the show. Even little kids, which I did not understand with all the language being used by Snoop. There was people from 12 to 60 in the crowd.
Snoop started to perform all of his hits from "What's My Name" from earlier in his career to his recent hits "I Wanna Rock" and "Gangsta Luv" The crowd was jumping and dancing to all of his hits.
One thing for sure, their was plenty of folks in the crowd taping some of the show on their cell phones so most likley you can go to You Tube and see videos from the Seattle show. I was not one of them doing that.
Since I was told no for a interview with Snoop, I went to the show to watch it and review it for the thousands of you who visit our site. I knew I was going to watch a vet at work and that is what I saw.
Snoop along with a few of his homies like Daz and Kurupt put on a show done by vets in the rap game. The same thing happened when I went to shows by Ice Cube and DJ Quik. All three of them can perform hit after hit for their fans unlike young performers who have only a few hits in their bag.
I think everyone left the Showbox satisfied. It was a good performance by a cat who knows what he is doing on stage to satisfy his fans. A big shout out to big Snoop Dogg for his longevity in the music industry. Keep doing what ya doing SD!!
"Music Inner City News Magazine" Entertainment and urban sports news, politics, webcasts and podcasts, MTV News, links and more!
The #1 urban online magazine in the Northwest (United States).
Tags: B.E.T,career,daz,DJ Quik,fans,game,gordon curvey,hip-hop,homies,ice Cube,industry,interview,kurupt,legend,longivity,mtv,music,online,opinion,perform,performance,Podcast,radio,rap,seatown,seattle,showbox,Snoop Dogg,television,tv,vet,washington,watch
Posted on 06 March 2010 by curvey in Podcast
Music Inner City Radio broadcast of 1150 KKNW program. 3-4-2010. Classic soul and hip-hop, new music, entertainment and urban sports news. A spinoff of "Music Inner City TV" Hosted by Gordon Curvey.

Tags: broadcast,classic,entertainment,hip-hop,inner city,kknw,mtv,music,new,news,on-demand,online,Podcast,program,r&b,seattle,soul,spinoff,sway,television,tv,urban,washington,webcast,word press