Tag Archive | "T.I."
Posted on 20 May 2016 by curvey in Featured, Hip-Hop/R&B
"One Man's Opinion" by Gordon Curvey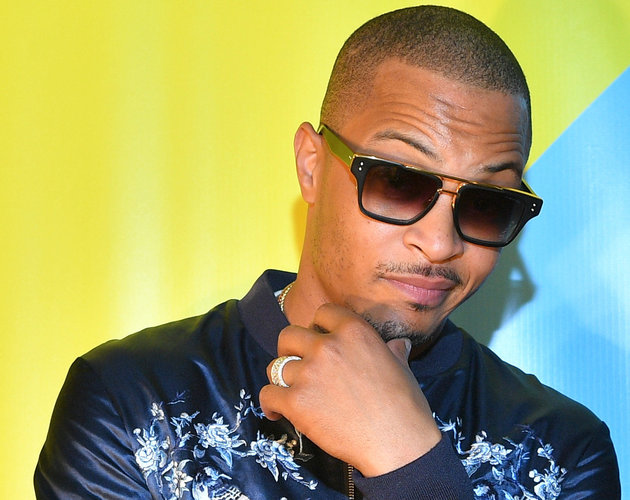 To many times we hear about hip-hop/rap artists maybe getting in trouble or going to jail for one reason or another. The media will jump right on it when a hip-hop/rap artists is in trouble. This is for sure.
But check this out readers. How about when these artists do things on the positive tip? Do we hear about it like we hear about when these artists get in trouble? The answer is no. I have saw articles where artists buy Xmas gifts for the needy. Buy turkeys and Thanksgiving dinners for the needy and even buy a car for someone who needs a car to go to work. And much more.
Problem is you have to search for the story. This is unfair ladies and gentlemen.  Rapper and actor T.I. is doing something real positive for the youth we need to know about this readers.
He recently announced a partnership with music streaming service Tidal to launch the "Money Talk With Tip For Education" program. Now though June 15th participants can sign up to raise funding for their projects on spreading education awareness via Crowdrise. Then they can be able to post their Crowdrise projects via social media channels using the hashtag #TIDALXMONEYTALK in order to be considered eligible for the education challenge. This is great what T.I. is doing.
The top five finalists will have the chance to get the amount they raised matched by T.I. and Tidal.  Enriching the lives of today's youth is something the Atlanta native knows all too well. The father of seven says his involvement in the education challenge is an natural extension of his own daily duties at home.
On June 15 Tidal will reveal the five finalists who have raised the most funding on its site. Then on June 22, T.I.and Tidal will announce and will match the donations of the official winner by up to a whopping $250,000 which will be used towards launching the winner's proposed project.
T.I. does more than this folks. He is making his name known not for not just being a great rapper and being a actor in movies and on t.v. but he is making his name known as a person who cares about inner city youth not just in the ATL but everywhere. This is a good look for T.I.
Tags: artists,atl,atlanta,awareness,city,crowrise,donations,duties,education,eligible,hip-hop,inner,jail,launch,money,native,needy,projects,rap,rappers,streaming,T.I.,talk,tidal,trouble,youth
Read More Comments Off on T.I. Wants To Help Kids With Their Education
Posted on 23 December 2012 by curvey in Featured, Hip-Hop/R&B
ARTICLE/BIO from wikipedia.com click here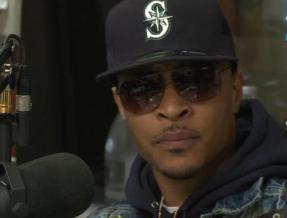 Lately I noticed a lot of positive press on Clifford Harris aka T.I. and this is a good thing. Because for awhile it was nothing but negative when it came to the rapper, actor and business owner.
He has got a pretty long rap sheet when it comes to breaking the law but it seems he has learned his lesson after his last visit to the pen. He is trying to be a great father to his kids and a role model for other kids and is trying to make his company Grand Hustle  something to deal with in music, tv and in Hollywood.
T.I. (pic with our own Seattle Mariner hat on) has shown on his reality show on TV with his wive Tiny that he does not want to be a father his kids do not know. He  is a caring dad to his kids and it seems he has a great relationship with Tiny who he has been with a long time.
With a lot of hip-hop these days sounding the same, when you hear a joint by T.I. you know it is T.I. He is one of my favorite hip-hop artists for sure. He has a new cd coming out soon and like the rest of his past cd's it will sell big time because T.I. knows how to put out hits. That's for sure. And he is a good actor too unlike many other rappers who try to act in Hollywood. He can really act. If you have seen his acting you will agree.
And it seems he is doing a lot in the community with toy giveaways at Xmas and turkey giveaways at Thanksgiving and he recently said he would not let a daughter of his date Chris Brown if they were old enough to date Brezzy. We all know what Brown did to Rihanna. That was a great statement.
So a big shout out to T.I. for getting his stuff together on the behalf of his family and fans. The future looks good for him in music and in Hollywood.    Gordon Curvey
Grab your headphones and listen to "Music Inner City Radio" Entertainment/political news plus classic soul and classic hip-hop music! And log on to "Sports Inner City Online" at www.sportsinnercity.com  for "Sports Inner City TV"!!
Tags: clifford,harris,hip-hop,hollywood,model,movies,pen,role,seattle,T.I.,tiny,tv,wive
Posted on 10 December 2010 by curvey in Featured, Hip-Hop/R&B
ARTICLE FROM blackvoices.com (Full story click here)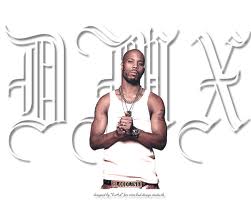 I ran into this article so I want to share it with you the readers of "Music Inner City News Magazine" The question is why do certain rappers keep going to jail?
T.I., Gucci Mane and DMX and others go in and out of jail the question is why folks? In the above article they ask "Is it the thug life" or the hood they grew up in with drugs etc all around? What is the reason?
I am tired of hearing about T.I. and others going in and out of jail. These cats need to realize they have young people who look up to them. Why would these dudes be in a situation to maybe get in trouble?
They need to be around positive people and realize that when they walk out there door people are looking at them. And as soon as they do something wrong BAM!! It is all over the Internet. In Media Take Out and right here on "M.I.C News Magazine"
I hope and pray that T.I. for instance will keep his butt out of jail for the benefit of his company and his fans and most of all his family. I want to hear positive positive stories about rap/hip-hop artists. I am tired of hearing about the bad crap. I hope you feel the same readers.  Gordon Curvey
Adverise with the #1 urban website on the Internet from the Northwest "Music Inner City News Magazine" and reach thousands of people all over the world.
And advertise on "Music Inner City TV" that airs all over Western Washington state 24/7 on Comcast On-Demand. If you are in the Seattle area or Western Washington state go to "get local" and then "around the sound" Advertise and reach up to 2 million homes!
Call us at 206-445-3989 or send us a e-mail at gcurvey@yahoo.com for more information and we will send you are rate card with our VERY low prices.
Tags: dmx,hip-hop,prison,r&b,T.I.
Posted on 20 November 2010 by curvey in Featured, Hip-Hop/R&B
ARTICLE FROM huffingtonpost.com (Full story click here)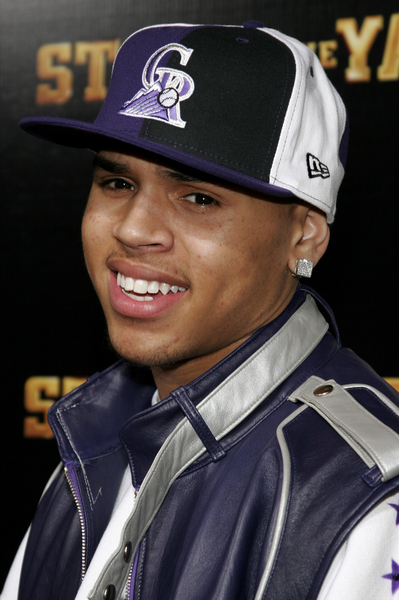 Brezzy aka Chris Brown is keeping up with the work he has to do for his "love battle" with r&b singer Rihanna in L.A. during Grammy week.
I was in L.A. when the incident happened. Might of fact everyone was wondering why Brown entered the Clive Davis Pre-Grammy party without Rihanna.
Then the next day, everyone got on their phones that Brown was picked up for beating up Rihanna and folks could not beleive it.
So as we know Brezzy was given 180 days of community service and is on probation for five years so he has to fly right or Chris is going to the big house just like T.I.
Chris is doing every thing he is told to do by the courts and is doing well. Plus his career is picking back up after his big smash hit "Dueces". But you still do not see Brown as visible as he was before the Rihanna incident. Maybe that will happen in time.
So both Rihanna and Brown are doing well with hits on the charts. I hope both of them well and I hope both of them will learn the true meaning of love. They are both young. And I am sure Brezzy will never hit a lady again.     Gordon Curvey
Tags: brezzy,career,chris brown,community,courts,prison,probation,rihanna,T.I.
Posted on 02 September 2010 by curvey in Featured, Hip-Hop/R&B
ARTICLE FROM 979kissfm.com (Full story click here)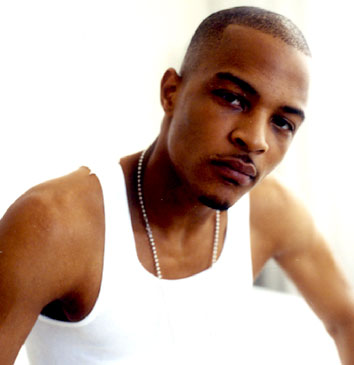 Rapper T.I. was arrested along with his wife Tiny for suspicion of possessing marijuana in West Hollywood, California.
Officers pulled the car over T.I. and his wife were in and smelled bud and they were arrested. They posted a $10,000 bail and was released.
When I first saw this information on T.I. I said…..WHAT THE HELL!!!! Of course you are innocent until proven guilty but I thought T.I. was going to do his best to stay out of trouble after a serving time in jail for weapons possession charges. I guess I was wrong.
After T.I. was released from prison he went on a big tour of schools and community centers to speak with kids about staying in school and getting a good education and staying out of trouble etc. And now this. I am VERY disappointed in T.I. if these charges are true.
T.I. should remember he was given another change to be a role model kids can look up too. A chance to be a leader in the hip-hop game and out of it too. Guess he did not want to be a role model folks. Guess he was fooling us.
Readers what guys like T.I. and folks in the public eye (even myself) need to realize is that we are people young folks look at to be leaders and role models. We do not need to be hanging out at clubs until 2am or we do not need to be beating up people or even our ladies or girlfriends or vise versa.
If these charges against T.I. and even Tiny are true I will be VERY disappointed. Remember Tiny, the wife of T.I., is a former member of the singing group Xscape and a star of a reality show. So young ladies look up to her too.
I will be giving you more details on the arrest of T.I. and Tiny right here on the #1 urban website in the Northwest….."Music Inner City News Magazine"   This is "One Man's Opinion" by Gordon Curvey
Please watch "Music Inner City TV" on Comcast On Demand TV all over Western Washington state. Just grab your remote and go to "GET LOCAL" and then go to 'AROUND THE SOUND" and enjoy the programs morning noon or night.
And listen to "Music Inner City Radio" every Friday night at 10pm in the Seattle area and suburbs on 1150am KKNW and streaming LIVE online at www.1150kknw.com Classic soul, exclusive interviews, new and recent songs and more.
To advertise with us online, on TV and the radio for one VERY VERY low price call us at 206-445-3989 or e-mail us at gcurvey@yahoo.com
Tags: arrested,jail,magazine,marijuana,music,possessing,prison,T.I.,tiny,urban,wife
Posted on 03 August 2010 by curvey in Featured, Hip-Hop/R&B
BIO FROM wikipedia.com (Full bio click here)
"One Man's Opinion" by Gordon Curvey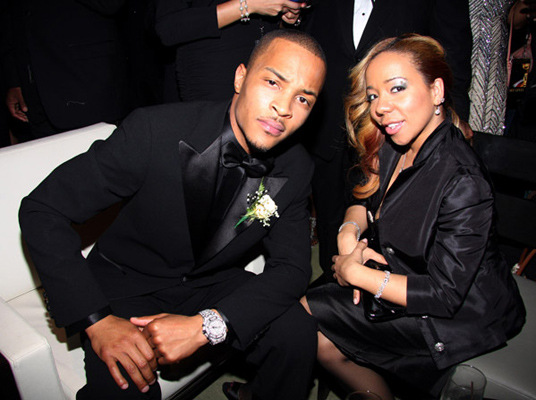 (Listen to "Music Inner City Internet Radio"  Classic soul, new and recent music, interviews, and more. Click the "Ustream Live" link above. It is 24/7!)
T.I. has had a very very interesting life in twenty or so years on earth. Jail terms, millions of cd's sold, acting in movies and more.
No one can deny this cat has talent behind the mic and in front of the camera as a actor. T.I. can act. Unlike other rappers, he has a long career ahead of him as a entertainer. If he can stay out of trouble. The question is, can he?
I think T.I. can do wonders in going into inner city schools and talking to the youth about staying in school and staying away from guns and violence etc. Of course he has done a lot of that since his release from jail for weapons charges. He can be a tremendous role model. And you know what? What I read, he is trying to be just that. A role model kids can look up to. That is great!
Congrats to T.I. and his lady Tiny who recently tied the knot. I am happy for Tiny and T.I. By watching Tiny's reality program, it seems she is a great lady and a great mom.
Great things are ahead for T.I. in music and in Hollywood. Let's hope he stays out of trouble. I think he will do it. He has to many kids who are looking up to him as a role model.
Please say a prayer for me as I enter Swedish Hospital here in Seattle (Aug 4th) for lung cancer surgery. For which I am very nervous but I have to have it done.
This is a wake up call for me. I have never spent time in a hospital. I hope this operation will have me back to good health. I have to many things to do. And thanks everyone for your prayers ad concern.      Gordon Curvey/Music Inner City
P.S Part 2 of "Lack Of Diversity On Sports Radio In Seattle" about sports radio KJR and 710 ESPN here in Seattle will be next week right here!!
PLEASE LISTEN TO "MUSIC INNER CITY INTERNET RADIO" Just click the "Ustream LIVE" link above! Classic soul, new music, recent music,interviews, 1150 KKNW programs and more!! 24/7!!! From the studios of "Music Inner City TV and Radio" in Seattle, Washington.
Tags: actor,cd's movies,diversity,guns,hollywood,inner city,jail,married,radio,rapper,role model,T.I.,tiny,youth
Posted on 01 August 2010 by curvey in Featured, Sports
"One Man's Opinion" by Gordon Curvey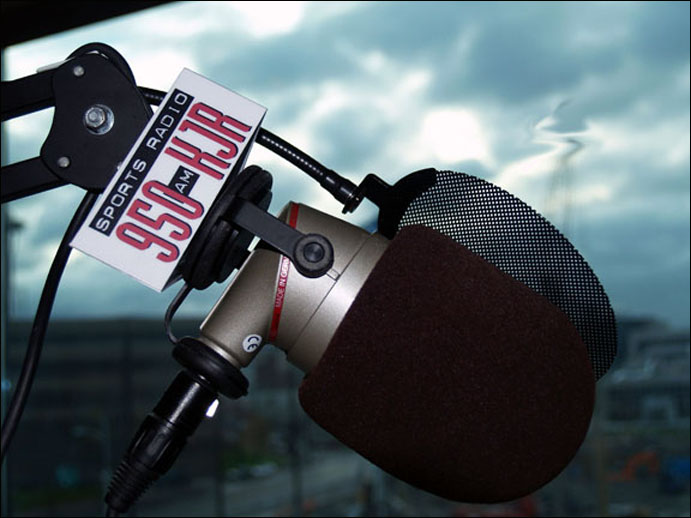 As I get ready to have a serious operation this week I have some thoughts I want to share regarding the sports radio situation here in Seattle, Washington (U.S.)
The two stations are 710 ESPN and KJR. 710 ESPN has been on the air for a year or so and KJR for 19 years in the Seattle/Tacoma area. For 19 years KJR has NEVER had a African American with his or hers own regular program. Currently their total workforce has a grand total of ZERO African Americans the last time I checked. That includes producers, over the air, sales and management.
I will talk about 710 ESPN in Part 2 of this story but I want to discuss KJR in Part 1. KJR constantly blasts African Americans and people of color in a negative way with out the other point of view from a African American or person of color. THIS IS UNFAIR!
Words like "THUG" is used by the all white staff of KJR against African Americans and people of color ONLY. The word "THUG" is a code word for the "N" word. It is used by callers and hosts. This word is NEVER used against whites in the sports world. NEVER.
KJR management just hired two more whites to be on the air, Jeff Aaron and Hot Shot Scott. Scott worked at sister station KUBE93 and Aaron used to a sports jock on KJR. Was fired or laid off and now he is back.
It is like the management of KJR do not care about diversity over the air. Or having a African American with his or hers own program. Stephen A. Smith (a African American) is on KJR at 3am but it is not a local show. It is a Fox national program.
A few years ago, their was a meeting held with African American community leaders and KJR management in which PROMISES WERE MADE BY KJR MANAGEMENT. Promises that included working on diversity in hiring and over the air. Promises where made to myself and other community folks like former Seattle NAACP chairman Carl Mack.
But then Mack left town and KJR backed off the promises that was made. In other words, KJR management LIED TO ME AND CARL MACK AND OTHERS. This is wrong. KJR management has shown with the hiring of Scott and Aaron that they DO NOT care about having a African American over the air on KJR. Period.
KJR is like a frat club or Elk's Club in Vermont or South Dakota. No blacks in sight. They are friends and buddies instead of workmates. They call and text each other after work etc. Even the bumper music is all white most of the time. Bumper music is a term for the music played in the background after a commercial etc. No T.I. or Drake or Jay Z or Kanye West or Lil Wayne or Rihanna or classic soul like Stevie Wonder or The Isley Bros etc. Instead it is Aerosmith or ZZ Top and The Little River Band etc or even on Mitch Levy's show, Frank Sinatra etc.
Issues of race comes up all the time on KJR and the all white staff CANNOT RELATE. They do not have a clue on the topic. Also it hurts me hearing the KJR jocks constantly interviewing African Americans THEY CANNOT RELATE TO what so ever. These cats are from the inner city or deep south etc. Hearing Mitch Levy and Dave Mahler and Ian Furness and now Aaron interviewing these inner city cats turns my stomach!!
The only jocks I like on KJR is Dick Fain and Elise Woodward. Yes they are white, but Woodward played basketball and has dealt with African Americans and people of color and Fain coaches at Mt. Rainier High School and deals with inner city cats all the time.
This is Part 1 of "Lack Of Diversity On Sports Radio" Part 2 I will deal with local sports writers who are "in bed" with sports radio, Mitch Levy's "Bigger Dance" contest and discuss 710 ESPN and more.
Please watch "Music Inner City TV" Ustream programs live and on-demand. We will feature music videos and discuss issues in entertainment, urban sports and soon we will have contests to give away cd's etc.
Just click the Ustream links above.
Tags: 710 espn,african americans,diversity,drake,isley bros,Jay z,kjr,kube93,management,naacp,racism,rihanna,seattle,sports radio,stephen a smith,T.I.,unfair,ustream tv,whites,zero
Posted on 21 March 2010 by curvey in Featured, Hip-Hop/R&B
ARTICLE FROM hwheard.com (Full story click here)
"One Man's Opinion" by Gordon Curvey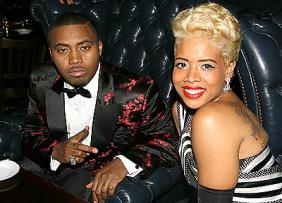 To many times we hear of negative stories concerning hip-hop and rap artists. To many times we read about rappers going to jail for different reasons like Lil Wayne, T.I and others. But here is a POSITIVE story.
Nas is going back to obtain his high school degree that he did not get when he was younger. This a very positive story.
He is saying to his fans and to youth all over that a high school education and a degree is important. And Nas is saying also that he is a role model and wants young inner city kids to take education serious and to go to school and get a education.
Yes we read stuff about Nas and his wife Kelis who is also a entertainer and their kind of nasty divorce in the news etc, but this story needs to be told too folks!!
As a OG in the music game, Nas is one of my favorite artists. Truth be told, he has not got the recognition he should get. Not to many cats can throw down lyrics like Nas. He tells a story about politics, relationships, life in the "hood" and more. Nas is a true hip-hop king!
Shout out to Nas for saying to kids, "Stay in school and get your education".
LISTEN TO THE LATEST "MUSIC INNER CITY RADIO" PODCAST ON SEATTLE'S 1150AM KKNW RIGHT NOW!! Just click the "podcast" link above.
"Sports Inner City Online" is a spinoff of Seattle's own "Music Inner City TV" the ONLY locally produced music video/interview program in the Northwest. On the air for almost 20 years!
"Sports Inner City Online" features urban sports news and issues, "Sports Inner City Radio" podcasts, Ustream TV and more. It is one of only a few urban sports websites on the Internet.
It is at www.sportsinnercity.com
Tags: degree,divorce,education,entertainment,gordon curvey,high school,hip-hop,issues,kelis,kids,Lil Wayne,Music Iner City TV,nas,One Mans Opinion,online,podcasts,positive,rap,rappers,school,seattle,Sports Inner City City,T.I.,tv,ustream tv,washington,webcasts