Tag Archive | "trump"
Posted on 05 March 2017 by curvey in Featured, Politics
"One Man's Opinion" by Gordon Curvey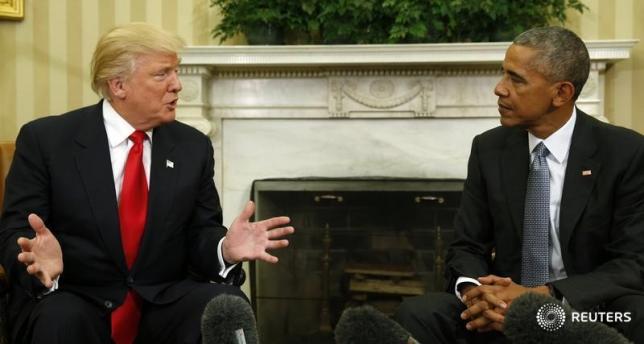 NEW edition of "Sports Inner City TV" webcast is now online right here.
Topics include views on University Of Washington new men's basketball coach, NBA players "resting" and WHY QB Colin Kaepernick has not been signed by a NFL team.
Watch 24-7 on-demand WORLDWIDE via your smartphone, tablet or pc!! Grab you headphones and enjoy the webcast!! Coming at ya from Seattle, Washington.
Ladies and gentleman Sen. Hillary Clinton and President Obama and Michelle Obama said something during the campaign for President that now many are seeing is flat out true. Donald J. Trump is unfit to be President. The most powerful man in the world.
Since he has been President, it is drama after drama after drama when it comes to himself and his administration. It is beyond me how and why Trump became President. It is a nightmare folks. This guy is a businessman not a politician.
Trump is a man who has never held a public office in the United States. He is also a man who likes to grab ladies by the p…y!! But he is the President. This is crazy.
Trump is keeping his word. He is "Making America White Again". Just look at his cabinet. Full of rich billionaires who are of one color. There is a reason his approval rating is at a VERY low 39%. He is doing a terrible job so far. By the way, President Obama left the White House with a WHOPPING 60% approval rating!! One of the highest ever of a President leaving office after his second term.
Here is another problem. Trump (I will never call him President) for years thought President Obama was born in Kenya. He held one of the shortest press conferences in history to say he now thinks Prez Obama was born in America. THAT IS BS!! Trump STILL believes Prez Obama was born in far away Kenya. You can take that to the bank folks.
Now for some unknown reason, Trump has accused our former President of wiretapping his phone!! Trump has done this off course in a series of early morning tweets. Trump has offered ZERO proof, ZERO evidence of Prez Obama tapping his phone!! NONE!
On one of his crazy tweets Trump said "How low has President Obama gone to tapp my phones during the very sacred election process. This is Nixon/Watergate. Bad (or sick) guy!" He also said in another tweet "I'd bet a good lawyer could make a great case out of the fact that President Obama was tapping my phones in October, just prior to Election!" Trump is calling Prez Obama…crazy!!
Readers again Trump has provided ZERO evidence of Prez Obama tapping his phone. Trump is just out of his mind!! He is now asking for a probe into the Obama Administration. Also folks this is very very important.
The crazy Trump follows right wing radio Mark Levine and radio and tv host Sean Hannity. And on their radio programs they have been saying OVER THE AIR that President Obama and his folks were tapping Trumps phone. For sure Levine has said this on his radio show. Levine and Trump as well as Hannity need a mental exam as quickly as possible. They are very sick people.
The word is Trump is very very upset with his cabinet that he has so far regarding all the stories about Russia and their involvement in the election and also reports about the possible friendship of Trump and Russian President Putin. One thing for sure, the public has not heard Trump say hardly anything negative about Putin. This is a fact.
This story of Trump blaming Prez Obama for tapping his phone is just plain wrong readers. Some of you reading this may not be a fan of Prez Obama. But one thing is for sure. Prez Obama is a man with dignity and class. Unlike Trump. So far Trump is showing many of us to be a classless man who again is unfit to be the President Of United States.
Donald J. Trump should hold a press conference to say he is sorry to President Obama.
Comments: gcurvey@yahoo.com
Listen to "Music Inner City Radio" Entertainment news, sports and politics. Plus classic soul and hip-hop music, interviews and more! Coming at ya from Seattle, Washington. 24-7 on-demand.
Grab your headphones and enjoy. Also watch "Sports Inner City TV" and "Music Inner City TV" webcasts. Watch via your smartphones, tablets or pc. Also 24-7 on-demand!
The "Music Inner City TV" webcast is Part One/"Music Inner City TV 25th Birthday" Party/88 Keys in Downtown Seattle. Real good program! Part Two coming at ya real soon!
Tags: administration,cabinet,classless,crazy whopping,evidence,hannitty,kenya,levine,mark,nixon,obama,president,putin,radio,right,tapping,trump,tweets,unfit,watergate,wing,wiretapping
Read More Comments Off
Posted on 15 March 2016 by curvey in Featured, Hip-Hop/R&B
"One Man's Opinion" by Gordon Curvey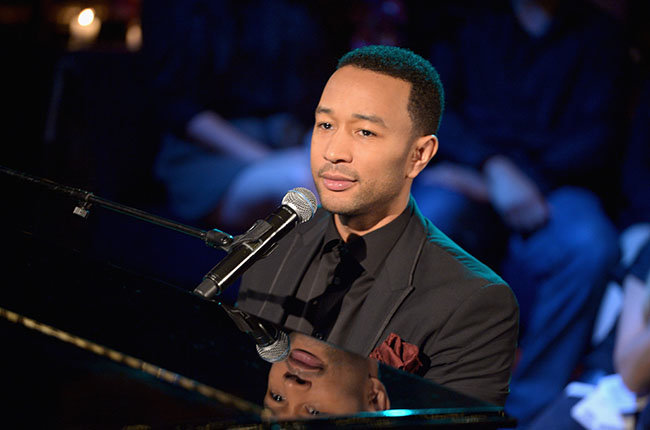 I have learned to respect singer John Legend. We all know he is a great singer and songwriter. A Grammy and Oscar winner.
But I am also learning to respect Legend not only for his singing, but because he is a community activist. John is using his platform as a performer to help change a way of thinking about problems in the inner cities of America.
Legend is a member of President Obama's "Brother's Keepers" organization to help young African American boys in America. The group also has former guest on "Music Inner City TV" Tyrese Gibson and others in the group.
John Legend was born in 1978 in Xenia, Ohio. He is one of four children of Phyllis Elaine and Ronald Lamar Stephens. In his childhood, Legend was homeschooled on and off by his mom. Like many other African American singers, he started singing in church. I hear this from guests all the time.
He started playing the piano at age seven. At age 12, Legend attended North High School. He attended the University Of Pennsylvania where he studied English and African American literature.
In college, John served as president and musical director of a co-ed jazz and pop froup called Counterparts. His lead vocals on the group's recording of Joan Osborne's "One Of Us" received critical acclaim landing the song on the track of the 1998 "Best Of Collegiate a Cappella compilation" CD.
And I guess the rest is history. He has went on to become a superstar. But like I said I am respecting Legend more because of his speaking out on issues in the African American community.
Most performers sit back and count their money and buy cars and boats and expensive stuff. Which Legend may also do. But unlike others, he has also decided to use his name to speak out on issues. Like for instance he and Donald Trump Jr. recently had a Twitter battle about Trump Sr.
Big shout out to John Legend. A man I have learned to respect on stage and off and you should too!!
Tags: activist,african,American,childhood,community,grammy,issues,john,legend,obama,organization,oscar,performers,piano,Politics,president,respect,singer,songwriter,trump
Read More Comments Off
Posted on 28 April 2011 by curvey in Featured, Politics
ARTICLE FROM new.yahoo.com (Click here for full story)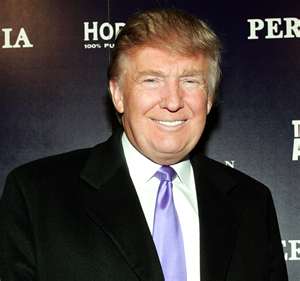 Readers as a African American I am really upset at this clown Donald Trump. He is a guy I used to respect as a big time real estate holder who flies around in his own jets and a big helicopter with his last name on it, hotels, casinos, golf courses etc.
But now I have lost total respect of Trump. He has shown me and many other African Americans that he is a racist in his treatment of the first African American President of the United States Barack Obama. It is as obvious as night and day.
This cat put President Obama on blast over and over and over about his birth certificate and where is it and where was President Obama born. Why did Trump do this. Why is he doing this? So now the President had to bring out his birth records to "try" to shut this clown Donald Trump's mouth. BUT it did not work!!
First Trump took credit for forcing the President to bring out his birth records. But while doing this, he still wonders if the President's birth records are real!! THEN to make matters worst, the clown Trump now wonders about the President's school records and if he went to this school or not. Did he graduate or not etc.
Sorry readers this is first class racism on the part of the clown Trump! Let me ask you this. Where was the clown Trump when President George W. Bush was President? And where his friends on the right and tea party? Did the right and the tea party ask where was President Bush's birth records? Did they do that? NO THEY DID NOT!! So why ask these questions of the first African American President? Why are the clown Trump and other clowns and bigots asking these questions of President Obama when 2012 is right around the corner?
It is a OUTRAGE!! The treatment of President Obama by the clown Donald Trump is flat out racist and flat out wrong. Sorry to say even with a African American President……..racism is alive and well in America.    Gordon Curvey
Tags: birth,clown,donald,george w. bush,obama,president,racist,records,tea party,trump