Tag Archive | "tyler perry"
Posted on 26 February 2011 by curvey in Featured, Much More
ARTICLE FROM chicagonow.com (Full story click here)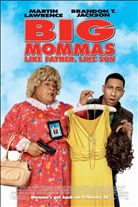 I am TIRED of Martin Lawrence running after the big $$ and putting out buffoon acting movies like "Big Mama's House-Like Father Like Son" I think it is a damn shame. Does Lawrence realize that this character is a put down to the African American community? African American older ladies?
I was watching the Monique Show the other day and as soon as she introduced Martin, I grabbed my remote and went to another channel. I did not want to hear him building up this stupid movie. It seems Lawrence does not care. He just wants the big payday!!
So you have the Big Mama character and the Tyler Perry character of Madea. Another huge black lady acting like a buffoon in Tyler's movies. What the hell is going
on readers? We can do better than that. I hope Tyler will NEVER make another Madea movie. But guess what? He will because his Madea movies rake in big $$.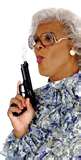 In one of my earlier stories I am complaining about the lack of African Americans being nominated for awards at the Oscars and Golden Globes etc. Well with stupid acting movies with Lawrence and Tyler acting like buffoons, one thing for sure Tyler and Lawrence will not get a Oscar soon for those characters. You can bet your bottom $$ on that!!!!!
Next I am going to give my opinions on the program "Housewife's Of Atlanta"
Gordon Curvey
If you are in Washington state please grab your remote for Comcast On Demand and watch Seattle's own "Music Inner City TV" 24 hours a day. Just go to "get local" and then "around the sound" and enjoy three to four programs anytime you want.
Future programs/guests include a exclusive interview with Seattle native and ex NFL star Eric Metcalf and much more that includes underground music videos you don't see on MTV, VH1, BET, FUSE and other video outlets.
Tags: $,big mama's house,exclusive,madea,martin lawrence,oscars,theaters,tyler perry
Posted on 25 April 2010 by curvey in Featured, Much More
Below pic and story from tbs.com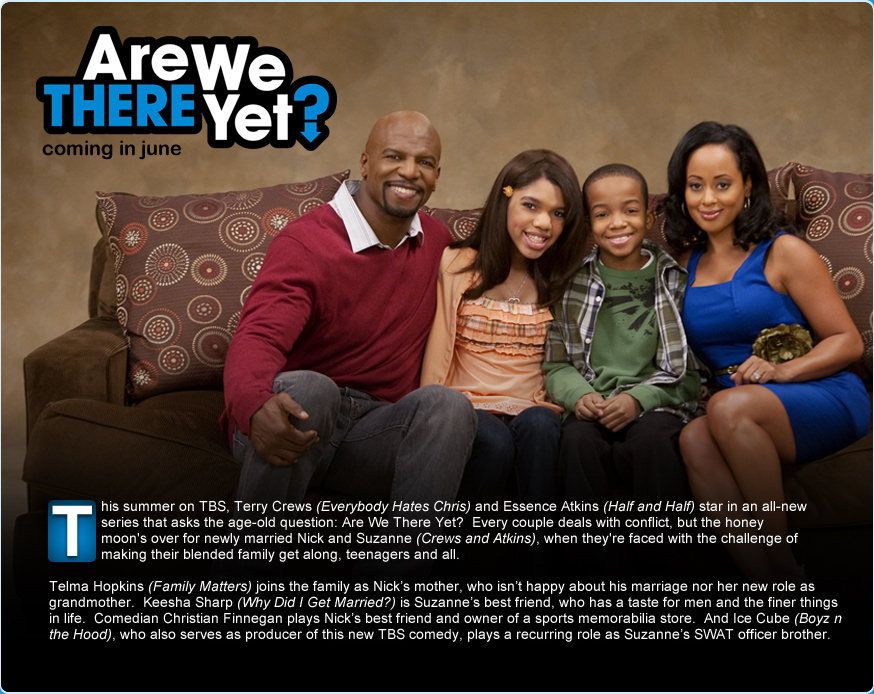 "One Man's Opinion" by Gordon Curvey
As a African American I AM TIRED OF TBS AIRING THESE SITCOMS WITH A AFRICAN AMERICAN CAST IN A COMEDY.
TBS already airs  "Amos and Andy" look-a-like programs produced by Tyler Perry and now here comes "Are We There Yet" produced by former guest on Seattle's Music Inner City TV, Ice Cube.
Why is it we are doing these comedies with African Americans acting like clowns and buffoons?
What about a program or series with a African American cast IN A WEEKLY DRAMA!!! What about that readers? I will not watch one more minute of "Meet The Browns" and the other Perry produced shows.
It is flat out embarrasing to see these clowns so called acting like "colored folks" of "darkies" in the 1920's Bill "Bojangles" Robinson, Steppin Fetchin type movies/programs.
Ice Cube has been on my show three times as a legendary rapper. I wish my brotha can produce a drama on TBS, instead of a ANOTHER comedy with a all African American cast. IT IS BADLY NEEDED IN MY STRONG OPINION!!!
Watch our USTREAM TV shows featuring past "M.I.C-TV" programs. Just click on the links above.
And listen to "Music Inner City Radio" podcasts of our 1150 KKNW programs. Just click the link above.
Tags: african americans,clowns,comidies,ice Cube,music inner city,opinion,podcasts,programs,radio,readers,seattle,series,sitcom,tbs,tv,tyler perry,webcasts
Posted on 09 March 2010 by curvey in Featured
ARTICLE FROM huffingtonpost.com (Full story click here)
"One Man's Opinion" by Gordon Curvey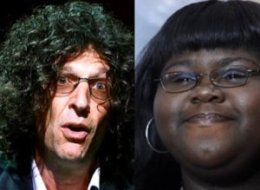 I CANNOT believe what so called "shock jock" Howard Stern said about Oscar nominee actress Gabourey Sidibe over the air about her size!
Please listen to his STUPID and yes RACIST comments about Ms. Sidibe by clicking the link above. I am real bothered by his comments. And I am bothered by his sidekick Robin saying what she said too! The question is WHY DID HOWARD MAKE THESE COMMENTS AND WHY IS THIS NOT BIGGER THAN WHAT IT IS?
First of all Gab will find work again!!! She is looking over new roles right now Howard!!! And not only that I am sure OPRAH AND SPIKE AND DENZEL AND TYLER PERRY and others will make sure she will have a job acting in a movie!!! What a STUPID thing to say that Gabourey will not find another acting job!!!
It hurts me as African American that Howard would say that about her and hurts me even more that Gab's African American sista would also make negative comments about Sidibe!!!!
Gabourey seems like such a down to earth young lady with a great personality. Yes she is a large lady. This is true. And hopefully she will shed some pounds for her health. But when she is ready she will. She does not need CLOWNS like Howard and Robin blasting her on national radio!!
And here is a question. What kind of talent does Howard have or Robin have? I think the pitbulls that Shorty trains on "Pit Boss" on TV have more talent than Howard and Robin!!!!!!!!!!! All Robin does is laugh and makes a stupid comment after Howard's stupid comments!!!! It is beyond me why he makes millions. He is a no talent!!
These comments made by Howard and Robin should make Sidibe work harder and show the fool and crazy Howard that she is going to work and she will continue to be a wonderful actress and a great lady.
What Robin should have said on the radio as a African American female is how proud she was of Gabourey to be nominated for a Oscar and how proud she was of Monique to win a Oscar!!!! Instead of the very negative things said. Those comments make me angry and also very very sad.
What Howard said about Gabourey Sidibe is FLAT OUT WRONG AND TERRIBLE! I hope you readers are as bothered as I am by his comments.
Tags: acting,actress,african American,bigger,blasting,denzel washington,fat,gabourey Sidibe,gordon curvey,hollywood,howard,howard stern,huffington post,hurts,jock,lady,millions,monique,movies,music inner city,national,negative,online,oprah,oscar,personality,pitbulls,Podcast,precious,radio,robin,seattle,shed,shock,shorty,sista,size,spike lee,stern,stupid,talent,tyler perry,unfair,washington,webcast,weight,young