Tag Archive | "Usher"
Posted on 24 August 2016 by curvey in Featured, Hip-Hop/R&B
"One Man's Opinion" by Gordon Curvey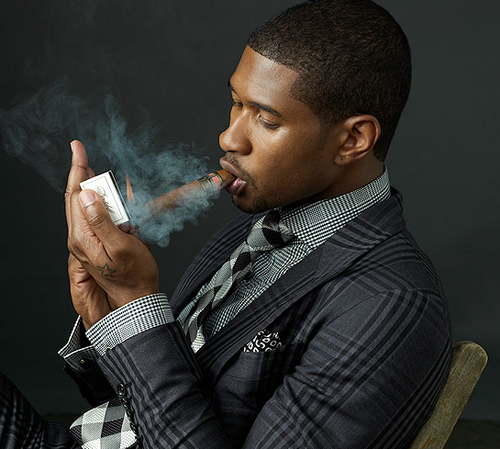 Watch "Sports Inner City TV" right here! From the Seattle Seahawks Training Camp, Vmac in Renton, Washington.
Watch via your smartphone, tablet, mac or pc WORLDWIDE! Just click the screen to the right and enjoy the webcast.

In the entertainment game, it is good to be a triple threat. Singer, dancer and actor. Only a few can do this big time and they are Beyonce, "J-Lo" Jennifer Lopez,  Justin Timberlake and Usher Raymond. There are others but the folks I mentioned are doing it on a big scale.
I remember interviewing a very young Usher Raymond when he was a young teenager out on the road with his mom as his manager. He came to Seattle to perform. You could tell when he was a 14 or 15 that this young fella was going places. He could sing and dance and had he knew what he was doing on the stage at a young age. He was trained well.
Usher is 37 years old and born in Dallas, Texas. His mom and former manager is Jonetta Patton and his father is Usher Raymond III. He has two children.  He was born in Dallas but was brought up in Chattanooga, Tennessee. He and family moved to Atlanta and at 12 his mom started to put a young Usher in singing contests.
A young Usher grabbed the attention of a person who worked for LaFace Records. And in the summer of 1994 Usher released his first album called by the way "Usher". Singles from that album included "Can U Get Wit Me" and "Think Of You".
Raymond really blew up in the late 1990s with his second album called "My Way" which came out in 1997. The album produced his first U.S. Billboard Hot 100 #1 single called "Nice & Slow". That album has went six times platinum by the Recording Industry Of America. Usher album "My Way" won him his first Grammy nomination in 1998 for the single "You Make Me Wanna".
That song also went to #1 in the UK singles chart and US Hot R&B/Hip-Hop charts. In 2001, Usher's 8701 album produced Billboard Hot 100 #1 single with the song "U Remind Me" and also "U Got It Bad". That single won him his first Grammy Award for Best Male R&B Vocal Performance in 2002. The song "U Don't Have To Call" won him a second Grammy in 2003. That song is my favorite song by Usher.
His 2004 album "Confessions" made him one of the best selling artists of the 2000s decades. "Confessions" sold over a whopping 20 million copies worldwide. And the album had FOUR singles IN A ROW on the Billboard Hot 100 #1 singles with "Burn", "Yeah", "Confessions Part II" and "My Boo". "Confessions" obtained three Grammy Awards in 2005.
"Here I Stand" in 2008 and "Raymond v. Raymond" in 2010 debuted on the top of Billboard 200. Other hits by Usher include "DJ Got Us Fallin In Love" (great song) and "Scream", also "There Goes My Baby", also "Climax".
Check this out. The RIAA ranks Usher as one of the best selling artists in American music history!! This is big. He has sold over 23 million albums and 38 million digital songs in the US alone. His worldwide sales are over 43 million albums and 75 million records overall. He also has won many other awards including 18 Billboard Music Awards and 8 Grammy Awards.
In 2009, Billboard named Raymond the #1 Hot 100 artist of the decade. For sure Usher at age 37 has had a great career and he is still young readers. He has so many mountains to climb in his career. Usher has a big movie coming out in which he plays the great boxer Sugar Ray Leonard in a movie about another great boxer  Roberto Duran called "Hands Of Stone". It is suppose to be great movie.
More big things are in store for Usher. Remember he is only 37. His talent will continue to grow.
"Music Inner City TV"/Comcast-Xfinity On-Demand & Xfinity X1/All west coast markets/Washington State-Oregon-California/go to "get local" and then "inner city tv" Coming up in a few days new program with guest via Skype from Miami rapper Purpose.
Tags: billboard,boxer,dancer,duran,grammy,leonard,nominaton,ray,raymond,roberto,singer,sugar,UK,Usher
Read More Comments Off on "Music Inner City Bio" Usher Raymond
Posted on 09 March 2013 by curvey in Featured, Much More
"One Man's Opinion" by Gordon Curvey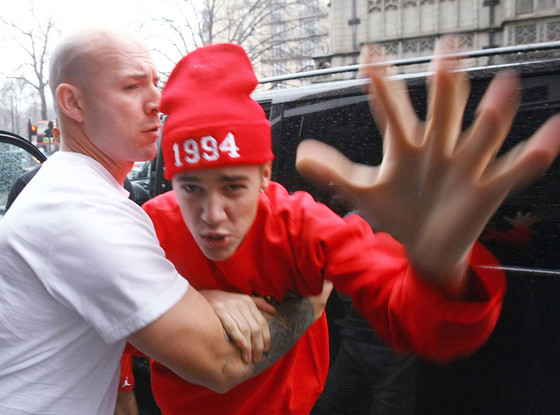 As you know people and families have to try to put food on the fridge, gas in their cars and have to pay their bills every month. And those people include the paparazzi in Hollywood and New York and other cities. Those of you who don't know what that is. That is folks who take photos of stars etc to sell to the many magazines and now online outlets all over the world.
A lot entertainers do not have a problem with the paparazzi and love to get their photos taken where ever they are at. And others do not like it when the paparazzi is following them EVERY WHERE. And I mean every where!!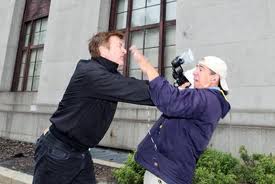 One star who is having a huge problem is Justin Bieber. This cat cannot go to the bathroom without hundreds of folks trying to take a pic. And in his opinion and mine, it has got out of hand. And it seems Justin is getting fed up and at times is fighting back at the paparazzi. The other day overseas he went off on the paparazzi as he and his bodyguards tried to enter his SUV.
With Bieber being such a huge star right now it is a big problem that is getting worse when it comes to him being out in the public. He cannot do anything. Cannot go the beach, cannot go out to have dinner. Cannot go to Burger King for a burger etc. Bieber is a 19 year old fella. This is a problem that comes with being such a worldwide superstar. And sorry to say, when it comes to Bieber it is what happens when you become a superstar. He should not have become a singer and just grew up as a regular teen. But he decided to be a entertainer. So sorry Justin you just have to try to handle the paparazzi the best way you can without getting violent. But it has got out of hand.
Also actor Alex Baldwin has had many problem with the paparazzi. And he has fought with them over and over. He of course is not a worldwide star as Bieber is but he still has problems when he tries to go to dinner with his lady etc. It is a known fact Baldwin does not like the paparazzi.
Other stars like Rihanna and Beyoncé and Usher etc seem to not have problems with the paparazzi. You never hear about other big stars like them having problems. But for sure you hear about Chris Brown and Justin Bieber and Alex Baldwin and others having problems with the paparazzi. So it is a problem because like I said, the paparazzi are trying to make money. Just like Bieber and Baldwin are. Who wins readers?
Comments on this story? Holla at gcurvey@yahoo.com or www.facebook.com/gordon.curvey or www.twitter.com/gcurvey and also check out our new "Music Inner City TV" Ustream 24-7 webcasts. Playing past programs of "M.I.C-TV" And look out for "Music Inner City Radio" right here! Playing classic soul/classic hip-hop and a few new songs. Plus urban sports news discussing basketball, football and baseball and more!
Tags: 19,alex,baldwin,bieber,bodyguards,brown,chris,entertainer,hollywood,justin,magazines,paparazzi,pics,problem,riahanna,superstar,Usher,worldwide
Posted on 22 November 2010 by curvey in Featured, Hip-Hop/R&B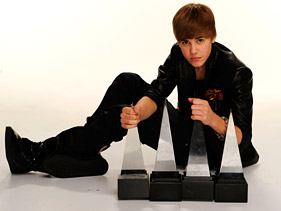 ARTICLE FROM mtv.com (Full story click here)
This year I was posted up in snowy and cold Seattle to watch the 2010 American Music Awards. I have been lucky enough to cover the AMA's only once. Why I do not understand but anyway I always give my opinions of the "urban" acts of the show right here.
The show started with a great with a performance by Rihanna. She looked a little nervous. Her dancing skills need to improve a little but the female can sing so she make up for the lack of dancing skills.
I enjoyed the song by rocker Kid Rock as well as the performance by Enrique Iglesias and Pitball. I really liked the performance.
I also enjoyed the performance by Ne-Yo. It was one of the best of the night. Also young Justin Bieber performance was real good with the gospal group in the background. He got a standing ovation. Bieber also won four awards.
Usher performance was great too. Full of energy and great dancing. The show ended with a performance by The Backstreet Boys and New Kids On The Block together. It was a great ending of the show. Shout out to the AMA's for putting on a energetic and exciting show year after year.     Gordon Curvey
Watch entire programs of "Music Inner City TV" RIGHT HERE on the #1 urban website on the Internet from the Northwest (U.S.) "Music Inner City New Magazine"
And listen to podcasts of "Music Inner City Radio" RIGHT HERE also. "Music Inner City TV" airs 24/7 on Comcast On Demand all over Western Washington state. Go to "get local" and then "around the sound" And "Music Inner City Radio" airs every Friday night in Seattle area on 1150am KKNW.
Future guests include former NBA player and Seattle Sonic Olden Polynice, the younger brother of super-producer Timberland, Sebastian, Mon E-G, L.E.S.G.O, Marcus Camby and Westley Matthews Jr. and much more!!!
Tags: ama's,american music awards,enrique Inlesias,justin bieber,music,performance,pitball,rihanna,Usher,webcasts
Posted on 28 October 2010 by curvey in Featured, Hip-Hop/R&B
ARTICLE FROM digitalspy.com (Full story click here)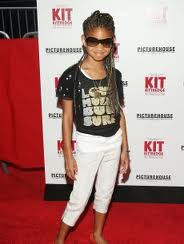 The young daughter of Will Smith and Jada Pinkett Smith, Willow Smith wants fame just like her parents and if that is the case, she will be a mega star.
Young Willow has a new song out "Whip My Hair" that is blowing up. She is starting out in the music business very very young which is good.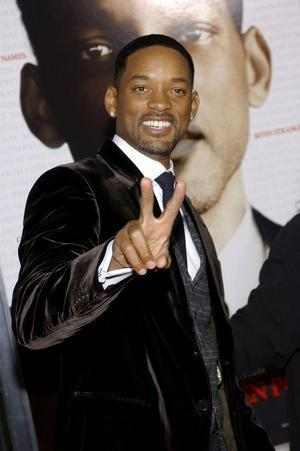 Artists like Usher and Bow Wow started out very young. And they are still going strong. Of course Will can train his young daughter in the game. All the ups and downs of the music business.
One of Smith's young sons is a actor and a good one at that. He will have a long career in the acting business just like his daughter will have a long career in the music business.
You will be able to watch Willow Smith's new music video "Whip My Hair" very soon on "Music Inner City TV" which airs all over Wetern Washington state on Comcast On-Demand 24/7 (just go to "get local" and then "around the sound" and hear the song on "Music Inner City Radio" on 1150am KKNW every Friday night at 10pm (unless there is a game and it will start right after the game). The radio shows streams online live at www.1150kknw.com
Podcasts and webcasts are right here on "Music Inner City News Magazine"
Tags: bow wow,Business,daughter,fame,music,parents,radio,Usher,wahington,whip my hair,will smith,willow smith,young
Read More Comments Off on Young Daughter Of Will Smith Wants Fame Like Parents
Posted on 13 September 2010 by curvey in Featured, Hip-Hop/R&B
ARTICLE FROM mtv.com (Full story click here)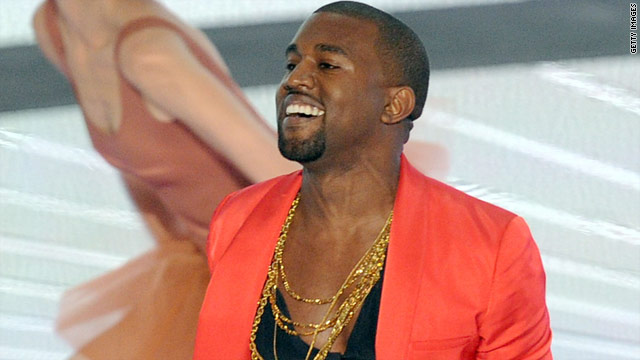 The 2010 MTV Video Awards was a great show. As a person in the music industry I tried to watch as a fan instead of a cat in the game.
Drake, Mary J. Blige and Swizz Beats did a great performance as did Eminem and many others but I think the performance of the night went to Usher.
Some people were saying Usher has "lost a step" from the young Usher from the past. But Mr. Raymond let everyone know "I'm back" His performance was great. I bet you Chris Brown was watching somewhere saying "Man I have work to do"
The legendary Cher came out in a outfit that she wore at the 1989 MTV Awards. Hardly hiding anything. The 64 year old performer got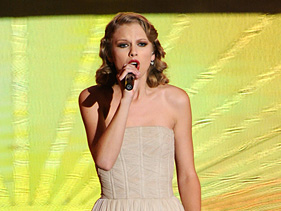 a standing ovation. She gave a award to singer Lady GaGa who started to cry because she was getting a award from one of her idols.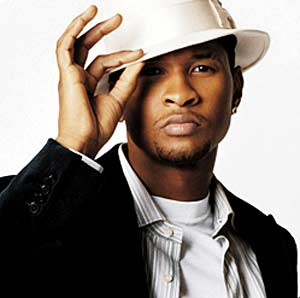 The show ended with Kanye West. His song was mainly about making mistakes and trying to make for them.
Of course we all about him taking a MTV Award from singer Taylor Swift. Taylor performed earlier in the show. Her song talked the incident with West. I enjoyed both Taylor's performance as well as West. His new song is called "Runaway"
I hope we can all move on from the West-Swift incident. West if VERY talented as well as young Taylor. Later with the negative crap. Let's move on!! Check out CNN's article on the MTV Video Awards. Click the link above.   Gordon Curvey
Please check out the MTV section right here on "M.I.C News Magazine" for highlights and more.
In a few weeks we will feature a our salute to "Oprah" because of her ending her 25 years of the "Oprah" show.
"M.I.C-TV" will have the EXCLUSIVE interview we did with Oprah a few years ago on the show!! Details soon!
Tags: awards,cher,drake,exclusive,kanye West,Lady GaGa,MTV Awards,oprah,peformance,Taylor Swift,Usher,video