Tag Archive | "ustream"
Posted on 14 November 2011 by curvey in Featured, Sports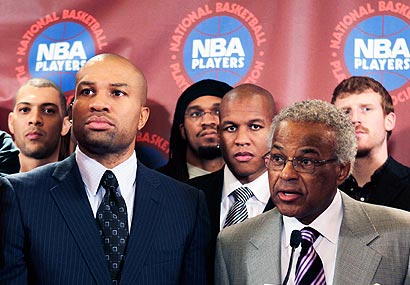 ARTICLE FROM nba.com (Full story click here)
I was thinking positive regarding today would be a good day as far as ending the NBA lockout but I was wrong big time because the NBA players rejected the owners deal.
The owners led by David Stern had a deal on the table that would have started the season on December 15th and the season would be a 72 game season instead of 82. But that ain't going to happen.
The way it looks now readers NBA fans will have to look at old games from the 70's and 80's and 90's on NBA-TV instead of watching KD, KG and Kobe. This is truly truly sad.
I am on the players side big time. The players make the NBA so the owners can bank BIG dollars. Fans pack NBA arenas to see D-Wade, LeBron, Dirk, Seattle's own Jamal Crawford and Jason Terry and others play but it looks like we will not watch NBA games for awhile.
If you listened to Stern today, the owners will not back down and he blasted Billy Hunter who works for the players. He sounded very arrount and uppity. Like what Bryant Gumbel and another person said about Stern that he acts like a "platation owner and the players are his slaves" This is outrage!! Remember the NBA players are majority African American or a person of color and the owners are 99% white. Micheal Jordan is the only black owner.
Being in Seattle, I cannot watch live NBA basketball anymore so I hav to watch on TV or go to Portland or watch a game their games are always sold out. I have to watch the games on NBA-TV or TNT or ESPN. I just want to see the season start. That's all I want as a sports fan.   Gordon Curvey
Tags: basketball,games,kobe,NBA,players,portland,seattle,stern,ustream,walkout
Posted on 13 September 2011 by curvey in Featured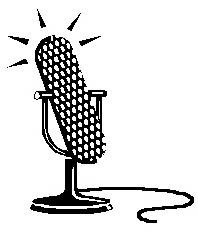 "MUSIC INNER CITY RADIO" podcast. A special broadcast with some of the music by the late 2Pac. This program is 24/7 on-demand. A spinoff of "M.I.C Radio" here in Seattle on Alternative Talk 1150am KKNW every Friday a little after 10pm Seattle time/Click here to listen to this program
ARTICLE FROM atlantapost.com (Full story click here)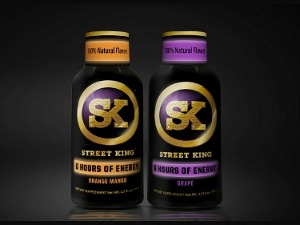 I don't care if 50 Cent aka Curtis Jackson is from the East Coast. I am writing about a dude who is not just about grabbing the mic and rapping in city to city and buying big cars and more. 50 is about making money and also giving back.
He is starting a new energy drink called "Street King" and every time someone buys the new drink, it will help a poor kid have a meal in Africa and elsewhere. This is a great move by 50.
Read the article and you will learn more what he has done to give back. To many times we read about rappers like T.I. or Shyne or DMX and The Game getting in trouble.
Might of face The Game is in the news for maybe calling 50 gay in a tweet recently. And that 50 may be gay like a lot of rappers but not admitting it. Just ANOTHER beef started by The Game in his years of problems with 50. When in the hell is it going to stop?
Of course 50 made about 200 milion dollars when he sold his investment in Vitimin Water. And other business ventures has lined the pockets of 50. Plus he makes a lot of cheese making movies in Hollywood.
But this news business he is starting is great on the part of 50. Selling energy drinks and feeding children. The majority media needs to talk more about this. BUT as many of us know the majority media wants to talk negative instead of positive when it comes to hip-hop and rap artists. Sometimes they do good things!   Gordon Curvey
Watch our new program "Music Inner City TV" via USTREAM TV EVERY FRIDAY NIGHT AT 11:05PM Seattle time (Pacific Time) Playing urban music videos and exclusive interviews and public service announcements and talking urban sports.
It is broadcast LIVE from the studios of "M.I.C" in Seattle, Washington. To watch the show go to "Music Inner City News Magazine" www.musicinnercity.com and click the USTREAM TV screen.
Tags: 50 Cent,Business,children,feed,inner city,live,music,negative,pockets,seattle,show,ustream,watch
Posted on 02 September 2011 by curvey in Featured, Hip-Hop/R&B
ARTICLE FROM s2smagazine.com (Full story click here)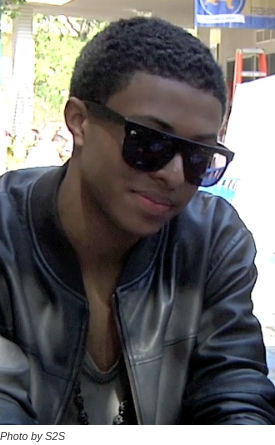 We have seen young Diggy Simmons grow up from a little kid to a young man because of watching him on TV for years on "Run's House"
Of course his father is the legendary Rev. Run of the group Run D.M.C. Rev. Run has done a great job in bringing up his kids. A great job. Some think Rev. Run's kids are spoiled brats. I do not think that at all.
It seems to me Rev. Run made his kids get a good education in school and has brought up his kids to want to work hard when they get older. Diggy Simmons has grown up and has worked hard to make a name for himself in hip-hop.
Yes for sure doors was opened up for Diggy because of who his daddy is but truth be told young Diggy Simmons has skills. Real talk. He really does.
Here is a question. If you watched "Run's House" you will know that Diggy Simmons big brother JoJo is also a rapper but we have not heard from JoJo regarding his music. Maybe we will one day. In the meantime, shout out to Diggy Simmons and we will be playing his videos soon on Seattle's own "Music Inner City TV"  Gordon Curvey
Watch "Music Inner City Ustream TV" right here!! Every Friday night at 9pm to 10pm Pacific Time and midnight Eastern time. Playing urban music videos, exclusive interviews and more LIVE from Seattle, Washington.
Tags: brother,daddy,diggy simmons,grown,inner city,jojo,kids,legendary,music,rev run,skills,tlk,tv,ustream,young
Posted on 14 May 2010 by curvey in Featured, Hip-Hop/R&B
ARTICLE FROM theybf.com (Full story click here)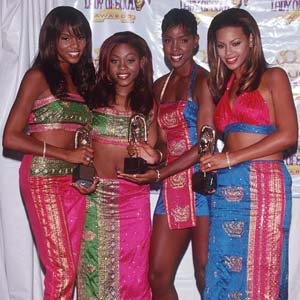 Do you think ALL the members of Destiny's Child will get together for one last time for a new cd or tour of the U.S and elsewhere? Well it could happen .
That means Michelle, Beyonce, Kelly, Farrah and former guest on Seattle's own "Music Inner City TV" Letoya Luckett.
Man that would be off the hook and  for sure money maker for the group and for Columbia Records and for the music industry as a whole.
I have not heard to much from Farrah. Kelly has put out a few cd's but truth be told, they did not sell well and Michelle has done well putting out gospel cd's and Beyonce…………well we all know she has done very very very well in movies, singing etc. She is a triple threat in the entertainment business.
So in reality Beyonce has to lower her ego for the benefit of her child hood friends to be reunited and form Destiny's Child again.
So let's see what happens readers and see if Destiny's Child will get together again. This time with Farrah and Letoya. Stay tuned and we will have all the news right here on "Music Inner City News Magazine"
Listen to the best in classic soul and new music and interviews 24/7 via Ustream LIVE from the studios of "Music Inner City" in Seattle It is "Music Inner City Radio"
Just click the "Live Ustream" link above anytime you want. Smokey, Four Tops, Cameo, Bobby Brown, Whitney, Jackson 5, and much more and new and recent music.
And for those of you in the Seattle area please listen to "Music Inner City Radio" every Friday night at 10pm on 1150am KKNW. And it also airs online at www.1150kknw.com New music, classic soul, interviews and more!!
Tags: anytime,beyonce,classic soul,destiny's child,exclusive,gordon curvey,inner city,internet,kknw,listen,live,music,new,radio,reunion,seattle,ustream,whitney