Tag Archive | "webcasts"
Posted on 22 November 2010 by curvey in Featured, Hip-Hop/R&B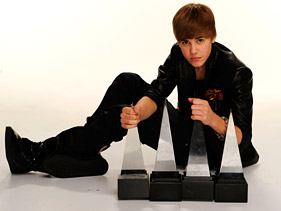 ARTICLE FROM mtv.com (Full story click here)
This year I was posted up in snowy and cold Seattle to watch the 2010 American Music Awards. I have been lucky enough to cover the AMA's only once. Why I do not understand but anyway I always give my opinions of the "urban" acts of the show right here.
The show started with a great with a performance by Rihanna. She looked a little nervous. Her dancing skills need to improve a little but the female can sing so she make up for the lack of dancing skills.
I enjoyed the song by rocker Kid Rock as well as the performance by Enrique Iglesias and Pitball. I really liked the performance.
I also enjoyed the performance by Ne-Yo. It was one of the best of the night. Also young Justin Bieber performance was real good with the gospal group in the background. He got a standing ovation. Bieber also won four awards.
Usher performance was great too. Full of energy and great dancing. The show ended with a performance by The Backstreet Boys and New Kids On The Block together. It was a great ending of the show. Shout out to the AMA's for putting on a energetic and exciting show year after year.     Gordon Curvey
Watch entire programs of "Music Inner City TV" RIGHT HERE on the #1 urban website on the Internet from the Northwest (U.S.) "Music Inner City New Magazine"
And listen to podcasts of "Music Inner City Radio" RIGHT HERE also. "Music Inner City TV" airs 24/7 on Comcast On Demand all over Western Washington state. Go to "get local" and then "around the sound" And "Music Inner City Radio" airs every Friday night in Seattle area on 1150am KKNW.
Future guests include former NBA player and Seattle Sonic Olden Polynice, the younger brother of super-producer Timberland, Sebastian, Mon E-G, L.E.S.G.O, Marcus Camby and Westley Matthews Jr. and much more!!!
Tags: ama's,american music awards,enrique Inlesias,justin bieber,music,performance,pitball,rihanna,Usher,webcasts
Posted on 19 June 2010 by curvey in Television Show
Complete program of "Music Inner City TV" from Seattle with guest r&b singer Joe plus music videos you don't see all the time on MTV, VH1 or other video ch.
Podcast: Play in new window | Download
Tags: classic soul,hip-hop,joe,kknw,Podcast,r&b,seattle,urban,videos,webcasts
Posted on 24 May 2010 by curvey in Featured, Sports
ARTICLE FROM gossiponthis.com (Full story click here)
"One Man's Opinion" by Gordon Curvey
We all know about the situation with mega-star Tiger Woods and his wife Elin.
You must have been on Mars or maybe the moon if you don't know something about it.
It has been a real big mess. Brought on by Tiger and his womanizing for female to female to female to female. You get the picture.
I have said here on "M.I.C News Magazine" that I really do not care about Tiger's love life. I just want to see Woods win events and catch up the great "Bear" Jack Nicklaus. I watch golf ONLY when Tiger is near the lead and I watch tennis ONLY when Venus and Serena is playing.
But I took notice the other day that Tiger's wife Elin may want a whopping $750 million in a possible divorce from Tiger. Word is Tiger is only worth $600 million so how is this only to work out??? PLUS she wants the kids too.
To me that is VERY VERY greedy on the part of Elin if this is true. Yes Tiger was big time wrong, BUT Elin in my opinion is wrong too for asking for so much.
"Music Inner City News Magazine" is a all around urban website offering webcasts, podcasts, COMPLETE "M.I.C-TV" programs, COMPLETE 1150am KKNW programs.
Plus we cover urban sports and much more! Including LIVE and ON DEMAND Ustream TV shows from the studios of "Music Inner City TV and Radio" in Seattle, Washington (U.S)
Tags: divorce,elin,music inner city,podcasts,seattle,tiger woods,washington,webcasts,website,wife
Posted on 25 April 2010 by curvey in Featured, Much More
Below pic and story from tbs.com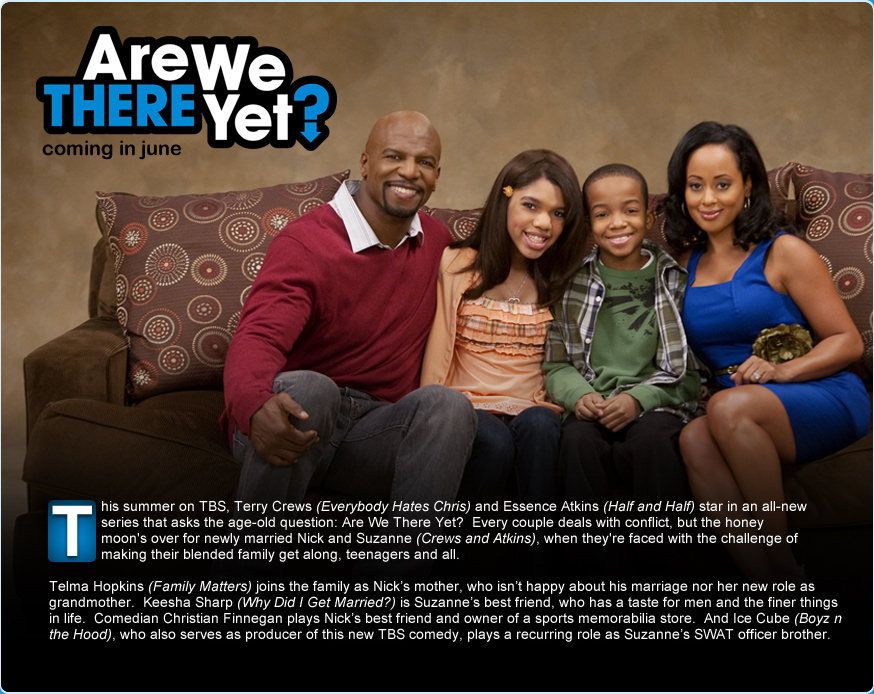 "One Man's Opinion" by Gordon Curvey
As a African American I AM TIRED OF TBS AIRING THESE SITCOMS WITH A AFRICAN AMERICAN CAST IN A COMEDY.
TBS already airs  "Amos and Andy" look-a-like programs produced by Tyler Perry and now here comes "Are We There Yet" produced by former guest on Seattle's Music Inner City TV, Ice Cube.
Why is it we are doing these comedies with African Americans acting like clowns and buffoons?
What about a program or series with a African American cast IN A WEEKLY DRAMA!!! What about that readers? I will not watch one more minute of "Meet The Browns" and the other Perry produced shows.
It is flat out embarrasing to see these clowns so called acting like "colored folks" of "darkies" in the 1920's Bill "Bojangles" Robinson, Steppin Fetchin type movies/programs.
Ice Cube has been on my show three times as a legendary rapper. I wish my brotha can produce a drama on TBS, instead of a ANOTHER comedy with a all African American cast. IT IS BADLY NEEDED IN MY STRONG OPINION!!!
Watch our USTREAM TV shows featuring past "M.I.C-TV" programs. Just click on the links above.
And listen to "Music Inner City Radio" podcasts of our 1150 KKNW programs. Just click the link above.
Tags: african americans,clowns,comidies,ice Cube,music inner city,opinion,podcasts,programs,radio,readers,seattle,series,sitcom,tbs,tv,tyler perry,webcasts
Posted on 14 April 2010 by curvey in Featured, Much More
ARTICLE FROM nicolebitchie.com (Full story click here)
"One Man's Opinion" by Gordon Curvey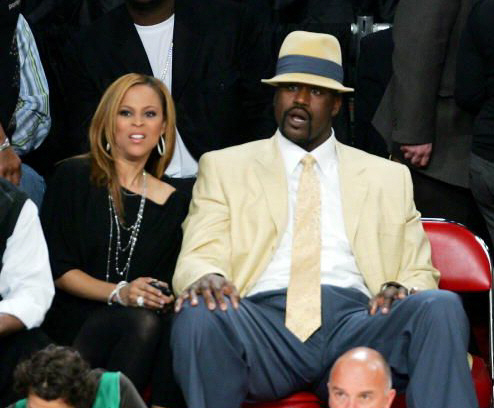 I watched the first show of "Basketball Wive's" on VH1 and was very disappointed. To me it was a program about a bunch of gold diggers who have the nerve to get on national TV and bash their ex husbands.
One so called female was a for real clown dancing at this "How Lo Can You Go" event by Ludacris. She was drunk and acted a for real fool.
Here is the thing that bothers me about this program. These ex wife's of NBA players or ex NBA players left these females with plenty of cash, so why would they bash there ex's on this program?
Also I am tired of seeing "motor mouth" sistas on these reality shows. Talking about how "cute" men are and how much cash they have and cars they drive.
Another reality show "Let's Talk About Pep" is the same thing. Motor mouth sistas talking about how cute this man etc.
Yo readers, how come the fella has to be "Mr. Handsome" or god's gift" Why not a normal dude that treats the lady like a lady should be treated? He may not be the best looking cat around just a real nice man? Think about it.
But Big Shaq O'Neal is saying enough is enough and wants to shut down production of this program.
Check out MTV with entertainment news, video and more RIGHT HERE! Plus watch HOURS of M.I.C-TV programs and much more right here on "Music Inner City News Magazine"
And why buy from our sponsors! IT IS SAFE AND SECURE!!!
Tags: inner city,internet,lady,magazine,mtv,music inner city,news,pep,podcasts,readers,reality shows,seattle,Shag,television,VH1,video,webcasts
Posted on 11 April 2010 by curvey in Featured, Much More
ARTICLE FROM seattletimes.com (Full story click here)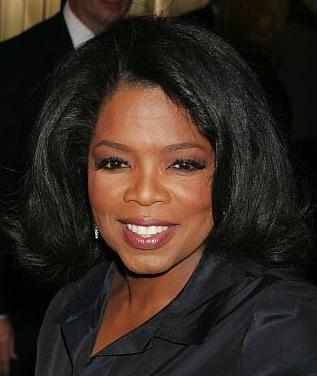 "One Man's Opinion" by Gordon Curvey
Former guest on Seattle's Music Inner City TV, media icon Oprah Winfrey plans to have her own nighttime program on her own new network OWN. The new network starts next year.
OWN will be in 80 million possible homes on cable. Her legendary program "Oprah" will end next year before the new network starts.
It is going to be very interesting to see what happens to Winfrey's new network and how the different programs will do. We all know most of the things she does turns to gold. I am sure this will too.
Oprah being a African American female, will surely have a diversity of programs on OWN. Unlike every other cable network besides Black Entertainment Network.
In the almost 20 years of doing "Music Inner City TV" I feel getting the one on one interview with Oprah  was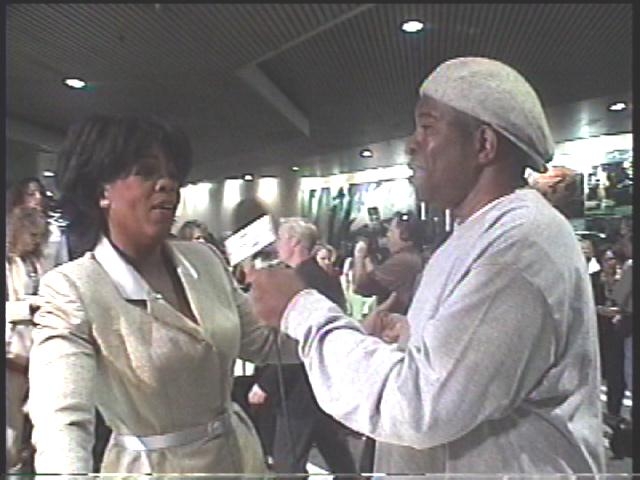 my top interview over James Brown, Stevie Wonder, Al Green, Chaka Khan and other legends. Because of the positive things Oprah and her people said about my program. Winfrey and her producers do not do anything without checking backgrounds and they found out about the positive things we have done in the Seattle area and decided we would obtain a interview with the Big O. (pic of Oprah and myself to the right)
We will continue to give you breaking news on the new OWN network RIGHT HERE on "Music Inner City News Magazine"
Starting this week please watch out new pre-recorded "Ustream TV shows. Every other day we will have new recorded Ustream TV shows with underground music videos that will not see on BET or VH1 or MTV. Plus urban sports news/entertainment news and more.
Just click "pre-recorded Ustream TV" link at the top of our home page and enjoy! Plus we will have cd giveaways and more!!
Plus watch the latest entertainment news from MTV RIGHT HERE!!
Coming up soon on MIC-TV is a EXCLUSIVE with Snoop Dogg's mom and aunt. Evangelist Beverly Broudous Green and Erma "Dena" Varnado and the son of legend Stevie Wonder, Mumtez Morris!!
Tags: Al Green,breaking news,Chaka Khan,gordon curvey,interview,James Brown,magazine,music inner city,oprah winfrey,OWN,people,podcasts,positive,producers,seattle,television,washington,webcasts
Posted on 28 March 2010 by curvey in Featured, Politics
ARTICLE FROM wikipedia.com (Full bio click here)
"One Man's Opinion" by Gordon Curvey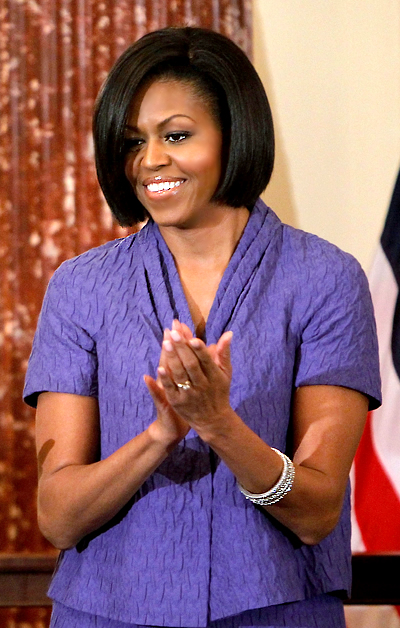 Friday night I was watching Fox News and the "Hannity" program to see what Democrat he was going to beat up on or what negativity he was going to throw down on President Obama.
Then all of a sudden BAM!! He blasts Nickelodeon TV for giving First Lady Michelle Obama a award for the work she is doing. Hannity said the kids station is "leaning toward the left"  WHAT!!!!! I could not believe what I was hearing readers. It was a OUTRAGE!!
If Hannity is not beating up on the President, then he will pick his wife to beat up on. Since the President has been in office I do not think Hannity and others on Fox News or even others on the right, have said anything positive about the beautiful and intelligent and outstanding Michelle Obama.
Michelle is a GREAT First Lady and a GREAT role model for young girls and young ladies of ALL COLORS AND RACES. And also she is a wondeful mom to her kids. How cats like Hannity can say ANYTHING negative about her and a award she is getting is BEYOND ME!!!
Watch "Music Inner City TV" webcasts right here. Just click the screen to the left for our latest program and previous COMPLETE programs click "Television Show" link above.
And also listen to "Music Inner City Radio" podcast here from our "Alternative Talk" 1150am KKNW programs. Just click "podcast" link above. Entertainment and urban sports news, classic soul and hip-hop music and exclusive interviews!!
Look for EXCLUSIVE interviews and music videos that no one in the Northwest can offer.
Despite all the hate from promoters and local artists here in the Seattle area, we are here to provide entertainment and information that NO ONE in the Northwest can offer!! For the supporters of "Music Inner City Entertainment" THANK YOU!!
Tags: artists,award,colors,Democrat,exclusive. interviews,First Lady,fox news,Hannity,kid's choice awards,Michelle obama,music inner city,music inner city radio,negative,nickelodeon tv,northwest,obama,podcasts,president obama,races,seattle,sports inner city,washington,webcasts
Posted on 25 March 2010 by curvey in Featured, Sports
I watched the University of Washington Huskies get beat by West Virginia I just though of a flashback of sports radio hosts here in Seattle not wanting Lorenzo Romar.
Few years ago the Huskies were looking for a new head basketball coach here in Seattle. A lot of names were mentioned at the time. One of which was current head basketball coach Lorenzo Romar.
Also mentioned was the head coach at Gonzaga, Mark Few and local high school star and at the time college head coach Quinn Snyder and others.
On local sports radio KJR here in Seattle, talk show hosts Mitch Levy and Dave "Softy" Mahler and Steve Sandmayer got on the radio and demanded the UW DO NOT HIRE ROMAR. They did it over and over and over again over the air.
They said "what has he done" as a head coach etc. Mahler was the most vocal. The day of the press conference at the UW naming Romar as head coach at the UW, Mahler was blasting the head people at the UW for hiring Romar. The Mahler and Levy at KJR wanted a guy like Snyder or Few. No Romar!!!
I went to the press conference to confront Mahler and ask him why is he there covering the press conference and asking questions when he was on the air blasting Romar the SAME MORNING!! I will admit things got a little heated between myself and Mahler. I did not like him being there acting like everything is cool when he and others at KJR did not want Romar as the new head basketball coach at the University of Washington.
Well a few years later, look at the University of Washington basketball program now!! They were in the Sweet 16!! And Romar has helped send players like Brandon Roy and Nate Robinson and Spencer Hawes to the NBA. Even former player Will Conroy has been up and down in the NBA. Lorenzo Romar has put the U-Dub on the NCAA basketball map.
I get kind of upset when I hear Levy and Mahler on KJR kissing his butt now, knowing they DID NOT want Romar as the head coach. I wish I had a recording of the negative stuff Mahler and Levy was saying about the possible hiring of Romar.
Anyway big shout out to Romar, Quincy Pondexter, Isaiah Thomas, Matthew Bryan-Amanings and the rest of the University of Washington Huskies for going all the way to the Sweet 16. You made us Seattle area sports fan happy!
And also watch ESPN "Right Now" for more news and video from NCAA basketball games and the march to the final four.
Tags: basketball,kjr,music inner city tv,NCAA,podcasts,romar,seattle,Sports,sweet 16,University of Washington,washington,webcasts,West Virginia
Posted on 21 March 2010 by curvey in Featured, Hip-Hop/R&B
ARTICLE FROM hwheard.com (Full story click here)
"One Man's Opinion" by Gordon Curvey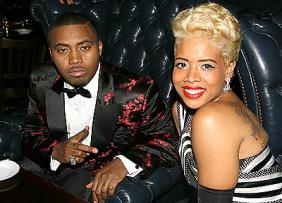 To many times we hear of negative stories concerning hip-hop and rap artists. To many times we read about rappers going to jail for different reasons like Lil Wayne, T.I and others. But here is a POSITIVE story.
Nas is going back to obtain his high school degree that he did not get when he was younger. This a very positive story.
He is saying to his fans and to youth all over that a high school education and a degree is important. And Nas is saying also that he is a role model and wants young inner city kids to take education serious and to go to school and get a education.
Yes we read stuff about Nas and his wife Kelis who is also a entertainer and their kind of nasty divorce in the news etc, but this story needs to be told too folks!!
As a OG in the music game, Nas is one of my favorite artists. Truth be told, he has not got the recognition he should get. Not to many cats can throw down lyrics like Nas. He tells a story about politics, relationships, life in the "hood" and more. Nas is a true hip-hop king!
Shout out to Nas for saying to kids, "Stay in school and get your education".
LISTEN TO THE LATEST "MUSIC INNER CITY RADIO" PODCAST ON SEATTLE'S 1150AM KKNW RIGHT NOW!! Just click the "podcast" link above.
"Sports Inner City Online" is a spinoff of Seattle's own "Music Inner City TV" the ONLY locally produced music video/interview program in the Northwest. On the air for almost 20 years!
"Sports Inner City Online" features urban sports news and issues, "Sports Inner City Radio" podcasts, Ustream TV and more. It is one of only a few urban sports websites on the Internet.
It is at www.sportsinnercity.com
Tags: degree,divorce,education,entertainment,gordon curvey,high school,hip-hop,issues,kelis,kids,Lil Wayne,Music Iner City TV,nas,One Mans Opinion,online,podcasts,positive,rap,rappers,school,seattle,Sports Inner City City,T.I.,tv,ustream tv,washington,webcasts
Posted on 12 March 2010 by curvey in Featured, Hip-Hop/R&B
ARTICLE FROM essence.com (Full story click here)
"One Man's Opinion" by Gordon Curvey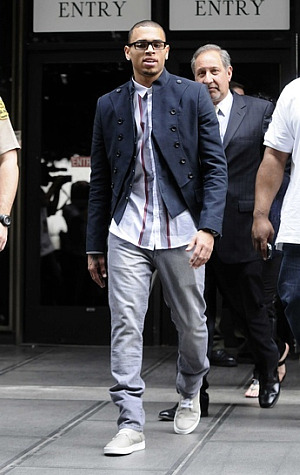 Singer Chris Brown is doing something he thought he would never do. And that is to ask for his fans support in buying his new cd and is also asking radio to play his music.
Ever since his problem of beating of singer Rihanna, he has had problems with his career.
It is for sure not like it was before the problems came down on him.
But in reality Brown cannot blame anyone but himself for his problems. He brought them on himself. He should have did what he did to the beautiful Rihanna.
Having said that, the question is this. Is it time for fans to forgive Brown and buy his music? Is it time for radio to start playing his music again? Truth be told I do not even hear any past Chris Brown music on the radio like "Kiss-Kiss-Kiss" and others. Do you?
Brown is doing every thing courts have asked him to do and more. He is even going to schools and community centers to talk to talk to youth etc.
What will it take for radio and fans to support Chris Brown like before the Rihanna incident? It does not help when programs on TV like "The Insider" and "Showbiz Tonight" continue to blast Brown when ever they can.
This story is very very interesting. Let' see if the negative treatment of Chris Brown will continue. For his sake and career, I hope the negativity stops.
"Music Inner City News Magazine" The #1 urban online news magazine in the Northwest (U.S.) A spinoff of "Music Inner City TV" on Comcast On-Demand all over Western Washington state 24/7! Just grap your remote and go to the "music" list.
Tags: 24/7,beautiful,blast,brown,centers,comcast,community,continue,courts,crhis brown,entertainment,forgive,help,incident,inner city,magazine,music,music inner city tv,negative,northwest,on-demand,play,podcasts,r&b,radio,remote,rihanna,showbiz tonight,singer,spinoff,television,the insiders,treatment,urban,washington,webcasts