Tag Archive | "website"
Posted on 08 January 2012 by curvey in Featured, Much More
ARTICLE FROM s2smagazine.com (Full story click here)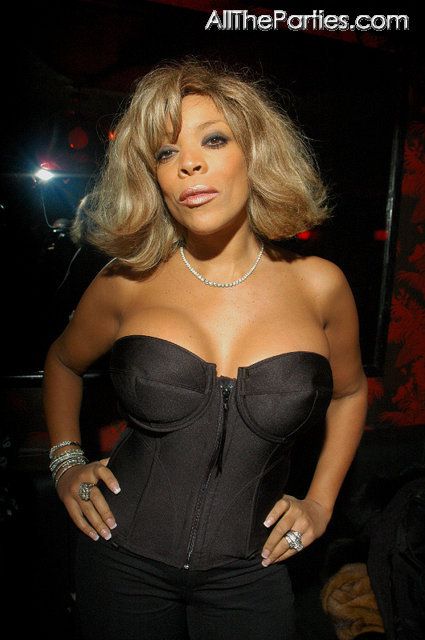 BREAKING NEWS: Beyonce gave birth to a baby and herself and father Jay Z named the little baby girl Ivory Blue.
Readers again I don't like to bash my brothas and sistas here on "Music Inner City News Magazine" but once in awhile I have to give my opinion on a topic. This time it is talk show host Wendy Williams.
She has made a career for herself by putting entertainers on blast first on radio in New York and now a TV talk show host. She thinks she is a expert on relationships because as far as we know her relationship with her husband is solid. But then again she does not talk about love life does she? HELL NO!! Sh talks about everyone else's love life BUT HERS!! But I think she goes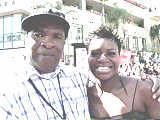 overboard at times.
She went overboard with singer Whitney Houston years ago blasting her on her drug use and her relationship with Bobby Brown and much more including blasting former guest on "M.I.C-TV" the legendary Oprah Winfrey and her friend Gayle King and now she has gave her opinions on singer and another former guest on "M.I.C-TV" Fantasia. (yours truly with Fantasia pic)
Wendy has decided to give her opinions on Fantasia and her relationship with the father of her new baby and how she feels that it was a mistake for Fantasia to mess around with a man who at the time was not divorced his wife In my opinion Wendy went overboard with her opinions on her TV show. Way overboard folks. This is my opinion readers.
But I watched Wendy's program when she blasted Fantasia and I feel she went over the line. Williams acted like she was a expert on Fantasia and her love life. We do not know how Fantasia really thinks. Who in the hell is Wendy to speak on a relationship that she is not in? Yes Fantasia had a reality show that we the viewers could view see what is going on with Fantasia and her love problems including a failed suicide attempt. But we did not see everything going on in her life.
Well I guess if you are a public figure your life is a open door. And maybe Fantasia left the door open when she did the reality show. But Wendy better watch out because if she has a problem in her relationship or does something wrong maybe Whoopi Goldberg or the website Nicole Bitchie and others might come after her! Real talk! Watch out Wendy!   Gordon Curvey
Advertise with "Music Inner City News Magazine" at our VERY low prices on TV/Radio/Online. Call 206-445-3989 or 206-414-6118 or gcurvey@yahoo.cm
Tags: blasted,fantasia,gayle,guest,love,mistake,nicole bitchie,opinions,oprah,singer,talk,website,wendy williams
Posted on 04 September 2010 by curvey in Featured, Much More
ARTICLE FROM huffingtonpost.com (Full story click here)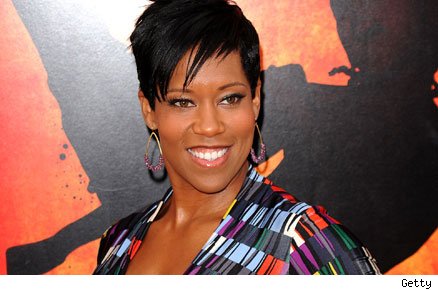 As I sat and watched the red carpet activities for the Emmy Awards that aired recently, I said to myself, where are people of color? Are they in attendance? Are they there? If so, they are not being interviewed.
Something was wrong. Of course the same ole same ole's were interviewed. Seal and his wife, and a few more but that was it. It was like African Americans and people of color do not act on television.
Readers I do not like to discuss color a lot here on my website, but today I was on the internet and saw beautiful actress Regina King's article in the Huffington Post regarding the lack of African Americans and people of color nominated for Emmys this year.
In the last few years, only 53 non-whites have been nominated out of 1,000 nominations for a Emmy in the comedy and drama categories. Something is very very wrong.
Regina is also bothered by actress Alaina Reed not being included in this years memoriam for folks who have passed. Reed was a cast member on the legendary Sesame Street for 12 years!! How could she be left out readers? It is beyond me.
I watched the Emmys and was very very disappointed that African Americans and people of color were not nominated for awards and were not interviewed on the red carpet on E and on TV Guide coverage.
The questions is……..why?   This is "One Man's Opinion" by Gordon Curvey
Tags: african americans,alaina reed,color,disappointed,emmys,huffington post,red carpet,Regina king,sesame street,website
Posted on 24 May 2010 by curvey in Featured, Sports
ARTICLE FROM gossiponthis.com (Full story click here)
"One Man's Opinion" by Gordon Curvey
We all know about the situation with mega-star Tiger Woods and his wife Elin.
You must have been on Mars or maybe the moon if you don't know something about it.
It has been a real big mess. Brought on by Tiger and his womanizing for female to female to female to female. You get the picture.
I have said here on "M.I.C News Magazine" that I really do not care about Tiger's love life. I just want to see Woods win events and catch up the great "Bear" Jack Nicklaus. I watch golf ONLY when Tiger is near the lead and I watch tennis ONLY when Venus and Serena is playing.
But I took notice the other day that Tiger's wife Elin may want a whopping $750 million in a possible divorce from Tiger. Word is Tiger is only worth $600 million so how is this only to work out??? PLUS she wants the kids too.
To me that is VERY VERY greedy on the part of Elin if this is true. Yes Tiger was big time wrong, BUT Elin in my opinion is wrong too for asking for so much.
"Music Inner City News Magazine" is a all around urban website offering webcasts, podcasts, COMPLETE "M.I.C-TV" programs, COMPLETE 1150am KKNW programs.
Plus we cover urban sports and much more! Including LIVE and ON DEMAND Ustream TV shows from the studios of "Music Inner City TV and Radio" in Seattle, Washington (U.S)
Tags: divorce,elin,music inner city,podcasts,seattle,tiger woods,washington,webcasts,website,wife
Posted on 19 April 2010 by curvey in Featured, Much More
ARTICLE FROM oprah.com (Full story click here)
"One Man's Opinion" by Gordon Curvey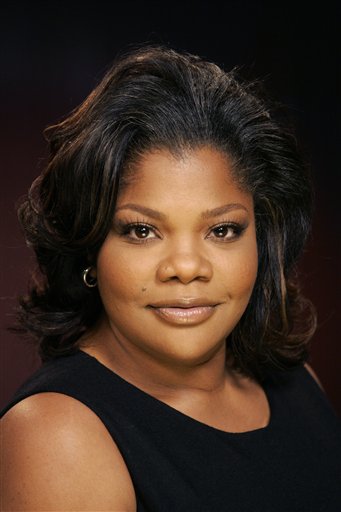 This is a very very interesting story I just learned about at former guest on "Music Inner City TV" Oprah's website.
Regarding the brother of Oscar winner comedian/actress Mo'Nique who admitted to molesting her when she was a young girl. This is a shame readers.

Can you imagine this cat keeping this inside of him for a long long time? And also for Mo'Nique to keep this inside of her for a long long time also. I know this was very very hard on the both of them.
As many of you know, Oprah has said she was also molested when she was younger so I guess Oprah can relate big time to Mo'Nique.
It will be very interesting to see what happens with this story and the relationship between Mon'Nique and her brother.
"Music Inner City News Magazine" is one of the top urban websites on the net. Also check out "Sports Inner City Online" at www.sportsinnercity.com for urban sports news and issues.
Tags: actress,brother,comic,inner city,issues,molested,monique,music inner city,news,oprah,Podcast,relationship,seattle,Sports,television,tv,urban,webcast,website
Posted on 14 March 2010 by curvey in Sports
ARTICLE FROM huffingtonpost.com (Full story click here)
"One Man's Opinion" by Gordon Curvey
I am happy as
hell that NFL player Chad Ochocinco has fired back at ESPN Radio host Colin Cowherd about Colin's constant blasting of him on his radio show.
Cowherd seems to think he is a Mr. Know It All when it comes to sports and even life. He comes off as a tremendously arrogant fella who speaks out on folks at will on his program and seems to think guys like Chad will not retaliate. Chad has.
People don't understand Ochocinco. He is a young fella having fun. He likes to use the technology available like computers etc. He uses Ustream.tv and does his Ustream show when he is on the road via his iphone etc.
He is having fun. I rather have Chad around to read about than baseball players who have personalities of a rock outside on the street. That is way you don't see any baseball players besides Derek Jeter doing commercials on TV. But you see Chad, Barkley, D-Wade, Dwight Howard, Manning and others with personalities.
Colin does not say you don't read about Chad doing drugs, clubbing at a nightclub at 2am, beating up his wife atc. He is at home on the computer etc having fun. Now during the off-season he is going to be in "Dancing With The Stars"
I am tired of clowns like Cowherd and even this other motor mouth "JT-The Brick" on Fox Sports Radio who also likes to blast Ochocinco at will in negative ways. Calling him negative names over the air. J.T. and Colin are two peas on a pod. Two motor mouth so called talk show hosts who like to talk about African Americans in negative ways all the time over the air.
J.T. was just on the air giving his opinion as to why African Americans kids are not playing baseball. He does not know what the hell he is talking about unless you walk in our shoes!!!
This just shows once again, about sports radio. Their is a MAJOR PROBLEM in AM sports radio in Seattle and the U.S. The problem is a lack of African Americans in sports radio. It is dominated by white men who know NOTHING about the African American culture or lifestyle. Nothing.
In Seattle, sports radio KJR and 710ESPN have a grand total of ZERO African Americans with his or hers own program. THIS IS A PROBLEM WHEN AFRICAN AMERICANS DOMINATE THE MAJOR SPORTS IN THE U.S.
Thank god for Stephen A. Smith and Mike Wilborn and the "Two Live Stews" and a few others in sports radio. We need more. At KJR and 710ESPN here in Seattle their is no African Americans as producers, in sales, in management and of course over the air.
This is why I have started "Sports Inner City Online". A site that has the African American point of view when it comes to sports.
"Sports Inner City Online" is one of only a few urban sports websites on the Internet. PLEASE spread the word about our site. Please send us a e-mail at gcurvey@yahoo.com and tell us how we can improve the site. It is at www.sportsinnercity.com

Tags: 710espn,african americans,barkley,baseball,blog,Chad cchochico,clubbing,comments,commercials,computer,d-wade,dwight howard,espn,football,inner city,jeter,jt,manning,music,negative,nfl,players,pod,Podcast,seattle,sports radio,website,yahoo