Tag Archive | "west"
Posted on 22 May 2018 by curvey in Featured, Sports
"One Man's Opinion" by Gordon Curvey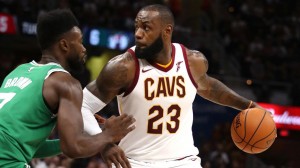 Back in 2002 I heard about this fella in high school who is crazy good out of Ohio. So good he can go into the NBA at the age of 15 or 16. He was that good in high school ladies and gentlemen. This young fella was named Lebron James.
He was one of the most hyped up high school players since Lew Alcindor aka Kareem Abdul Jabbar. And James has lived up to the hype. He has turned into one of the greatest players of all time. Some say he might be better than MJ.  James is 6-8  and 280 is strength and speed. He can play all positions on the court. He can play point, small forward and power forward and even center. Not many players can do this effectively.
James is very intelligent and is a student of the game. He can tell you about great players of past like Elgin Baylor and Wilt and Jerry West and The Big O and many more. He did not go to college but he is no dummy. This is a fact.
Look at what he has done. He might be in the NBA Finals AGAIN with the Cavs. Year after year after year Lebron is playing in the NBA Finals. With Cavs or the Heat, James is in the freakin Finals every year. If it was anyone else sports fans would say they are tired of seeing James in the Finals. I have not heard anyone say they are tired of James in the Finals I just have not. Sports fans love to watch greatness. In James we are watching greatness.
This fella is 33 years old and is showing zero signs of slowing down. Game after game after game, Lebron is getting 40 points, 15 rebounds and six dimes. He is making others on the Cavs better. He is pushing the Cavs to again be in the NBA Finals to maybe again match up against KD, Curry and Klay and the Golden State Warriors.
Everyone wants to see the Cavs-GS in the Finals again. I know ABC does. As I type this, the Celtics are pushing the Cavs. Making it hard for the Cavs to maybe be in the Finals again.  But folks while we watch great games in the playoffs by Curry, KD and others,  NO ONE can match Lebron and his great play in the 2018 NBA Playoffs. We are watching pure greatness by James. It is unreal folks.
Lebron is playing so great I wonder do sports take Lebron's greatness for granted. After a 40-15-6 game do we say "Oh it is just another game by Lebron". I know for sure I do not say that. As a NBA junky,  I KNOW I AM WATCHING GREATNESS!!
One thing for sure and that is Lebron James is a freak of nature! I hope all NBA junkies will realizing what we are watching. We are watching greatness by Lebron James and I know their will not be many if any one else like him.
Comments: gcurvey@yahoo.com
Tags: alcindor,cavs,celtics,curry,golden state,greatness,heat,james,jerry,kareem,kd. playoffs,lebron,lew,NBA,tired,warriors,watching,west
Read More Comments Off on Do We Take For Granted How Great Lebron James Is?
Posted on 24 February 2016 by curvey in Featured, Hip-Hop/R&B
"One Man's Opinion" by Gordon Curvey
Ladies a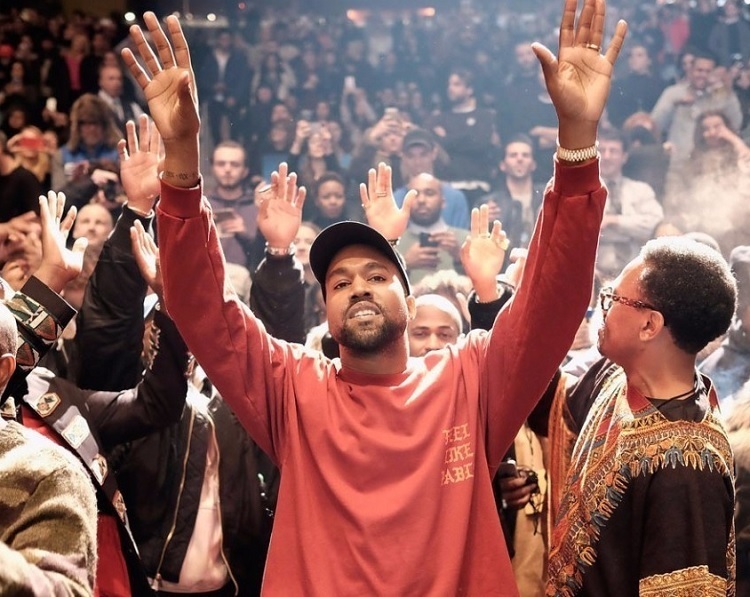 nd gentlemen it is time I do a story on the very talented but confused Kanye West here on "Music Inner City News Magazine".
I try not to bash African Americans on my sites but in this case I have to get it in. Not bashing West just giving my views.
Guess people really started to wonder what is really going on with West when he jumped on stage and surprised everyone including Taylor Swift a few years ago and took the microphone and said Beyonce should have won a award and not Taylor. That was just flat out wrong for Kanye to do that to Taylor. Ever since then I have grown to like Swift. Not really her music, just how she handled that event.
Since then West has continued to say and do things that make me and others wonder what is wrong with this dude. It is obvious something is wrong mentally with Kanye. It just is. So a question has to be asked. Does Kanye West need a doctor. Does he need therapy? I say yes.
Is it a mental problem or is it a emotional problem or is it a financial problem with him? For goodness sake, he has came out and said Bill Cosby is innocent. He has said he is the best artist in music history. He blasts his ex lady Amber Rose and so on. For sure West is a rapper who is one of if not the best rapper in the history of hip-hop/rap music. This is for sure.
But something is very wrong with the brotha. Recently he tweeted he is $53 million in personal debt. He went on to say…are you ready for this ladies and gentlemen, that instead of opening a school in Africa, "fellow rich people should support him!! He was directing this to Facebook founder Mark Zuckerberg who West begged him to give him $1 BILLION!! SAY WHAT????
He also said he would take support from Google co-founder Larry Page or from other Sillicon Valley rich folks. This shows that Kanye has a very serious problem. Or is it just a act for publicity? I think he needs therapy. And needs it now. This is my opinion.
He is a father of two little kids with Kim Kardashian. He should get the help now before his children realize something is wrong with daddy. Do it before it is to late. I just mentioned only a few of his outburts over the years. On social media and in interviews. He will go off like a fire cracker at any time during a interview. The person doing the interview has to be ready for anything when they deal with West.
Rap artist Rhymefest who has worked with Kanye a lot of songs has recently pulled away from working with him. He said "my brother needs help, in the form of counseling. Spiritual & mental. He should step away from the public and heal". Real talk!!
I agree with Rhymefest. West should get help now. Hell recently he went off on Taylor Swift AGAIN saying "Hell I made the bitch" WHY would he say that about Taylor? What in the hell has Taylor Swift done to him? Is West a HATER against Swift because she has obtained hella Grammys and American Music Awards etc? I say yes!! He is a hater against West. That is stupid and crazy.
So in ending, I am tired of Kanye West going off on people. Some say he has not got over the passing of his mom who died a few years ago during a simple breast procedure. He and his mom were very very tight. But what ever the reason is, I join others who are starting to say it is not publicity when it comes to West and his outburst. This very talented fella should check himself in and get badly needed therapy immediately.
Tags: amber,awards,beyonce,counseling,doctor,event,google,grammys,hater,help,kayne,magazine,mark,mentally,rapper,rhymefest,rose,seattle,talented,taylor,therapy,west,zuckerberg
Read More Comments Off on Does Kanye West Really Need Therapy?
Posted on 16 March 2014 by curvey in Featured, Hip-Hop/R&B
ARTICLE FROM thegrio.com (Full story click here)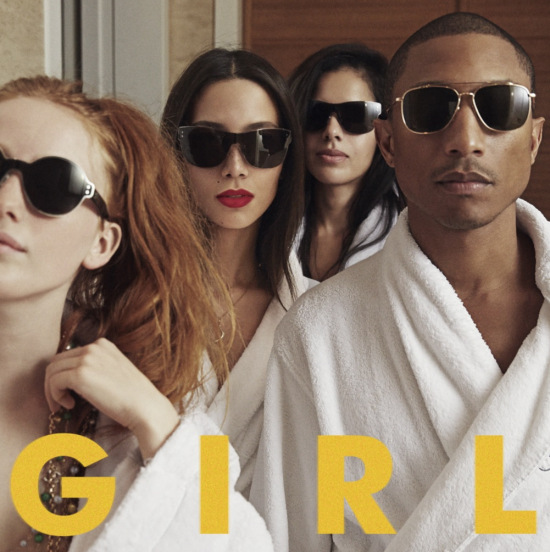 Have you seen the cover of "Girl" by Pharrell? There are no dark skinned ladies on the cover. The question is why readers? Was this planned by Pharrell or what. People are wondering what is really going on.
It seems their are problems with brothers and dark skinned females. I am wondering what is the reason. Yes Oscar winner Lupita is dark skinned and folks just look around on TV and in the movies out of Hollywood and look at gossip magazines and gossip programs like "The Insider" and "Access Hollywood" and "Extra" etc. Do you see stories on dark skinned African American ladies or just dark skinned females?
The answer sorry to say is no. Does Hollywood have a problem with dark skinned females? Do guys like Pharrell and Kanye West and director Steve McQueen and many others have a problem with dark skinned ladies?
I don't give a damn what excuse Pharrell says in his response to the exclusion of dark skinned ladies on this album cover for "Girls" The bottom is DARK SKINNED LADIES ARE LEFT OFF THE COVER!! PERIOD!!
The question is why? Are guys afraid to be seen with dark skinned ladies or what readers? Do cats think they will be treated better by lighter skinned ladies? What is the problem? I am trying to figure this out.
So yes I love Pharrell's music etc BUT I am having a problem with his album cover where a dark skinned female is nowhere in sight. The question readers is why is this going on?     Gordon Curvey
Tags: album,better,cover,dark,exclusion,hollywood,kanye,ladies,mcqueen,nowhere,pharrell,response,skinned,steve,treated,west
Posted on 28 January 2013 by curvey in Featured, Politics
"One Man's Opinion" by Gordon Curvey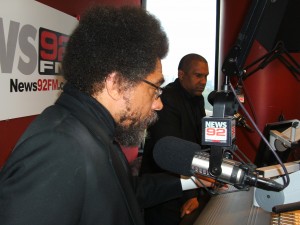 Something is going on that I am really tired of readers. It has got way out of hand in my opinion. It is going on with two people I used to respect. I said used to.
They are tv/radio host/author Tavis Smily and Prof. Cornell West and these two have been on a flat out mission against President Obama since he walked in the White House four years ago. The question is why? Well in my opinion the reason is they are flat out JEALOUS. Well let me say this. Tavis is jealous and also upset. Why you ask?
You see Tavis has had panels geared towards issues happening in the African American community to our families and also cities. He has invited the President to be on panels before he became President and the President never shown up to none of them. So this has made Tavis and his good friend Prof. West upset.
So Tavis has got busy and have put out a series of books putting the President on blast. These brothas think and say that the President does not do enough or speak out about things that are going on in the African American community. The first black President should do more for "his people"
West and Smily have went on nationwide tours over the last few years and have gone on many TV and radio shows putting down President Obama. I think they are WRONG! Flat out wrong. They need to chill out in my opinion and realize that President Obama is the President of all America. Not just African Americans.
Tavis and West want the President to have a major press conference on poverty in America and then set up a panel to work on this issue. They want this to happen asap.
What Smiley and West need to realize that the President has a lot on his plate. He does not have to lower himself to demands by Tavis and West and others who are just HATERS against the President and yes…..JEALOUS.
JEALOUS of a black man who was a community worker in Chicago and now is in his second term as our President. West has said some very nasty things about President Obama. Nasty as hell. In my opinion he can have his opinion but he needs to realize again the President Obama cannot just do things for the black community. He cannot.
So in ending, Tavis Smily and Prof. Cornell West need to back off the President and let him be the President. Just because he has not shown up at Smiley's panels is not reason to put the President on blast. Oh yeah another thing they are upset about is this.
Guys like Rev. Al Sharpton and other African American leaders have a "open door" to the White House and to the President. Rev. Sharpton has had the President on his radio show many times and is invited to meeting at the White House. BUT Smiley and West ARE NOT invited. So as a result, Smiley writes books and tours the country with West putting down the President. It is wrong and they need to stop hatin on the Prez right now!!
Comments on this article? gcurvey@yahoo.com   New "M.I.C-TV" or "M.I.C-Radio" webcast coming at ya soon right here!! Check out our sports site  "Sports Inner City Online" www.sportsinnercity.com 
Tags: america,community,house,jealous,mission,obama,opinion,president,smiley,west,white
Posted on 13 October 2011 by curvey in Featured, Hip-Hop/R&B
"One Man's Opinion" by Gordon Curvey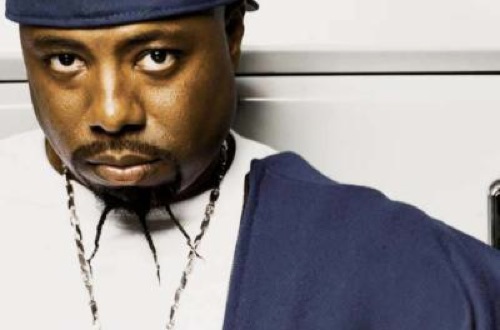 I was watching music videos today with E-40 and WC in them and I thought I would write a short piece about the two artists. Who I feel do not get respect they should.
These two artists are legends. THE HELL with west coast legends. They are legends period! When you turn on the radio and you hear 40 or WC you know who it is right away. They have have their own style.
Some people think Snoop Dogg stole some of 40's off the rack comments about anything from rims on your car to the girl you are with.
If you talk to 40 about this he might get upset. Real talk. In reality Snoop has blown up big time and is a household name. 40 is well known in the hip-hop game but you really cannot say he is a household name.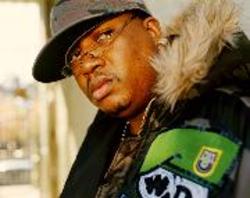 WC is Los Angeles to the max. He is unique. He has his own way of dancing and his own way of putting down the lyrics behind the mic. He made a name for himself back in the day with the group WC and The Mad Circle.
He is not a rapper who just gets on the stage and grabs the mic and holds his nuts. He is a rap entertainer in my opinion. He and 40 should be in the VH1 Hip-Hop Hall Of Fame. If Too Short is in, so should 40 and WC. This is real. Why they are not in their is beyond me.
When you here folks discuss the best rappers of all time, WC and E-40 are not mentioned. THIS IS BS readers in my opinion. Both of these fellas are legends and it is time for them to get full respect. If Busta can get full respect and be part of the Cypher on the BET Hip-Hop Awards with other rappers, then so should 40 and WC.  HELL YEAH!!
Watch "Music Inner City TV" LIVE!! via Ustream TV on the #1 urban news magazine on the net from the Northwest "Music Inner City News Magazine" www.musicinnercity.com  Click the Ustream screen.
We will feature music videos, exclusive interviews, sports news and more LIVE from the studios of "Music Inner City" in Seattle, Washington. The show airs FRIDAY NIGHT AT 11:10PM PACIFIC TIME. Hope you can watch!!
Tags: e-40,entertainer,hip-hop,Los Angeles,opinion,rapper,too short,VH1,wc,west