Tag Archive | "white"
Posted on 15 April 2018 by curvey in Featured, Sports
"One Man's Opinion" by Gordon Curvey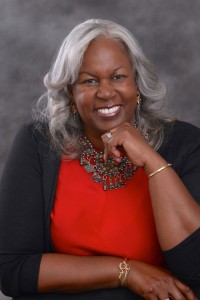 Above is a story about the great Jackie Robinson's daughter speaking out about how African American MLB players are scared to speak out like NBA/NFL players. This is very very sad and wrong too.
As you know I have sent you a few emails and texts regarding the lack of diversity when it comes to African Americans in MLB. So far you & the rest of the sports media have just looked at my emails/texts and said "Oh it is just Gordon running his mouth again. He is a black racist"
But I am not a black racist!! I am concerned about a sport in MLB that is only 8% African American. A sports where teams like our Mariners have one or two or even zero African American players. Dee Gordon on our Mariners does not have anyone on the team he can relate.
Concerned when I see basically all white crowds at Safeco and other MLB parks. Concerned when I see a great manager like Dusty Baker being at home or going fishing instead of being a manager of a MLB team. He was fired AFTER ONLY TWO SEASONS IN WHICH HE WON TWO DIVISION TITLES!! This was flat out WRONG readers. The new manager of the Washington Nationals will be a FAILURE if he does not win the division title and then go to the World Series!!!
Concerned that their is only ONE African American manager in MLB. Concerned that most young African American kids cannot name more than three MLB players but can name Curry's jersey number, shoe size and scoring average etc.
With the sports media in Seattle mainly white they do not have sensitivity and concern or knowledge of the topic I am talking about here. This is just a fact.
I hope a guy like Aaron Levine will use his segment where he speaks out on issues and speak out about how white MLB is in America. here on JR Day. I will be very very disappointed if Levine does not. Because I like Levine because he is not scared to talk about issues like the Sodo/Key Arena situation etc.
Chris Rock spoke out on this in his HBO piece (more of story below)
As a African American I do not see players like CeCe Sabathia or David Price or Matt Kemp or Dee Gordon or Curtis Granderson etc doing commercials on tv like NBA and NFL players and even a PGA player like Ricky Fowler or a tennis player like Serena or a NASCAR driver like Dale Jr and more are doing.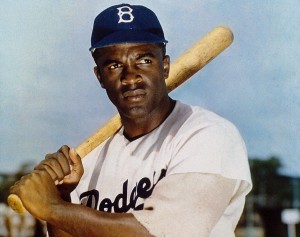 I am VERY happy that Jackie Robinson's daughter spoke out and told the truth. Hell I am very happy the Cleveland Indians will stop using Chief Yahoo soon. BUT the hell with soon. THEY SHOULD STOP USING THE RACIST CHIEF YAHOO ON HATS ETC RIGHT NOW!!
Jackie Robinson Day in MLB is a freakin joke!! Mr. Robinson would not be happy if he was here today. Folks I am NOT talking about MLB players from South America like Robinson Cano or Nelson Cruz etc who are "people of color" I am ONLY discussing the lack of African Americans on the field, in the stadiums, as managers and in management. And also why DO YOUNG AFRICAN AMERICAN KIDS TURN TO HOOPS/FOOTBALL BY AGE 12!
The RBI League is not enough and a few new programs. Something is not working when it comes to African Americans and MLB. Something big time wrong here on Jackie Robinson Day.
Comments: gcurvey@yahoo.com  or facebook.com/gordon.curvey  or twitter.com.gcurvey
Tags: afraid,chief,cleveland,curry,daughter,dee,gordon,hats,issues,jackie. robinson,league,mariners,MLB,players,racist,RBI,relate,scared,sharon,spoke,white,yahoo
Read More Comments Off
Posted on 04 April 2018 by curvey in Featured, Much More
"One Man's Opinion" by Gordon Curvey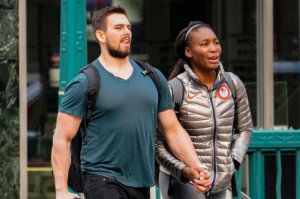 Some of you will not like what I have to say here. If not please don't be afraid to leave a comment. For years I have supported Venus and Serena Williams since they came on the scene as little girls with braids in their hair.
I remember their dad Richard being real hard on his daughters in his training of Venus and Serena as did Earl Woods did with Tiger and in both cases we see the end results.
The results have been greatness on the court and on the greens of the PGA. I was so proud of Venus and Serena and the only time I watched tennis was when the young ladies were playing.
Many times I supported Venus and Serena when they faced racism in the white dominated sport of tennis. Vicious racism too but I stood with the young ladies via social media etc.
I even had a chance to interview Venus and Serena here in Seattle a few years for my tv show "Music Inner City TV" It was great to meet them and interview them. I let them know how I felt about them in their face. It was wonderful. I told them how I supported them though all the BS they had to do with as inner city young ladies from the hood of Compton, Ca.
But ladies and gentlemen as I type this blog I am extremely bothered by this and I ask this question. Has Venus and Serena forgot where they have come from? Have they forgot their roots? When they grew up in Compton did they think about for ONE SECOND dating white fellas? I don't think so readers. Real talk.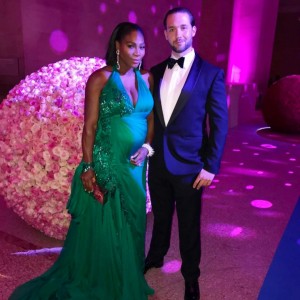 Sorry to say I will answer the questions. I feel Venus and Serena have forgot their roots. Have forgot that they came from the inner city of Compton, California.
They have forgot about the deep racism they went though in the tennis world. The looks they got because of the braids in their hair. The looks they got by beating white players over and over and winning trophy after trophy after trophy. They have decided to ditch African American men and their roots. To be with and fall in love with a white fella.
Don't get it twisted. Venus and Serena are grown ladies in their mid to late 30′s now. They can fall in love with whom they want but in my strong opinion when I see them not with a black man it hurts me knowing where these sistas came from and that is the streets of Compton, California.
Readers please try to understand where I am coming from. When I saw Serena with Common I was happy. A proud and happy black couple. But I guess it was not meant to be.
Well you readers can now bash me if you want. But I just wish these two beautiful, talented and yes wealthy African American sistas would be with a African American man. Just like I wish Tiger Woods would FINALLY date a dark skin female. Are Venus and Serena and even Tiger afraid to be with a African American or person of color?
I wonder if the fellas Serena and Venus are with now even no where Compton is and if they can be relaxed and comfortable hanging out in the hood? Ummmmm?
Comments: gcurvey@yahoo.com or facebook.com/gordon.curvey or twitter.com/gcurvey
Tags: comfortable,compton,court,proud,relaxed,serena,tennis,tiger,venus,vicious,white,williams,woods
Read More Comments Off
Posted on 28 January 2013 by curvey in Featured, Politics
"One Man's Opinion" by Gordon Curvey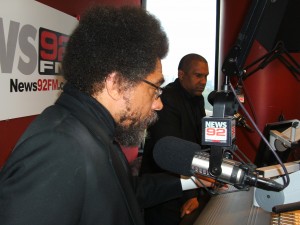 Something is going on that I am really tired of readers. It has got way out of hand in my opinion. It is going on with two people I used to respect. I said used to.
They are tv/radio host/author Tavis Smily and Prof. Cornell West and these two have been on a flat out mission against President Obama since he walked in the White House four years ago. The question is why? Well in my opinion the reason is they are flat out JEALOUS. Well let me say this. Tavis is jealous and also upset. Why you ask?
You see Tavis has had panels geared towards issues happening in the African American community to our families and also cities. He has invited the President to be on panels before he became President and the President never shown up to none of them. So this has made Tavis and his good friend Prof. West upset.
So Tavis has got busy and have put out a series of books putting the President on blast. These brothas think and say that the President does not do enough or speak out about things that are going on in the African American community. The first black President should do more for "his people"
West and Smily have went on nationwide tours over the last few years and have gone on many TV and radio shows putting down President Obama. I think they are WRONG! Flat out wrong. They need to chill out in my opinion and realize that President Obama is the President of all America. Not just African Americans.
Tavis and West want the President to have a major press conference on poverty in America and then set up a panel to work on this issue. They want this to happen asap.
What Smiley and West need to realize that the President has a lot on his plate. He does not have to lower himself to demands by Tavis and West and others who are just HATERS against the President and yes…..JEALOUS.
JEALOUS of a black man who was a community worker in Chicago and now is in his second term as our President. West has said some very nasty things about President Obama. Nasty as hell. In my opinion he can have his opinion but he needs to realize again the President Obama cannot just do things for the black community. He cannot.
So in ending, Tavis Smily and Prof. Cornell West need to back off the President and let him be the President. Just because he has not shown up at Smiley's panels is not reason to put the President on blast. Oh yeah another thing they are upset about is this.
Guys like Rev. Al Sharpton and other African American leaders have a "open door" to the White House and to the President. Rev. Sharpton has had the President on his radio show many times and is invited to meeting at the White House. BUT Smiley and West ARE NOT invited. So as a result, Smiley writes books and tours the country with West putting down the President. It is wrong and they need to stop hatin on the Prez right now!!
Comments on this article? gcurvey@yahoo.com   New "M.I.C-TV" or "M.I.C-Radio" webcast coming at ya soon right here!! Check out our sports site  "Sports Inner City Online" www.sportsinnercity.com 
Tags: america,community,house,jealous,mission,obama,opinion,president,smiley,west,white
Posted on 06 September 2011 by curvey in Featured
ARTICLE FROM community.essence.com (Full story click here)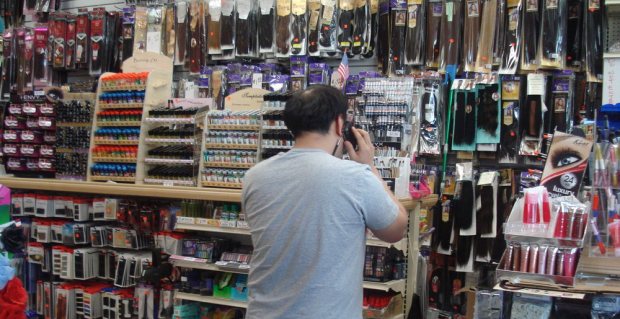 I hope you readers read the above article about why African American businesses or do not do well compared to white, Asian, Hispanics and now East African owned businesses.
There is a reason for this folks. As a black owned business here in Seattle for more than twenty years, sorry to say my worst "enemies" have been black folks. No support from local promoters, no support from hip-hop/r&b artists, and no support from black owned businesses. BUT these same folks will in a hurry take their cash to the "majority" owned businesses.
"Music Inner City News Magazine" is in the TOP 500,000 IN THE WORLD in website traffic and getting better everyday. Keep in mind there are at least 20 to 30 million registered websites in the world. Plus we are in the top 100,000 in the U.S. These stats are from www.alexa.com (type in sportsinnercity.com in the search area)
And "Music Inner City TV" is getting PLENTY of traffic everyday. And we are the ONLY locally produced urban program on Comcast/Xfinity On Demand here in Washington state. But black folks here will give me EVERY EXCUSE under the sun NOT to advertise with us. Then if I say something about this issue I am "whining". This is crazy!!
As one of the articles I saw this morning said on this topic said "It seems a lot of black people are racist towards each other MENTALLY, PHYSICALLY as well as FINANCIALLY"
And "When black folks work on the racism towards black owned businesses it is then we will see black businesses prosper"
Also readers, Hispanics-advertise, Chinese/Asians-advertise, East Africans-advertise BUT as a whole blacks do not. Want a example? Go pick up a black owned newspaper and then go pick a Asian or Hispanic owned newspaper OR watch a Asian or Hispanic owned TV show or network. Then watch my TV show "Music Inner City" here in Seattle or online right here. This will make my point.
Sorry to say but Koreans are making MILLIONS AND MILLIONS of dollars selling black hair products. I can park my car in front of a Korean supply store and will see black female after black female going inside to spend cash. EVERYDAY the Koreans here in Seattle and else where are laughing all the way to the bank!
I don't care how they obtained loans to open up new businesses! We as black folks do not have a problem getting a new SUV or Caddie or Lexus but what about opening a new business like the Koreans and other Asians, the Hispanics and now the East Africans are doing?
President Obama and others talk to us about going our own businesses. BUT the problem is, when black folks open new businesses, black folks need to support them.  I will be back with Part 2 on this topic in a few days.    Gordon Curvey
"Watch "MUSIC INNER CITY TV" via Ustream TV RIGHT HERE!! on "Music Inner City News Magazine" LIVE from the studios of "Music Inner City" here in Seattle. The show will at 11:05pm to Midnight (Seattle Time) every Friday night.
Playing urban music videos, exclusive interviews and more LIVE!! From Seattle! SPREAD THE WORD!!
Tags: african American,alexa,asian,black,Business,financially,hip-hop,hispanics,locally,majority,mentally,music,physically,promoters,prosper,r&b,racist,stats,traffic,white