Tag Archive | "white house"
Posted on 12 May 2011 by curvey in Featured, Politics
ARTICLE FROM hollywoodreporter.com (Click here for full story)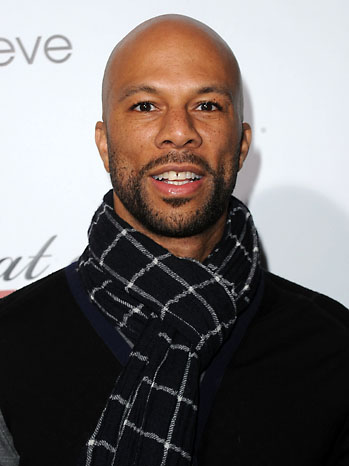 Guess you have heard former guest on Seattle's own "Music Inner City TV" is being blasted for performing at the White House for President Barack Obama and First Lady Michelle Obama.
He is being blasted along with the President by Sean Hannity and the right wing for a song he made about a cop killer years ago. But Hannity and the right wing have NOT done their homework on the artist Common.
This brotha has done a tremendous amount of work in the inner city trying to reach young kids about positive things. For instance I recently interviewed Common here in Seattle when he was on tour with MTV going ALL OVER THE COUNTRY going to schools talking to the youth about the importance of a good education.
But Hannity and the right wing knows NOTHING about this nor do they care only care about reaching deep to criticize President Obama about ANYTHING AND EVERYTHING!!!
Common is the last hip-hop artists to be blast on Fox News. You want to know why readers? Because Common was a guest on Fox News in the past and was praised by the host for his POSITIVE LYRICS!! But all of a sudden because he is performing for the President and First Lady at the White House he is a "gangsta rapper" and a terrible dude by Hannity and other right wingers. WHAT A JOKE!!
Bottom line is President Obama ratings have jumped up since the killing of Bin Laden and Sean Hannity and Fox News and Sarah Palin and others on the right wing are fishing trying to put the President on blast because the elections in 2012 and as of right now, no one on the right can beat the President. This is the bottom line.   
Yes we have high gas prices and high unemployment etc but the President and his administation is doing the best they can. Yes I disagree with things the President has done. But that can be said about a lot of Presidents. One thing for sure Hannity and the right wing have reached way low in blasting Common performing at the White House. Way low. Gordon Curvey
"Music Inner City Broadband TV" Hosted By Gordon Curvey. Urban sports/Entertainment News/Politics/Music Videos/Interviews/24-7 on-demand/From the studios of "Music Inner City" in Seattle. New shows all the time!!
Tags: blast,common,elections,hip-hop,inner city,mtv,performing,president obama,rapping,right wing,sarah palin,Sean Hannity,seattle,white house,youth
Posted on 19 April 2011 by curvey in Featured, Politics
ARTICLE FROM huffingtonpost.com (Full story click here)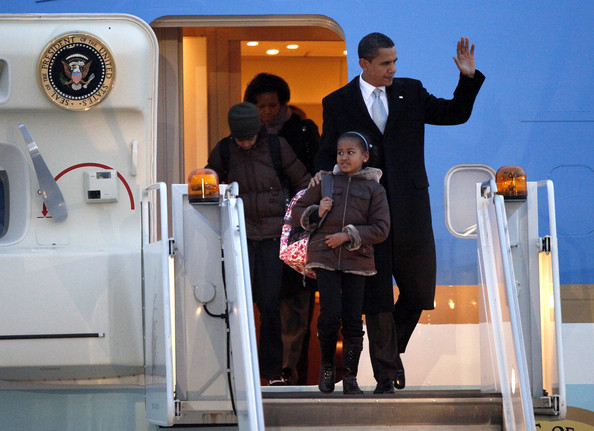 President Barack Obama recently held a series of interviews with about five reporters from various cities at the White House.
One reporter I guess you can say got under the President's skin during a interview. A reporter from WFAA in Dallas Brad Watson asked questions of the Prez and continued to basically talk when the Prez was not finished answering his question.
He did it numerous times. So after the interview, President Obama had to let Mr. Watson know that he was not happy with the reporter not allowing him to finish his answers. Watch the video with the President and Watson by clicking the link above.
This is not the first time reporters have cut the President off before he is finished answering a question. Fox News host Bill "Mr. Full oF Himself" O'Reilly cut the President off over and over during a interview a few months ago and also another Fox News host did the same thing. Why is this happening to the President Of The United States?
I do not remember this happening to President George W. Bush. But it has happened to President Obama over and over. With Watson, you can see the disrespect in his face he had for the President. He seemed to want to make a clear point that President Obama was not popular in Texas.
The cutting off of the President before he finished answering questions by Brad Watson and other reporters is total and flat out disrespect of the President Of The United States. Pure and simple readers.
Check out some of the latest in urban sports news on "Sports Inner City Online" at www.sportsinnercity.com  One of only a few urban sports websites on the Internet. Plus you can find Ustream TV, ESPN "Right Now" with the latest in NBA and NHL playoff highlights and more!!
Tags: bill o'reilly,Bush,dallas,george w,interview,reporters,wfaa,white house
Posted on 28 March 2011 by curvey in Featured, Politics
"One Man's Opinion" by Gordon Curvey/Music Inner City Ent.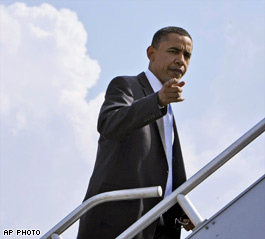 I am asking this question my loyal followers of "Music Inner City News Magazine" and that is why is certain tea party members and Republicans constantly asking where was President Obama was born? Why? Why? Why?
It does not make any sense and and it is just flat out wrong to continue to ask this question. What is the reason folks are asking this? Is it because President Obama is the first African American President with a beautiful wife and beautiful childen living in the White House?
He has been the President for two years. It has been proven that the President was born in the U.S. so WHY are clowns still asking where was President Obama born? It is just crazy!!
Hear is a question readers. Did the right ask where President George W. Bush was born? Or even his daddy, where was he born? So why President Obama?
Now the clown Donald Trump has joined the tea party and other right wing knucleheads in asking where was President Obama born. He on "The View" recently to ask the question was blasted by Whoppi, Barbara and even right wing leaning Hasslebeck!! That was a shock!! Trump is thinking about running for President. I think he needs to stick to building hotels.
It is obvious as two left shoes why certain folks on the right are asking where President Obama was born even after the Prez has been in office for more than TWO YEARS!! Just like they had problems with his middle name. Remember that? It is because the color of his skin. That is the reason folks. You know it and I know.
It also seems WHAT EVER the Prez does, the right or tea party etc has a problem with. I just watched the President give a speech on Libya. Then watched the right put President Obama on blast afterwords on CNN and Fox News (of course) and MSNBC. This is just wrong. President Obama has a LOT he has to deal with and in my opinion is doing a good job.
Hang in their Prez and don't let the right get you down!!
This is "One Man's Opinion"
Tags: beautiful,color,Donald trump,george w. bush,hasslebeck,president,president obama,skin,the view,white house,whoppi goldberg