Tag Archive | "wife"
Posted on 10 February 2011 by curvey in Featured, Sports
ARTICLE FROM yardbarker.com (Full story click here)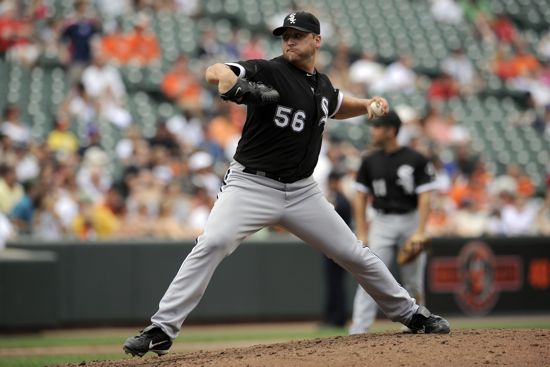 I was shocked to see the stupid comments by Chicago White Sox pitcher Mark Buehrle and his wife Jane about NFL player Micheal Vick. I could not believe what and his wife said.
OK he and his wife love dogs. I love dogs too. Always have. I also think Vick was big time wrong in what he did t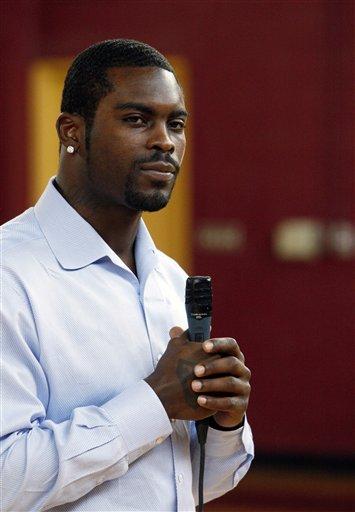 o those poor dogs. He was wrong. Let me repeat….wrong.
But Vick paid his dues. He served time in the big house for 18 months. He seems to be a changed man. He was named "Comeback Player Of The Year" etc.
Why would Buehrle and his wife come out now and say they wished Vick would have got hurt or injured on the field in a NFL game? That was a TERRIBLE thing to say!!! Wrong.
Buehrle made these stupid comments on mlb.com which has now taken the interview down from there site but his comments are still on his twitter account.
And not only that, I feel major league baseball should fine Buehrle for his stupid comments regarding Micheal Vick. His comments were uncalled for. Will MLB fine him? I don't think so but they should.   Gordon Curvey
LISTEN TO BRAND NEW "MUSIC INNER CITY RADIO" PODCAST Click "podcast" link above or click pic. Entertainment and sports news, politics, classic soul and hip-hop/r&b and more!!
Music Inner City News Magazine" is the #1 urban news magazine on the Internet from the Northwest (U.S.).
Covering entertainment and sports news plus politics, links to other sites, Ustream TV, podcasts and webcasts and more. Spread the word!!!
Tags: dogs,hurt,injured,Mark Buehrle,Micheal Vick,MLB,terrible,wife
Posted on 02 September 2010 by curvey in Featured, Hip-Hop/R&B
ARTICLE FROM 979kissfm.com (Full story click here)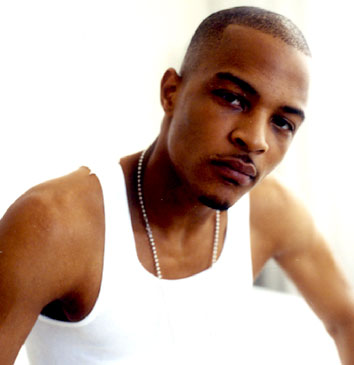 Rapper T.I. was arrested along with his wife Tiny for suspicion of possessing marijuana in West Hollywood, California.
Officers pulled the car over T.I. and his wife were in and smelled bud and they were arrested. They posted a $10,000 bail and was released.
When I first saw this information on T.I. I said…..WHAT THE HELL!!!! Of course you are innocent until proven guilty but I thought T.I. was going to do his best to stay out of trouble after a serving time in jail for weapons possession charges. I guess I was wrong.
After T.I. was released from prison he went on a big tour of schools and community centers to speak with kids about staying in school and getting a good education and staying out of trouble etc. And now this. I am VERY disappointed in T.I. if these charges are true.
T.I. should remember he was given another change to be a role model kids can look up too. A chance to be a leader in the hip-hop game and out of it too. Guess he did not want to be a role model folks. Guess he was fooling us.
Readers what guys like T.I. and folks in the public eye (even myself) need to realize is that we are people young folks look at to be leaders and role models. We do not need to be hanging out at clubs until 2am or we do not need to be beating up people or even our ladies or girlfriends or vise versa.
If these charges against T.I. and even Tiny are true I will be VERY disappointed. Remember Tiny, the wife of T.I., is a former member of the singing group Xscape and a star of a reality show. So young ladies look up to her too.
I will be giving you more details on the arrest of T.I. and Tiny right here on the #1 urban website in the Northwest….."Music Inner City News Magazine"   This is "One Man's Opinion" by Gordon Curvey
Please watch "Music Inner City TV" on Comcast On Demand TV all over Western Washington state. Just grab your remote and go to "GET LOCAL" and then go to 'AROUND THE SOUND" and enjoy the programs morning noon or night.
And listen to "Music Inner City Radio" every Friday night at 10pm in the Seattle area and suburbs on 1150am KKNW and streaming LIVE online at www.1150kknw.com Classic soul, exclusive interviews, new and recent songs and more.
To advertise with us online, on TV and the radio for one VERY VERY low price call us at 206-445-3989 or e-mail us at gcurvey@yahoo.com
Tags: arrested,jail,magazine,marijuana,music,possessing,prison,T.I.,tiny,urban,wife
Posted on 24 May 2010 by curvey in Featured, Sports
ARTICLE FROM gossiponthis.com (Full story click here)
"One Man's Opinion" by Gordon Curvey
We all know about the situation with mega-star Tiger Woods and his wife Elin.
You must have been on Mars or maybe the moon if you don't know something about it.
It has been a real big mess. Brought on by Tiger and his womanizing for female to female to female to female. You get the picture.
I have said here on "M.I.C News Magazine" that I really do not care about Tiger's love life. I just want to see Woods win events and catch up the great "Bear" Jack Nicklaus. I watch golf ONLY when Tiger is near the lead and I watch tennis ONLY when Venus and Serena is playing.
But I took notice the other day that Tiger's wife Elin may want a whopping $750 million in a possible divorce from Tiger. Word is Tiger is only worth $600 million so how is this only to work out??? PLUS she wants the kids too.
To me that is VERY VERY greedy on the part of Elin if this is true. Yes Tiger was big time wrong, BUT Elin in my opinion is wrong too for asking for so much.
"Music Inner City News Magazine" is a all around urban website offering webcasts, podcasts, COMPLETE "M.I.C-TV" programs, COMPLETE 1150am KKNW programs.
Plus we cover urban sports and much more! Including LIVE and ON DEMAND Ustream TV shows from the studios of "Music Inner City TV and Radio" in Seattle, Washington (U.S)
Tags: divorce,elin,music inner city,podcasts,seattle,tiger woods,washington,webcasts,website,wife