Tag Archive | "wrong"
Posted on 03 July 2010 by curvey in Featured, Much More
ARTICLE FROM thegrio.com (Full story click here)
"One Man's Opinion" by Gordon Curvey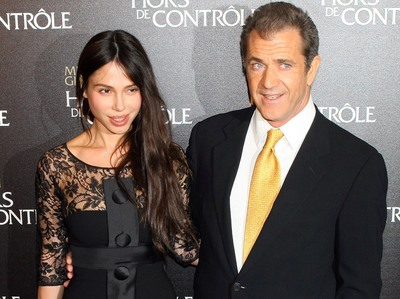 What in the world is going on folks. Here he is again. Reports say actor/producer Mel Gibson has made more insensitive or racist comments.
He was in the news before for making these types of comments. What is possibly wrong with Gibson or does he have a problem with African Americans?
This is the same cat who acted with black actor Danny Glover over and over but it seems their is a problem with African Americans when it comes to Gibson.
His reported comments are so over the top it is UNREAL readers. If he did make those comments he needs to hold a press conference ASAP and AGAIN say he is sorry to the African American community.
Again, Gibson is in hot water with the black community. The problem is these reported comments continue to happen when it comes to Gibson. Not John Travolta or Russell Crowe etc. It is just Gibson in the news for this. Something is wrong.
If these comments by Gibson is true? Then what should happen readers?
"Music Inner City TV" is on Comcast On Demand all over Western Washington state 24/7. Just get your remote and go the "music" section and look for "Music Inner City" and enjoy.
If you are in the Seattle area and would like to host a edition of "Music Inner City TV" holla back at 206-445-3989.
Tags: comments,hollywood,mel gibson,naacp,racism,racist,wrong
Posted on 23 April 2010 by curvey in Featured, Much More
ARTICLE FROM s2smagazine.com (Full story click here)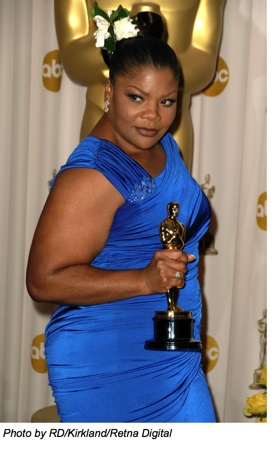 As you know I have written my feelings on the sad story regarding Oscar winner Mo'Nique and the relationship with her brother Gerald.
And this is a sad story. I watched Mo'Nique's brother on Oprah the other day and I was shocked at this program and the information that has come out for the world to know regarding Gerald's sexual contacts with his sister when they were young.
Gerald said said all the normal stuff about being sorry etc. And Oprah asked tough questions to him. But what I took out of the show is this.
If you watched Mo'Nique get her Golden Globe and Critics Choice and Oscar Awards, she came off as a dynamic wonderful African American lady with a lot of opinions.
And if watch her program on BET, she is always giving advice etc. I think she needs to chill out with the advice and try to repair her relationship with her elderly mom and dad who also was on the Oprah show.
MoNique has not talked to her mom or dad IN YEARS!! I am sorry readers, NO MATTER WHAT she needs to stop trying to be Miss Goody Two Shoes with advice to all her guests and work on trying to repair her relationship with her mom and dad.
We were not their to see how Gerald made sexual contact with her sister how her parents handled it. But they did not know it happened.
And if Gerald told lies on Oprah, he was wrong. BUT Mo'Nique is wrong for not talking to her elderly parents. You only have one dad and one mom.
"Music Inner City Radio" every Friday night 10pm (Seattle time) 1150am KKNW (Seattle area and suburbs) And worldwide online!!! CLICK LINK BELOW TO LISTEN!!
Guest: CEO The New Death Row Records Lara Lavi plus good music!!
Tags: advice,awards,B.E.T,brother,critics choice,dad,golden globe,interview,mom,monique,music inner city,oprah,oscar,relationship,sexual,sister,tv,wrong
Posted on 07 April 2010 by curvey in Featured, Politics
"One Man's Opinion" by Gordon Curvey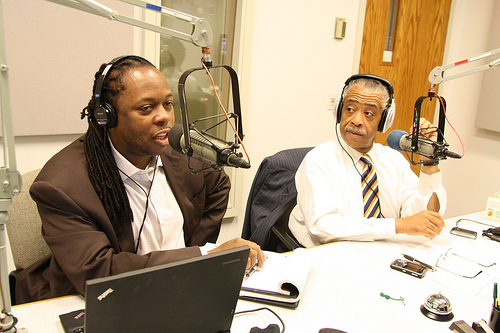 I just saw Rev. Al Sharpton on Fox News and the Glenn Beck program. I quickly said to myself very quickly why would Rev. Sharpton go on Beck's program? Then again it seems Rev Sharpton is on everyone's program. Is he trying to lead or is he trying to be a celebrity?
Glenn Beck, Sean Hannity, Rush Limbaugh and Laura Ingraham and others are the reason their is so much hate against the left and so much hate against President Obama. GLENN BECK IS ONE OF THE LEADERS OF THE TEA PARTY FOR GOODNESS SAKE!!
It seems to me Rev Sharpton loves to jump on MSNBC, loves to jump on CNN and for some godly reason, loves to jump on Fox News.
Is it because he loves to be seen on national TV and be seen? What the heck is it? It kind of bothers me when I see Rev Sharpton over and over and over again on Fox News and CNN and MSNBC. But what bothers me the most is Rev Sharpton on Hannity's show and Beck's show.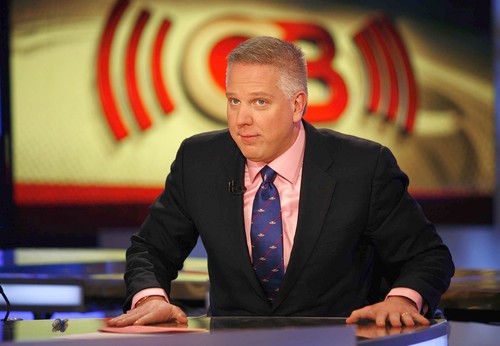 Both of those fellas blast Rev Sharpton and Rev Jesse Jackson and of course President Obama at will when ever they can. So again, why would Rev Sharpton continue to go on their programs?
Beck and Hannity on a everyday basis call President Obama a "socialist" a "radical" and constantly talk about President Obama's "radical" friends.
To me, I think Rev Sharpton loves to see himself on National TV with his very nice suits on his hair looking nice.
When I turn on the TV and see Rev. Sharpton posted up on Glenn Beck's show knowing how he is treating our President and other people of color I have a problem. Remember Beck called President Obama "a racist". I guess Rev Sharpton has forgot issues like this in order to be seen on national TV.
I respect Rev Sharpton for standing up for issues regarding people of color. I really do, but on this issue, I do not support him at all.
Please check out the latest entertainment news via MTV RIGHT HERE!! American Idol news and more!! RIGHT HERE on "Music Inner City News Magazine!! Look for it here on the home page.
Tags: american idol,cnn,fox news,friends,Glenn Beck,home page,interviews,magazine,msnbc,mtv,national,One Mans Opinion,Politics,president obama,radical,Rev Al Sharpton,rush,Sean Hannity,seen,socialist,suits,tea party,treatment,unfair,wrong