Tag Archive | "youth"
Posted on 20 May 2016 by curvey in Featured, Hip-Hop/R&B
"One Man's Opinion" by Gordon Curvey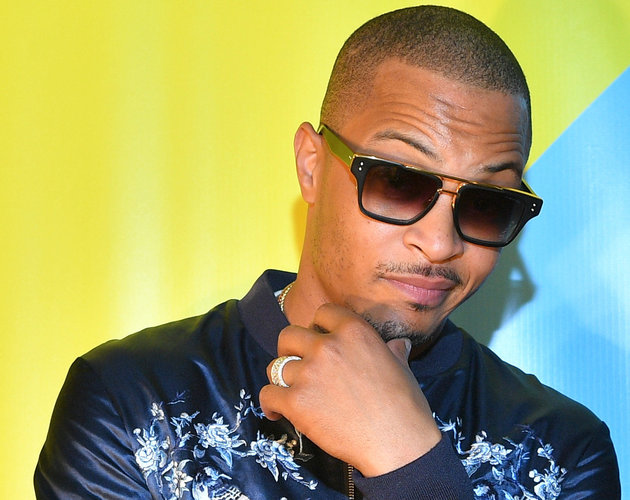 To many times we hear about hip-hop/rap artists maybe getting in trouble or going to jail for one reason or another. The media will jump right on it when a hip-hop/rap artists is in trouble. This is for sure.
But check this out readers. How about when these artists do things on the positive tip? Do we hear about it like we hear about when these artists get in trouble? The answer is no. I have saw articles where artists buy Xmas gifts for the needy. Buy turkeys and Thanksgiving dinners for the needy and even buy a car for someone who needs a car to go to work. And much more.
Problem is you have to search for the story. This is unfair ladies and gentlemen.  Rapper and actor T.I. is doing something real positive for the youth we need to know about this readers.
He recently announced a partnership with music streaming service Tidal to launch the "Money Talk With Tip For Education" program. Now though June 15th participants can sign up to raise funding for their projects on spreading education awareness via Crowdrise. Then they can be able to post their Crowdrise projects via social media channels using the hashtag #TIDALXMONEYTALK in order to be considered eligible for the education challenge. This is great what T.I. is doing.
The top five finalists will have the chance to get the amount they raised matched by T.I. and Tidal.  Enriching the lives of today's youth is something the Atlanta native knows all too well. The father of seven says his involvement in the education challenge is an natural extension of his own daily duties at home.
On June 15 Tidal will reveal the five finalists who have raised the most funding on its site. Then on June 22, T.I.and Tidal will announce and will match the donations of the official winner by up to a whopping $250,000 which will be used towards launching the winner's proposed project.
T.I. does more than this folks. He is making his name known not for not just being a great rapper and being a actor in movies and on t.v. but he is making his name known as a person who cares about inner city youth not just in the ATL but everywhere. This is a good look for T.I.
Tags: artists,atl,atlanta,awareness,city,crowrise,donations,duties,education,eligible,hip-hop,inner,jail,launch,money,native,needy,projects,rap,rappers,streaming,T.I.,talk,tidal,trouble,youth
Read More Comments Off on T.I. Wants To Help Kids With Their Education
Posted on 12 May 2011 by curvey in Featured, Politics
ARTICLE FROM hollywoodreporter.com (Click here for full story)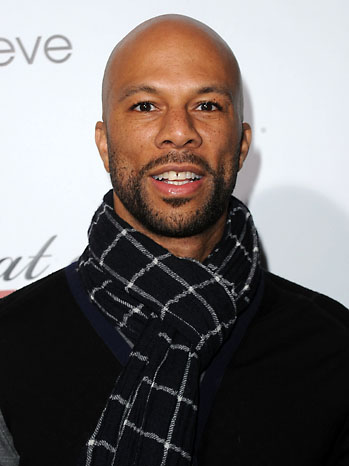 Guess you have heard former guest on Seattle's own "Music Inner City TV" is being blasted for performing at the White House for President Barack Obama and First Lady Michelle Obama.
He is being blasted along with the President by Sean Hannity and the right wing for a song he made about a cop killer years ago. But Hannity and the right wing have NOT done their homework on the artist Common.
This brotha has done a tremendous amount of work in the inner city trying to reach young kids about positive things. For instance I recently interviewed Common here in Seattle when he was on tour with MTV going ALL OVER THE COUNTRY going to schools talking to the youth about the importance of a good education.
But Hannity and the right wing knows NOTHING about this nor do they care only care about reaching deep to criticize President Obama about ANYTHING AND EVERYTHING!!!
Common is the last hip-hop artists to be blast on Fox News. You want to know why readers? Because Common was a guest on Fox News in the past and was praised by the host for his POSITIVE LYRICS!! But all of a sudden because he is performing for the President and First Lady at the White House he is a "gangsta rapper" and a terrible dude by Hannity and other right wingers. WHAT A JOKE!!
Bottom line is President Obama ratings have jumped up since the killing of Bin Laden and Sean Hannity and Fox News and Sarah Palin and others on the right wing are fishing trying to put the President on blast because the elections in 2012 and as of right now, no one on the right can beat the President. This is the bottom line.   
Yes we have high gas prices and high unemployment etc but the President and his administation is doing the best they can. Yes I disagree with things the President has done. But that can be said about a lot of Presidents. One thing for sure Hannity and the right wing have reached way low in blasting Common performing at the White House. Way low. Gordon Curvey
"Music Inner City Broadband TV" Hosted By Gordon Curvey. Urban sports/Entertainment News/Politics/Music Videos/Interviews/24-7 on-demand/From the studios of "Music Inner City" in Seattle. New shows all the time!!
Tags: blast,common,elections,hip-hop,inner city,mtv,performing,president obama,rapping,right wing,sarah palin,Sean Hannity,seattle,white house,youth
Posted on 21 February 2011 by curvey in Featured, Sports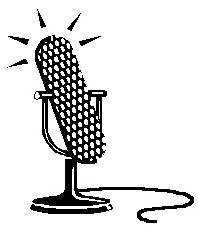 Please listen to the latest "Sports Inner City Radio" podcast. Just click the link at the top of the page. The program topics include Micheal Vick, Seattle's sports radio scene, the NBA All Star weekend and more. Also including classic soul/r&b and hip-hop, public service announcements to the youth and more from the "urban" side. If you are in Western Washington state and have Comcast On Demand please go to "get local" and then "around the sound" and find "Music Inner City TV" and enjoy three to four programs ANYTIME YOU WANT!!! 24-7.
Tags: classic,hip-hop,music inner city,NBA,Podcast,Sports,youth
Posted on 22 September 2010 by curvey in Featured, Hip-Hop/R&B
ARTICLE FROM theludacrisfoundation.org (Full story click here)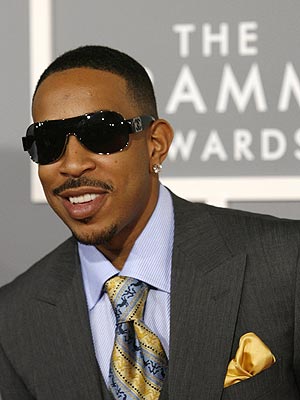 I have wrote about this before but I am going to write again about it. And that is cats like Ludacris fakin the funk with the his Ludacris Foundation. A organization started to help youth be the best they can be etc.
His mom helps him runs the foundation. But here is the major problem I have with guys like Ludacris and even Snoop Dogg.
While it is great what he is doing for the youth with his foundation, Luda says one thing and raps about another.
Have you listened to some of Luda's songs and lyrics? He often raps about what he is going to do to a b…h or what uses the "N" word and how big a females p…y is and he is going to put his d..k in a female etc. Readers is this a role model for kids? Is this what kids should look up to in a role model?
I have a big problem with cats like Ludacris who do one thing and says another. Sorry to say, Snoop Dogg is in the same boat.
Snoop has his youth football league down in Southern Cali. This is great. Kids cannot play in his league unless they are doing good in school. BUT like Luda, have you listened to Snoop's lyrics? He OFTEN raps about smoking bud, and other negative lyrics. But then he turns around and talks to kids about positive stuff. Is this right? I say no.
I had a chance to interview Snoop's mom a few months ago here in Seattle, Evangelist Beverly Brodous Green. A very nice down to earth lady and I can tell she is proud of her son, but she also is unhappy with a few things with her son too. All mothers want the best for her kids. Snoop's mom is no different.
So in ending, this is just my views. If you are going to preach to kids about right and wrong. And if you are going to be a REAL role model, then act like it truly. Not half way. Don't say one thing and do another.  This is "One Man's Opinion" by Gordon Curvey
For urban sports news and issues PLEASE log on to "Sports Inner City Online" at www.sportsinnercity.com
Ustream TV, Sports Inner City Radio podcasts, previous stories, ESPN "Right Now" video and more. One of only a few urban sports websites on the Internet!!
Tags: bud,football,foundation,interview,league,ludacris,lyrics,school,sex,snoop,youth
Posted on 07 September 2010 by curvey in Featured, Sports
ARTICLE FROM baltimoresun.com (Full story click here)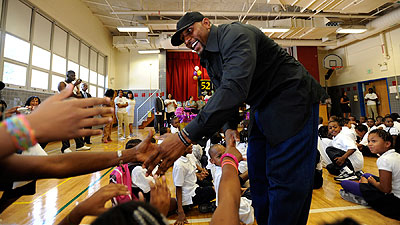 I saw this article online while online at the Baltimore Sun newspapers website and I thought I would share it with the readers here on "Music Inner City News Magazine"
I wanted to share this article with you because so many times we learn about NFL players and yes……African Americans doing bad things. Being caught with drugs or beating up their wife or getting in a fight at 3am in a nightclub.
I want share this article about future Hall Of Fame member and current member of the Baltimore Ravens, Ray Lewis, visiting a school in Baltimore. A positive story on a NFL player.
When Lewis was in trouble a few years ago, it was headline news on Sportscenter and CNN etc. This story about Lewis visiting a school is just on the Baltimore Sun newspapers website. In my opinion this story should be talked about more.
These kids will remember Ray Lewis visiting their school forever. But what I have learned about Lewis, he does this all time as far as reaching back and putting smiles on inner city kids faces. As well as talking to the kids about staying in school and getting a good education.
A BIG shout out to Ray Lewis for being a superstar on the field and off!! This is "One Man's Opinion" by Gordon Curvey
Tags: baltimore,football,hall of fame,kids,nfl,players,ravens,ray lewis,youth
Posted on 03 August 2010 by curvey in Featured, Hip-Hop/R&B
BIO FROM wikipedia.com (Full bio click here)
"One Man's Opinion" by Gordon Curvey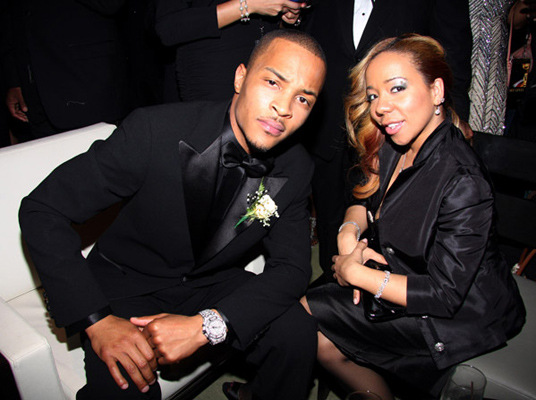 (Listen to "Music Inner City Internet Radio"  Classic soul, new and recent music, interviews, and more. Click the "Ustream Live" link above. It is 24/7!)
T.I. has had a very very interesting life in twenty or so years on earth. Jail terms, millions of cd's sold, acting in movies and more.
No one can deny this cat has talent behind the mic and in front of the camera as a actor. T.I. can act. Unlike other rappers, he has a long career ahead of him as a entertainer. If he can stay out of trouble. The question is, can he?
I think T.I. can do wonders in going into inner city schools and talking to the youth about staying in school and staying away from guns and violence etc. Of course he has done a lot of that since his release from jail for weapons charges. He can be a tremendous role model. And you know what? What I read, he is trying to be just that. A role model kids can look up to. That is great!
Congrats to T.I. and his lady Tiny who recently tied the knot. I am happy for Tiny and T.I. By watching Tiny's reality program, it seems she is a great lady and a great mom.
Great things are ahead for T.I. in music and in Hollywood. Let's hope he stays out of trouble. I think he will do it. He has to many kids who are looking up to him as a role model.
Please say a prayer for me as I enter Swedish Hospital here in Seattle (Aug 4th) for lung cancer surgery. For which I am very nervous but I have to have it done.
This is a wake up call for me. I have never spent time in a hospital. I hope this operation will have me back to good health. I have to many things to do. And thanks everyone for your prayers ad concern.      Gordon Curvey/Music Inner City
P.S Part 2 of "Lack Of Diversity On Sports Radio In Seattle" about sports radio KJR and 710 ESPN here in Seattle will be next week right here!!
PLEASE LISTEN TO "MUSIC INNER CITY INTERNET RADIO" Just click the "Ustream LIVE" link above! Classic soul, new music, recent music,interviews, 1150 KKNW programs and more!! 24/7!!! From the studios of "Music Inner City TV and Radio" in Seattle, Washington.
Tags: actor,cd's movies,diversity,guns,hollywood,inner city,jail,married,radio,rapper,role model,T.I.,tiny,youth