ARTICLE FROM huffingtonpost.com (Full story click here)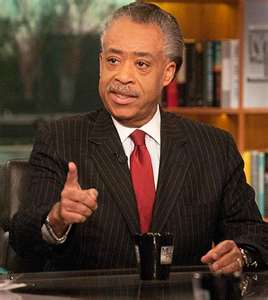 Former guest on Seattle's "Music Inner City TV" Rev. Al Sharpton was named permanent host of "PoliticsNation" on MSNBC. The program starts Aug 29th.
Of course a lot of folks do not like Rev. Sharpton because he is a "outspoken" African American community leader. I am not one of them. I respect him a lot for taking stands that many other so called leaders are afraid to touch.
Just like President Barack Obama, I do not agree with everything he says or does but I have respect him for trying to uplift the African American community.
A HUGE shout out has to be given to MSNBC for allowing Rev. Sharpton to have his own program. Because a African American was needed in prime time cable news. And more is needed.
Hopefully Micheal Eric Dyson can obtain a program too. He did a great job when he hosted for a few days a few weeks ago on MSNBC. Here is a question. What is taking CNN so long to allow a African American to host a program on the outlet?
Why not allow people like Ed Gordon or Roland Martin and others a chance to host a program. Hopefully it will happen on CNN. Of course we will not even discuss Fox News. It ain't going to happen on that channel!  Gordon Curvey