TO VIEW VIDEO CLICK HERE (from hiphollywood.com)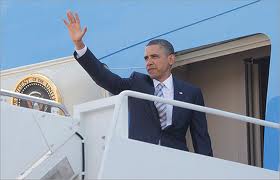 Have you viewed the well made 17 min documentary on President Obama yet? If not you can view it right here on "Music Inner City News Magazine" by clicking the link above.
The short film is on "Hip Hollywood" website ran by former guest on "M.I.C-TV" and a host on "The Insider" Kevin Frasier.
Actor Tom Hanks narrated the film highlighting the accomplishments of President Obama's first term in office.
Former Presient Bill Clinton, David Alexrod, VP Joe Biden and others appear in the film which is also being shown in movie theaters across the country.  It should be seen by all supporters of the re-election of the President or by voters who have do not realize what the President has done so far while he has been our President.
We here at "Music Inner City Ent." are supporters of President Obama and his supporters have to stand up against the VERY unfair treatment by folks like Sean Hannity, Rush, Laura Ingraham, Micheal Medved and others.   Gordon Curvey