CLICK BELOW TO LISTEN TO PROGRAM!! It is 24-7. New program coming in the next few days covering politics/urban sports/entertainment and more! From Seattle, Washington.
A "Music Inner City Radio Podcast" about the senseless killing of 17 year old Trayvon Martin by George Zimmerman in Sanford, Florida. Trayvon was walking home to watch the NBA All Star game. And was killed. With classic soul and hip-hop music.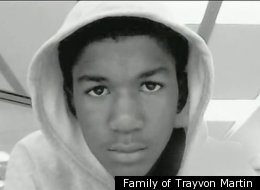 It is very strange how Fox News and the right are twisting things up to try to make the late Trayvon Martin the victim!! Clowns like Sean Hannity are pulling people no one has heard of to be on his show to bash how "high profile" community leaders are trying to "grab the limelight" over the Martin case.
Of course thyare talkin about Rev Al Sharpton, Rev Jesse Jackson and radio talk show host  Micheal Baidison and others.
Guys like Joe Oliver are coming acting of the woodwork to say they are friends of George Zimmerman and that "in his gut" he knows Zimmerman did not kill a unarmed 17 year old without a reason.
Hannity is a racist and is treating President Obama like dirt since day one when he became President. He is running a daily segment on his show called "The Real Obama" where nightly he blasts him on issues the far right has problems with.
"Music Inner City Radio" podcasts are 24-7 on-demand and you can also listen to podcasts of our radio show on 1150am KKNW that airs every Saturday at 10:05pm Pacific Time. And streams online at www.1150kknw.com    Gordon Curvey
Podcast: Play in new window | Download