ARTICLE FROM guardian.co.uk (Full story click here)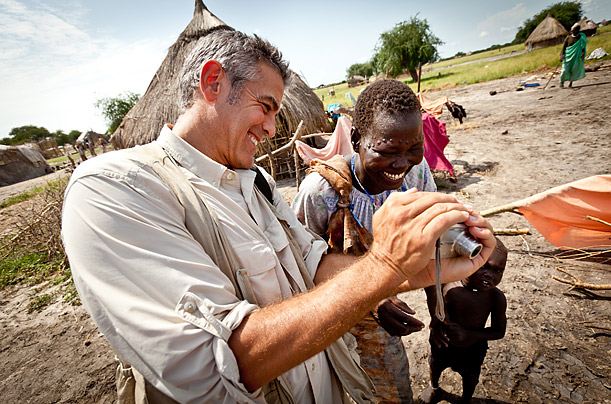 I was thinking about this the other day and I said I am going to write about this here on my website and that is about actor George Clooney.
This guy of course is one of the best actors in Hollywood and has made millions  but guess what readers? He is not chilling in a large boat drinking the best wine and driving his large Rolls around Hollywood.
Clooney and his dad is putting big time work in one of the poorest countries in the world…the Sudan in Africa. This cat puts his money where his mouth is and goes to work to help feed the poor help the people of Sudan in any way he can. His work in the country is just great.
George Clooney does not have to do this. He can sit back and count his money after filming another movie. But he refuses to do that. He has a calling. His calling is helping the people of Sudan have food, help them get a education and much more.
A big shout out from Music Inner City to Geoge Clooney for all he is doing for the people of Sudan. Why does George Clooney help the people Sudan?
Because he wants too!!! Gordon Curvey