ARTICLE FROM issaquahpress.com (Full story click here)
If anyone knows me, you will know that I am not afraid to speak up on issues. I did it back in the day regarding KUBE93 not having African American dj's while playing music by African American artists. I also took a stand for B.E.T not being shown at prime time hours when B.E.T first started in the Seattle-Tacoma area.
I also spoke up for African American kids at a local school who were getting kicked out of class I felt to many times. And other issues I have spoke up about over the years. Now I am going to give my views on why NBA players who are from Seattle are not doing enough for inner city kids here in town.
I have done some home work on this issue readers and found out some things that I am not happy about and after reading this you will not be happy too. Here is a question. Why are NBA players from the Seattle area not having their basketball camps in the Central Area or Rainier Valley here in town? Here is some information.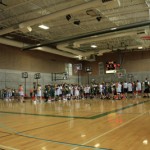 Jon Brockman held a camp at Snohomish High School, Nate Robinson has had camps in Issaquah and Mercer Island, Jamal Crawford has help camps in Bellevue, Isaiah Thomas had a camp in Issaquah, Terrence Williams had a camp that was not in the inner city, another camp was held in Liberty Lake and on and on. Spencer Hawes camp was not in the inner city too. NONE of these camps were in the Central Area or Rainier Valley in the inner city of Seattle. The question is why?
During the summer young African American kids and other minority kids needed activities to keep them busy and off the streets. It seems Seattle NBA players did not care enough about inner city kids. Having there camps in the surburbs ain't helping minority young kids in the Central Area or Rainier Valley who look up to Nate and Jamal and Terrence and Spencer and Brockman etc.
Now I have heard that a few Seattle natives who play in the NBA recently gave at least $100,000 to the Rainier Vista Boys and Girls Club which is located in the Rainier Valley/Central Area. That is great. But in my opinion that is giving money to a organization that is not ran by minorities. One Seattle NBA player gave money to have a new basketball court at his old school and also gave money to his church. And also held his basketball summer league in the inner city but that was not for the kids. It was for "older" players.
I have to give a big big shout out to former Seattle Sonics star Shawn Kemp and his wive Marvena. They do a hell of a lot in the inner city with basketball camps for kids. Like at Franklin High and other places in the inner city. Most of their events are held to benefit young inner city. They are not held in Issaquah or Mercer Island or Liberty Lake or Bellevue.
Heck, a few of these camps COST BETWEEN $247 TO $305  A KID!!!! Let me repeat….COST BETWEEN $247 TO $305 A KID!! For those of you outside of Seattle, Mercer Island is where rich people or high income folks are at. Guys like former NBA great Bill Russell and other rich or semi-rich are at. Having basketball camps in Mercer Island ain't helping young inner city kids who needed things to do during the summer. But also I looked at the prices to attend these camps and a lot of African American parents could not afford to send their kid(s) to the camps. Is this why Robinson and others held their camps outside of the inner city?
Recently I heard a young NBA player who just got drafted by Memphis, Tony Wroten Jr. on sports radio KJR here in town and it bothered me because the same station put Tony on blast when he was playing for the University Of Washington Huskies.
After I heard the interview I text his mom Shirley to request a interview for my outlet. I did it two times and no response from Shirley. So her son can go on a radio station and do a interview, the same station that blasted her son over and over for his "street ball" type of play but I can't line up a interview!! Something is wrong with that readers.
Finally a producer of a well known TV show wrote a proposal to a well known NBA player for a sum of money to help with things like a new camera, new pc, office space, a van, and other things to help  the program be a better business.
And that includes hiring young people to do various jobs for the program. This producer was recently told no by this NBA player who grew up a fan of the TV show. This player and a few other Seattle NBA players gave a hugh sum to Rainier Vista, but told this nationally respected and legendary program NO! Again the question is why? Giving cash to a organization ran by the majority, but a minority owned organization was told no.
So readers don't get it twisted. Seattle NBA players can do what they want. After all it is their cash and their basketball camps but I say don't forget where you came from! One NBA player from Seattle said he grew up going to camps by Gary Payton and Shawn Kemp just like when I grew up I went to camps by Spencer Haywood and Slick Watts.
The difference is this readers. Payton and Kemp and Haywood and Watts camps were held in the inner city, not in Issaquah or Mercer Island or Liberty Lake where few African American kids are at. I see this as a huge problem. How can this happen and why is this happening? I guess only the Seattle natives who play in the NBA and make millions can only answer. The question will they? It takes more than yours truly to ask.    Gordon Curvey
Coming up on "Music Inner City News Magazine" is a story on a fella named Barry Henthorn, owner of Baristas Coffee. It will be a interesting blog. Stay tuned!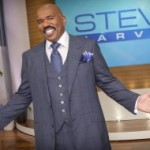 Steve Harvey new talk show starts Sept 4th. It will be a new daytime talk show. The comic has been a success as a stand up comic and as a writer of books and even hosting a game show. And he has a radio show that is heard by millions every day. For details on the show click here.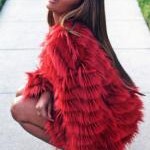 Angela Simmons will be starting a new clothing line soon. The daughter of Rev. Run of the legendary rap group Run DMC has grown up to be a beautiful female who is trying to be a success in the business world. And I think she will be a success too. For more details on Ms Simmons click here.