"One Man's Opinion" by Gordon Curvey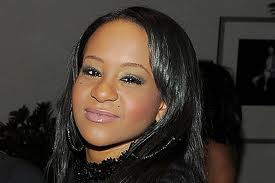 I don't know about you but I think it is way too soon to have a reality show featuring the late great Whitney Houston's family. Of course that includes Whitney's daughter 19 year old Bobby Krintina. Known as Krissi on the show.
It has been less than a year ago when Houston died of a drug overdose in the Beverly Hilton Hotel in Los Angeles and a reality show already? I am sorry folks I have a problem with this. Is it about money? Why would Whitney's mom Sisssy Houston, who is also a great singer agree to do a reality show when her daughter just passed last February? They should still be getting over the death of Whitney, in my opinion in private.
But they decided to let everyone see what the Houston family is going though since Whitney died. I have watched the first two shows and I don't like what I have seen. It shows me that the Houston famiily should be very concerned about young Bobbi. It seems she is doing a lot of what her famous late mom did and that is drinking. It seems Whitney's sister in law and brother are getting concerned about Bobbi Kristina.
Also the reality show is giving the world a chance to see Bobbi Kristina being in love and in a love affair with Whitney's GODSON!!! I am not lying folks. This is real talk. This is crazy. Bobbi is really in love with this dude. Say what????? I wonder how Bobbi Kristina' daddy singer Bobby Brown feels about this?
Speaking of Bobby Brown, he just checked himself into rehab again for his drinking problems. Keep in mind that Whitney had a drug and drinking problem and now it seems Bobbi is drinking and her dad has a drinking problem. It is not good for Bobbi who is still getting over the loss of her loving mom.
So in ending I just think a Houston reality show is just not needed and I am totally shocked that the family agreed to do it. By the way Bobbi is going to get a lot of money from her mom.  $20 million fromher mom's estate. She will get $2 million when she turns 21 and the rest when she turns 25 and 30 years of age.