"One Man's Opinion" by Gordon Curvey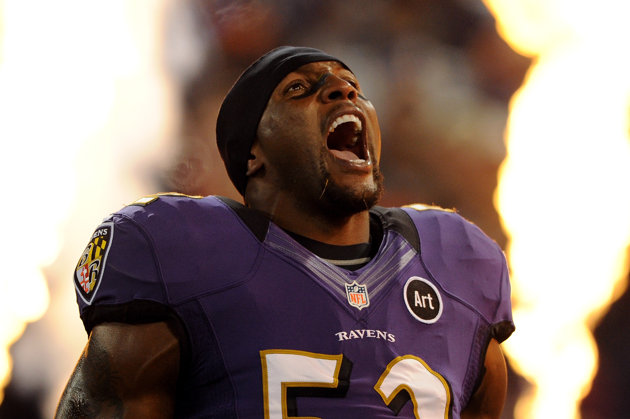 As a sports fan today is a sad day because my favorite NFL player may be playing his last game. His name is Ray Lewis. To me the greatest linebacker of all time in the NFL.
Of course players cannot play for ever. We all know that. But I wish Lewis could play for ever. This cat gives 200% on the field and the leader of the Baltimore Ravens. When you think of the Ravens you think Ray Lewis. It has been this way all his career. Might of fact when you think Baltimore period you think Ray Lewis.
It will be very interesting to see what Lewis will do when he finally retires. He wants to see his son play Ray Lewis III who will be a freshman at the University of Miami for sure. Will he join "Primetime" and "The Playmaker" and the crew on the NFL Network? Or will he join the ESPN football crew? What will Lewis do? Hell he can be a minister too! Because Lewis knows how to preach for sure!
So I want to thank Ray Lewis for all the thrills he gave me as a NFL fan. Football will not be the same without Lewis. He just brought something to the table no other NFL player has brought.
Yes Lewis had a VERY serious problem with the law in 1999. We know this a fact. The fact of the matter is people make mistakes. Even serious mistakes. But since he made that mistake in 99, Ray Lewis has became great on the field and off the field. Doing commericials and speaking to kids in school about getting a good education and much much more.
Ray Lewis has become a first class role model for young inner city kids. He will do great things when he retires in my opinion. This is why I say the Hall of Fame is waiting for Ray Lewis in five years.
Gordon Curvey