ARTICLE FROM latimes.com (Full story click here)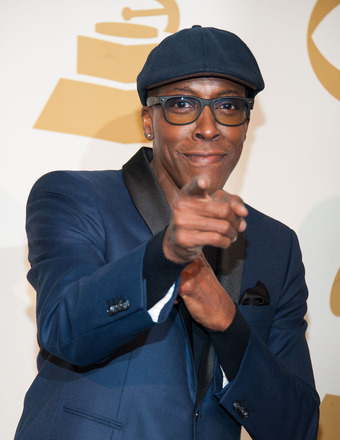 Back in the day I watched "The Arsenio Hall" program every night because he put on urban acts all the time. Acts like NWA and Heavy D & The Boyz and the late great Whitney and Snoop.
Hall was even bold enough to have Minister Louis Farrakhan on a guest and many many more. It was the place to be for urban America in the late night on TV. I never understood why he left the show in 1994. I guess he got burnt out and decided to end the show. Since then late night for urban America has not been the same. This is real.
We all know that Johnny Carson and Jay Leno who hosted the legendary "Tonight Show" and David Letterman did not have too many urban acts on their shows and the same for Jimmy Kimmel and Jimmy Fallon, Not many urban acts came to perform on those programs.
So Arsenio Hall decided to come back with his show and again he is allowing acts like 2 Chainz and Kendrick Lamar and others to perform on his program. I am very happy he is back. I am worried that his ratings may not be the best. It seems his network promoting his program like they should. I don't see many promos for his show.
Hell Brian Williams recently was discussing the late night programs on TV and for some reason left out Arsenio. Hall put Williams on blast for not mentioning his program. And I do not blame him! How can Williams not mention Hall's program readers? Where was his mind at. Of course Williams mentions Jimmy Fallon and Jimmy Kimmel and Letterman and even Conon O'Brien BUT does not mention Arsenio. This is wrong. Hope everyone will tune in and watch the "Arsenio Hall" program.
Gordon Curvey
Music Inner City – Popup Player
Podcast: Play in new window | Download