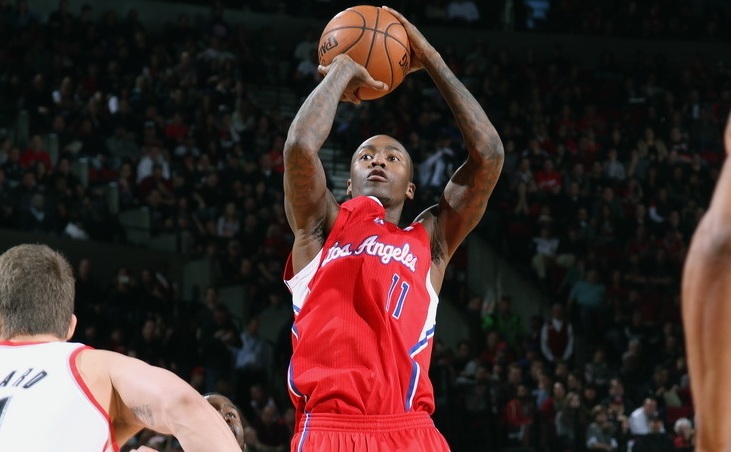 Seattle area native and Rainier Beach High school legend Jamal Crawford has won the NBA Sixth Man Of The Year Award for the second time in his long NBA career. Jamal of course plays for the Los Angeles Clippers who are currently playing in the NBA playoffs against NBA MVP Kevin Durant.
Crawford who is 34 won the award also in 2010 as a member of the Atlanta Hawks. Crawford joins Kevin McHale, a person who currently stays in the Seattle area Detlef Schrempf and former Seattle Sonic Ricky Pierce as the only two time winners of the Sixth Man Award in the NBA.
Jamal got 57 first place votes out of a possible 125 and totaled 421 points in the voting. Bulls player Taj Gibson finished second in the voting and Manu Ginobili finshed third. Crawford in reality started a lot of games for the Clippers because of players being hurt on the Clippers but he mainly came off the bench. Crawford scored at 18.6 points a game. By the way Jamal is the oldest player to win the award.
Jamal is good dude who has done a lot of work in Seattle for inner city kids with his foundation and the Jamal Crawford Pro-Am that he puts on every year here in Seattle. A lot of NBA players have flew in the play in Crawford's event including "KD" Kevin Durant and others. Congrates to Jamal for winning the Kia Sixth Man Of The Year Award and as always we will catch up with Crawford when he returns home to Seattle this summer to do a interview with "Music Inner City TV"/"Sports Inner City Online" (www.sportsinnercity.com)
"Music Inner City Internet TV" via USTREAM TV. Hosted by Gordon Curvey. "Mixing Entertainment & Sports" plus classic soul music and on this program a EXCLUSIVE song by NBA vet Stephen Jackson aka Stak5 about Donald Sterling and more!
Gordon Curvey